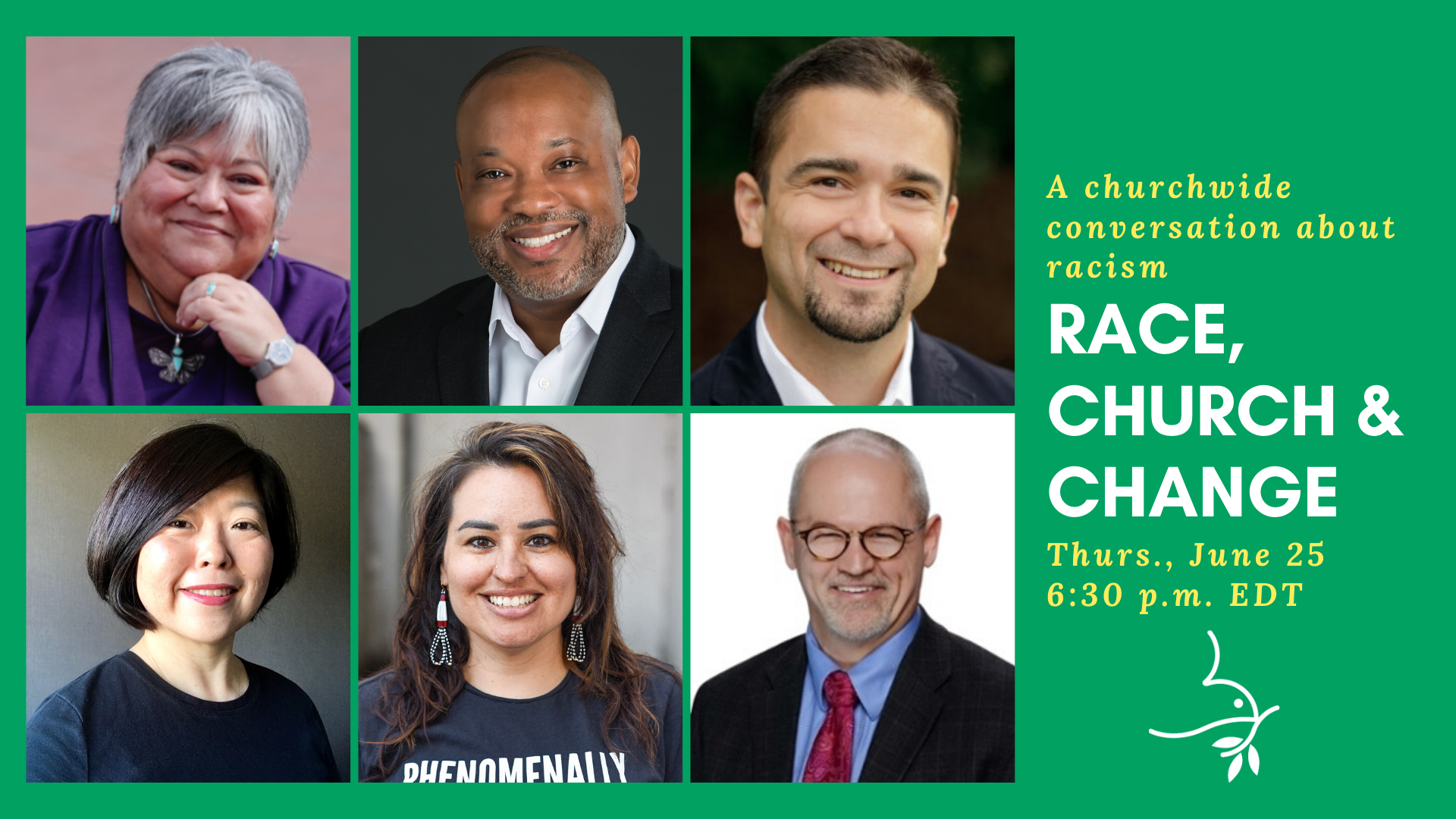 By MC USA staff
View the recordings of Race, Church and Change, Parts I and II here. 
(Mennonite Church USA) — The leadership team of Mennonite Church USA (MC USA) is hosting Race, Church and Change, an interactive panel discussion on the impact of racism in the church and meaningful approaches to dismantling it. Featuring a diverse panel of speakers, the online event will be held via Zoom (and simultaneously broadcast via Facebook Live) on Thursday, June 25 from 6:30-8 p.m. EDT /3:30-5 p.m. PDT. Participants may submit questions for the panelists ahead of time when they register here. Spanish interpretation will be available.  
"Dismantling racism has been an ongoing conversation in the church," said Sue Park-Hur, MC USA denominational minister of Transformative Peacemaking, "but now it is time to engage the broader church in this discussion and to move beyond symbolic action to achieve meaningful change." 
Iris de León-Hartshorn, associate executive director of MC USA, will facilitate the conversation, which will explore the following topics: 
How racism is manifested in the church

 

 

The impact of culture on worship, leadership, and expectations in our congregations

 

 

Dismantling racism: What works and what does not

 

 
The panel of speakers includes: 
Glen Guyton

, 

first African American 

executive director of MC USA

, ordained minister

 and 

keynote speaker

/

consultant

 on diversity and inclusion

 

Felipe Hinojosa

,

 associate professor 

in the Department of History at Texas 

A&M

 University's College of Liberal Arts

, 

editor for the interdisciplinary online academic forum 

Latinx Talk

 

and author of 

"

Latino Mennonites: Civil Rights, Faith and Evangelical Culture

"

 

Sue Park-Hur

, MC USA 

denominational minister

 of Transformative Peacemaking

 and founder of 

ReconciliAsian

, a peace center in Los Angeles specializing in conflict transformation and restorative justice for immigrant churches

 

Erica 

Littlewolf

,

 from the Northern Cheyenne tribe of southeastern Montana, works for Mennonite Central Committee Central States with the Indigenous Visioning Circle where she is committed to the work of decolonization, authentic 

relationship

 and healing

 

 

Tobin Miller Shearer

,

 

professor of History

,

 director of Undergraduate Studies

, 

director of 

African

 

American

 Studies at 

the University of Montana

 

and author of several books on racism, including 

"

Daily 

Demonstrators: The Civil Rights Movement in Mennonite Homes and Sanctuaries

"

 

 
All people who are part of MC USA are encouraged to participate and/or view the panel discussion.  
"We are all part of the larger church body and have a role in decision–making at some level," said Park-Hur. "This conversation is a way for members to engage with church leadership and also to expand their cultural intelligence, particularly if they live in mono-cultural areas."     
The Race, Church and Change panel discussion is part of the denomination's #BringThePeace initiative. #BringThePeace is a call to action for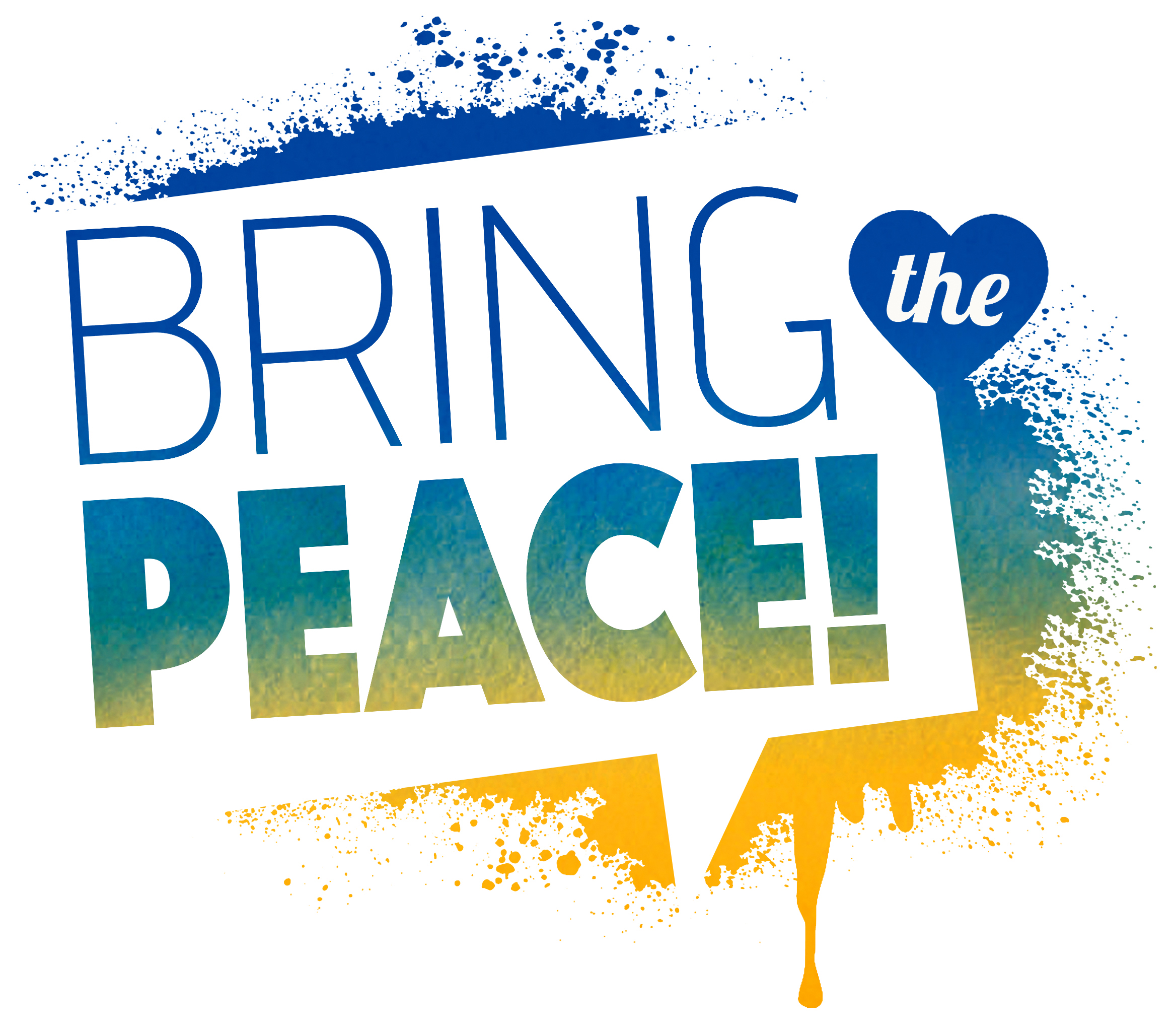 individuals and congregations to extend peace in their communities. It is also a prayer inviting God to bring the peace that expands our capacity for empathy, compassion and love that actively seeks to dismantle oppression and violence. Learn more at mennoniteusa.org/bringthepeace. 
For more information on MC USA's peacebuilding efforts, visit http://mennoniteusa.org/what-we-do/peacebuilding/.  
To donate to the MC USA Justice Fund to support churches who are actively engaging with their communities to dismantle racism, click here and designate your donation for the Justice Fund.  
Mennonite Church USA is the largest Mennonite denomination in the United States with 16 conferences, approximately 530 congregations and 62,000 members. An Anabaptist Christian denomination, MC USA is part of Mennonite World Conference, a global faith family that includes churches in 86 countries. It has offices in Elkhart, Indiana and Newton, Kansas.  mennoniteUSA.org