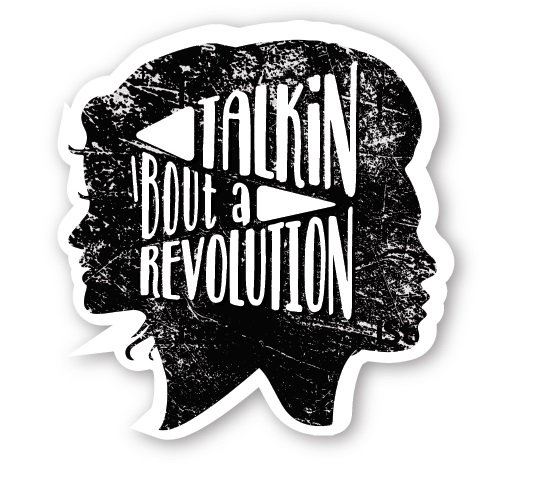 (Mennonite Church USA) — The planning committee for the third Women Doing Theology conference organized by Mennonite Church USA's (MC USA) office of Women in Leadership (WIL) announces a call for papers and workshops.
"We're looking for both hour-long, hands-on workshops and 20-minute paper presentations," said Jenny Castro, coordinator of WIL. "In past years, this conference has produced so many profound and engaging presentations, it's often been difficult for conference participants to choose what they'll attend."
Conference planners — Castro of San Antonio, Texas; Chantelle Todman Moore of Philadelphia, Pennsylvania; and Melissa Florer-Bixler of Raleigh, North Carolina — are taking submissions for both papers and workshops on the WDT18 webpage through July 16. Guidelines as well as submission forms can be found there as well.
The theme for WDT18 is Talkin' Bout a Revolution: Dialogue, Practice and the Work of Liberation.
"When it comes to figuring out our practices as the church, our decisions about our lives and our interpretations of the Bible, no one else is coming," said Florer-Bixler.
"No one is going to do this work for us. The work is ours. That's a tremendous responsibility but also an incredible gift. We are given the opportunity to come face to face with our failures, the work we need to do before we can begin to talk about reconciliation. WDT is that kind of work. Beautiful, joyful, messy, holy work."
Conference speakers include:
Yvette Blair, Dallas, Texas, co-pastor at The Gathering, A Womanist Church.
Malinda Elizabeth Berry, Elkhart, Indiana, professor at Anabaptist Mennonite Biblical Seminary.
Carolina Hinojosa-Cisneros, San Antonio, Texas, Tejana poet, freelance writer and speaker.
"As planners we are excited to imagine the dialogue that will take place from the perspectives of a professor, a poet and a preacher," said Todman Moore. "Each of these women bring their lived experiences, areas of study and vocation to our theme — enriching the texture of our conversation and helping us imagine what a revolutionary movement in the Mennonite Church today could look like both inside and across the boundaries of the institutional church."
The conference will take place Nov. 8-10, 2018 on the campus of Anabaptist Mennonite Biblical Seminary in Elkhart, Indiana. Conference registration, opening July 1, will cost $125 and include two lunches and one dinner. Participants should arrange their own lodging and travel. Information about scholarships and matching grants for women of color can be found at the conference website: MennoniteUSA.org/wdt18. The website will continue to be updated as more conference details become available.
"We are laying the groundwork for the movement of God," said Castro. "It won't be simple or easy. But we trust that through the process — listening and learning,  challenging one another and growing together — seeds of revolution — authentic radical transformation — will be planted and take root."