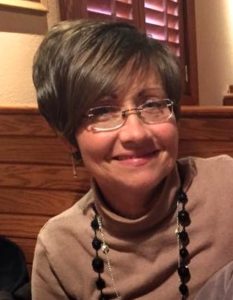 Marty Lehman is the administrative pastor at College Mennonite Church, a large congregation located on the Goshen College campus. Previously she served in administrative roles at various Mennonite organizations; most recently as the associate executive director for Mennonite Church USA Executive Board. She and her husband, Rex Hooley, live in Goshen, Indiana.
What does it mean when we say everyone is welcome in our congregation? College Mennonite Church in Goshen, Indiana is wrestling with this question.
Does that mean we welcome the homeless, the addict, the sexual offender, those who don't tithe, the slum-lord, the gossipers, the over-eaters and so on?
Does that mean we welcome them and that's it? Or will we welcome them and expect them to change in some way? I'm sure this is not an issue unique to College Mennonite Church. I'm sure we are not the only ones asking questions. We certainly have more questions than answers.
A number of months ago, our congregation focused on a sexuality series. In the end there was strong support for College Mennonite Church being a welcoming congregation – welcoming of all those who wished to worship with us. While we agreed everyone is welcome to worship with us, we didn't go further. We didn't ask if you are welcome as you are. And we didn't ask if it means you are welcome but we expect you to change.
More recently we did a congregational survey where we learned that the vast majority of our congregational members want to be welcoming of LGBTQ persons and do not expect them to change.
We want people to come as they are and join our faith community.
College Mennonite Church is a diverse congregation. Some would consider us a progressive congregation while others see us as more conservative. We are an old congregation – over 100 years of history. We started as the congregation for Goshen College professors and staff and their families. Today we reflect the geographic community around our building. Today we have agnostics, fundamentalists, liberals, conservatives and everything in-between. And we like it that way.
Despite our diversity, we agree that we want to be a missional congregation engaged in the work God is doing in the Goshen community. We agree that we want to be followers of Jesus. And we agree with the two greatest commandments as outlined in Matthew 22:37-40, "'Love the Lord your God with all your heart and with all your soul and with all your mind' … And … 'Love your neighbor as yourself.'"
I find it very troubling that we even debate the issue of who is and isn't welcome in our congregations. The church is a place for everyone. We are all sinners and the church is the place for sinners. We are all on a journey and our journeys are all different.
Our life experiences have shaped us and influence our journey.
As an adoptive mother of a special needs child, I have received a lot of advice about how I should raise my son; how I should or shouldn't discipline him, how I was enabling him. While this advice always came from well-meaning people, they have not walked in my shoes. They did not know my son's history and the many things he had experienced as a young child. They did not know the things my husband and I had already tried and what had or had not worked. They had not experienced my life.
We have not walked in other people's shoes.
Each of us is on our own journey and each of us is accountable to God. God has not asked us to judge each other. God has asked us to love God and to love our neighbor as ourselves.
My prayer for my congregation – and all of Mennonite Church USA – is the prayer of the tax collector in Luke 18:10-13. He observed the Pharisee praying thanking God that he was not like others – robbers, evildoers, and adulterers. Rather he stood at a distance from the Pharisee and put his head down and prayed, "God have mercy on me, a sinner."