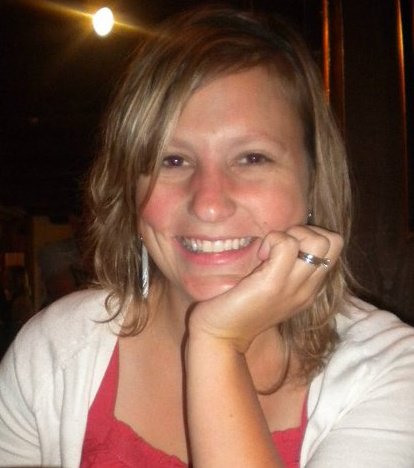 Hannah Heinzekehr is the Director of Communications for Mennonite Church USA
■     A church of more than 1,000 members preaching and worshipping in Spanish on the west side of Chicago.
■     A young family feeling called to work at church revitalization and simple living in rural Washington State.
■     A youth group from Indiana getting inspired to work for justice on behalf of immigrants in Georgia and beyond.
■     Two Korean pastors beginning a peace and conflict reconciliation training program for Asian-Americans in Los Angeles County.
■     A Pennsylvania congregation hiring new staff to reach out to Anabaptist students at a large state university.
■     Congregations reaching out to veterans struggling with post-traumatic stress disorder and helping them to heal from the mental and emotional scars that come with witnessing unspeakable violence.
■     Women linking hands and dancing around a worship hall together, mourning the ways that discrimination based on sex, race, gender and class have divided our church, and celebrating a special space to worship together.
■     An advocacy ministry for families of undocumented immigrants in Denver that invites area Mennonites to acknowledge and tend to the injustice and pain inflicted by harsh U.S. immigration laws.
■     Young adults taking a year after high school or college to live in community and to learn and serve alongside communities across the United States.
■     A group of Garifuna women planting a church and building a support network for new immigrants in West Palm Beach, Fla.
■     Leaders traveling to the Middle East to listen to stories from Palestinian and Israeli Christians living in the midst of great conflict.
■     A multicultural congregation in the heart of Philadelphia learning how to sing each other's songs.
What are the common threads that bind these diverse stories together? Each of these snapshots represents a ministry or movement that Mennonites across the United States are engaged in. Palmer Becker suggests that what it means to be an Anabaptist-Mennonite is to see "Jesus as the center of our faith, community as the center of our lives, and reconciliation as the center of our work."
Although each of these stories is different, in every situation Mennonites are seeking to follow Jesus' call on their lives in their own unique local context.
Over the course of the next year, our goal will be to highlight as many of these stories of hope and collaboration across Mennonite Church USA as we possibly can. Through blogs, social media posts, videos, news stories, photos and more, we want to celebrate the diverse group of people and ministries that make up this Mennonite movement in the United States.
And we hope that you'll join us in sharing your stories, too. Send us an e-mail or use the hashtag #WeAreMenno to share photos and stories with us on Facebook, Instagram or Twitter.
When we pause to look, we can see the unique and inspiring ways that we as Mennonites are taking part in God's work, and how each one of us adds color, depth and contrast to our church. When all our energies and gifts combine, we Mennonites can truly do things to aid in God's work that we could never do alone. We are woven together to form a tapestry that is, admittedly, sometimes complicated, but also beautiful and diverse.