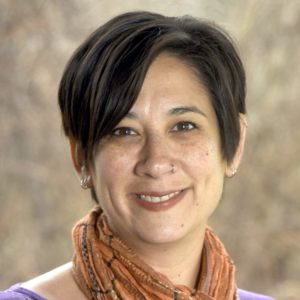 Jenny Castro is communications associate and coordinator of the Women in Leadership Project for Mennonite Church USA.
Dear friends,
I can't tell you how excited I am to gather together with Anabaptist/Mennonite women from across the United States and Canada to learn and listen, challenge and grow at the Women in Leadership Project's second Women Doing Theology conference, Nov. 4-6, in Leesburg, Virginia.
Don't miss this opportunity to meet incredible women from diverse Mennonite contexts, reconnect with friends and colleagues, and stretch yourself in ways you couldn't have anticipated.
We'll be focusing our conversations and presentations on the topic of power. As Christians and peacemakers, it is extremely important that we become aware of the power we possess. Women don't always recognize the power they hold, and sometimes it can feel scary to exercise that power. We hope to not only recognize it, but also embrace it — acknowledging that the Spirit of God is at work in us and through us as we do.
Visit the conference website to find the schedule, a complete list of workshops as well as an updated speaker list.
If you've been on the fence, or if you've been putting it off, there's still time to register. If you're coming together with three or more women, ask me for information about the group discounts we're offering.
If you are already registered, help spread the word! Share about the conference with your congregation, your small group and other networks.
Offer to fund registration for a young woman in your congregation so she is able to attend. Invite the young woman you are mentoring to attend with you. Let's use the power we have for the good of others, and invite young women into mentoring spaces where they can develop their gifts and explore their questions.
Congregational leaders, consider sending one to two representatives from your congregation. Invest in the women in your community, and create space for the rich and energizing conversations they'll bring back and engage over the coming months.
And finally, consider supporting the work of the Women in Leadership Project. This conference is made possible through the generous donations of folks who believe in this work. Thanks so much for your support! I look forward to meeting so many of you in person.
With love,
Jenny