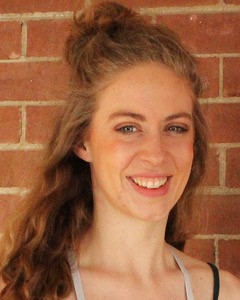 Katie McKinnell is communications manager for Mennonite Women USA.
The year 2017 marks 100 years of Mennonite Women USA! The theme for MW USA's centennial year and celebration is Fruit from the Vine, based on John 15:5, "I am the vine, you are the branches. Those who abide in me and I in them bear much fruit, because apart from me you can do nothing." This passage celebrates the creative and faithful history of Mennonite women's groups. Our history is full of stories of women who have been nurtured and supported in their home congregation as they try out their God-given leadership gifts. Convention provides an opportunity for all Mennonite Women to gather together in fellowship.
During convention, one third of the gifts attendees offer will go towards Mennonite Women USA and its ministries, including Sister Care Seminars, Timbrel, International Women's Fund, Bible Study Guides, the Housewarmer Project and more. MW USA is supported by the generosity of the church. Executive Director Marlene Bogard says
"As Mennonite Women USA celebrates 100 years of ministry, we are constantly imagining new ways of resourcing women of all ages with faith-forming publications, empowering diverse voices to speak prophetically and connecting women to engage in mission and service activities."
For more information about MW USA's ministries visit https://mennonitewomenusa.org/ministries/.
In addition to the offering, MW USA will host several events to celebrate its 100 years during convention. On Tuesday, July 4, MW USA is sponsoring a prayer walk with Mennonite Men. Bogard says, ­"Entering into a time of silence to uphold the convention is a great way to demonstrate our eagerness to work together as two constituency groups of Mennonite Church USA." On Wednesday, July 5, Mennonite Women USA will host a centennial celebration from 7:30-9:00 p.m. in the Valencia Ballroom. The celebration will feature original song, drama and dance created and performed by Mennonite women and a time to offer your gifts in support of Mennonite Women USA and its ministries. In addition to the centennial celebration, there will be various seminars led by MW USA board and staff members throughout convention week.