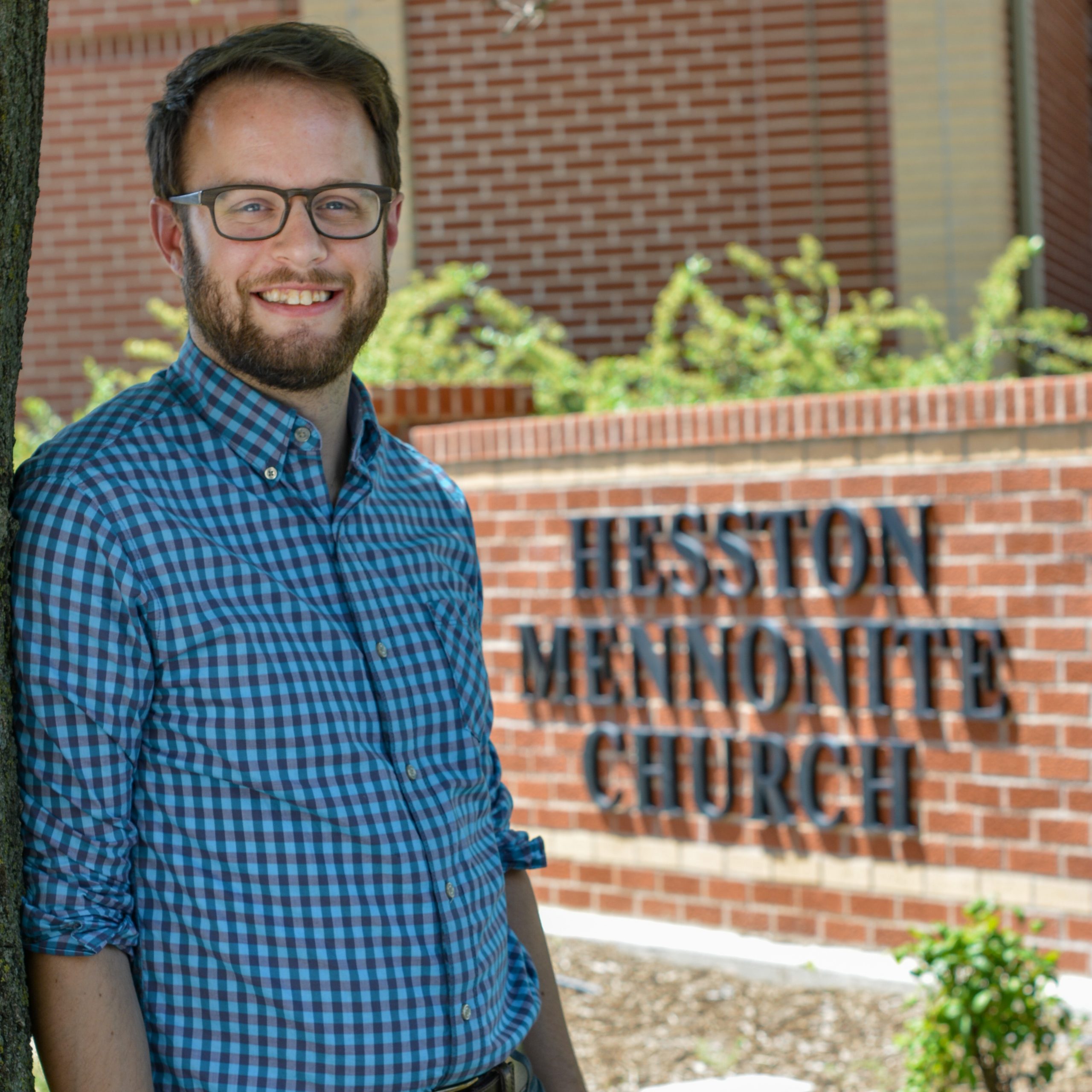 Clayton Gladish has served as one of the pastors of Hesston Mennonite Church for over three years. His passions include faith formation, biblical studies, and creating compassionate communities. He rarely turns down a good burger or the chance to play games with friends. He sometimes strives for perfection, but would rather have opportunities to learn and laugh with others along the way. This post originally appeared on the Mennonite Church USA convention website. Registration is now open for #MennoCon17. Register here.

Convention is a uniquely important time in the life of our high school youth group. With busy schedules, it's rare in a typical week to have more than an hour or two together.
When convention comes along, we get to spend an extended period of time together filled with opportunities to go deeper.
 It is a time to go deeper with God. In worshiping with and hearing from communities and persons from all over, we get to see a more complete picture of who God is. We worship and serve a God who is bigger than we can know in our limited contexts. We hear and see God moving in people different from us. We come together around the important similarities that bind us together: seeking God and God's Kingdom purposes.
It is a time to go deeper with each other. In small group time, in times around the supper table and as we debrief at the hotel, we build trust and share vulnerably. Last year, after a particularly challenging session with Michele Hershberger, several in our group opened up to share their own struggles and questions. We were able to listen, love, affirm, support and care for one another in that moment. We prayed for each other and extended the grace of God to one another. Later, youth reflected on this time as an important and favorite time of their whole convention experience.
 It is a time to go deeper with those outside our small circle. Even though there are plenty of churches in our area, many being Mennonite even, we seldom have the opportunity to build meaningful connections outside our group. While our first priority as youth leaders is to serve our group, we do ourselves a disservice by being so insular. I was glad for the initiative of another youth group's leaders to bring our two groups together. We had fun together. We spoke of our different hometown experiences, our reactions to convention, and our hopes for the future. We got outside of ourselves and shared life with others.
 Convention is so much more than an extended party for me and our high school youth group.
While we certainly enjoy ourselves, there are some deep and meaningful moments that I wouldn't trade for anything.
These are priceless moments, worth all the time of fundraising, administration and planning. I hope and pray for more of these moments in Orlando and to be able to share in these moments with groups and individuals from all around.