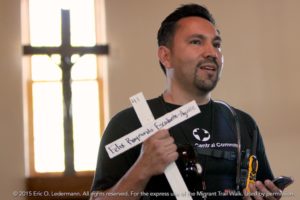 Saulo Padilla was born in Guatemala. In 1986 he immigrated with his mother and siblings to Canada to reunite with his father who left Guatemala as a political refugee in 1980, during the civil war. Since January 2008 Saulo has been working for Mennonite Central Committee (MCC) U.S. as coordinator for the Immigration Education National Program. His passion to work with immigrants comes from his own experience as the son of a refugee and immigrant, as well as the biblical call to welcome the stranger.
"Because of the increase of wickedness, the love of many will grow cold" Matthew 24:12.
Often I get asked, where do you find hope and love these days? The question makes me think that hope and love are a rare things. However, in the scriptures, Jesus did warn us about love growing cold due to the increase of wickedness. In the past few years I have learned that in order to find love sometimes we must place ourselves where we think we won't find it.
Lately, for me it is not hard to find love. I find it at the U.S.-Mexico border.
Yes, the border. The same place where more than 700 miles of wall has been built to separate sister communities,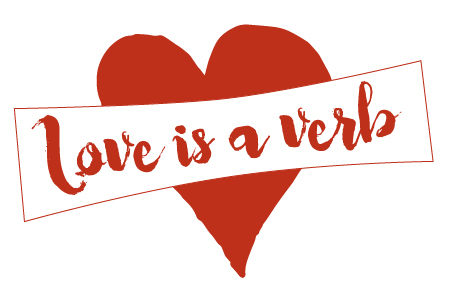 where people created in the image of God are victims of trafficking, where parents are separated from their children, where thousands of pounds of drugs and people are being smuggled daily, where more than six thousand migrants – men, women and children – have died in search of a better life, where, according to young Border Patrol men and women, they "spend their days watching the iron fence rust," where  many of these same men and women live with PTSD as veterans of the wars in Iraq and Afghanistan and suicide rates, DUIs and substance abuse among officers is high. Along the U.S.-Mexico border, the beautiful landscape of the Sonoran Desert has become a massive graveyard and a natural deterrent for the current flow of pioneers and pilgrims.
I visited the U.S.-Mexico border for the first time in March of 2002 with an MCC delegation. I remember feeling completely hopeless as I witnessed the injustices created by political lines, economic disparities and broken immigration policies. I was exposed to the suffering of people trying to reunite with family or looking for a job. At that time, the problems seemed too big to do anything about them and   finding hope felt impossible. I was hit so hard by the tragedy I encountered at the border, that I was not able to find any love there. The learning tour I was a part of included visits to places of hope and love, but the pain and anger I felt did not allow me to truly see them. Since then, I've discovered that where injustice abounds there is also an overabundance of love.
Beginning in 2008, as part of my work with MCC as immigration education coordinator, I have returned to the border several times a year. And every year, the border and all its sins and injustices keep getting worse. However, I have also been able to see the outpouring of love that has been present at the border for decades and I keep finding hope.
In the center of such tragedy, I have found brothers and sisters from various Christian communities that empty themselves into the work of radical hospitality.
My friends Jack and Linda Knox, members of Shalom Mennonite Fellowship in Tucson, who live nine blocks from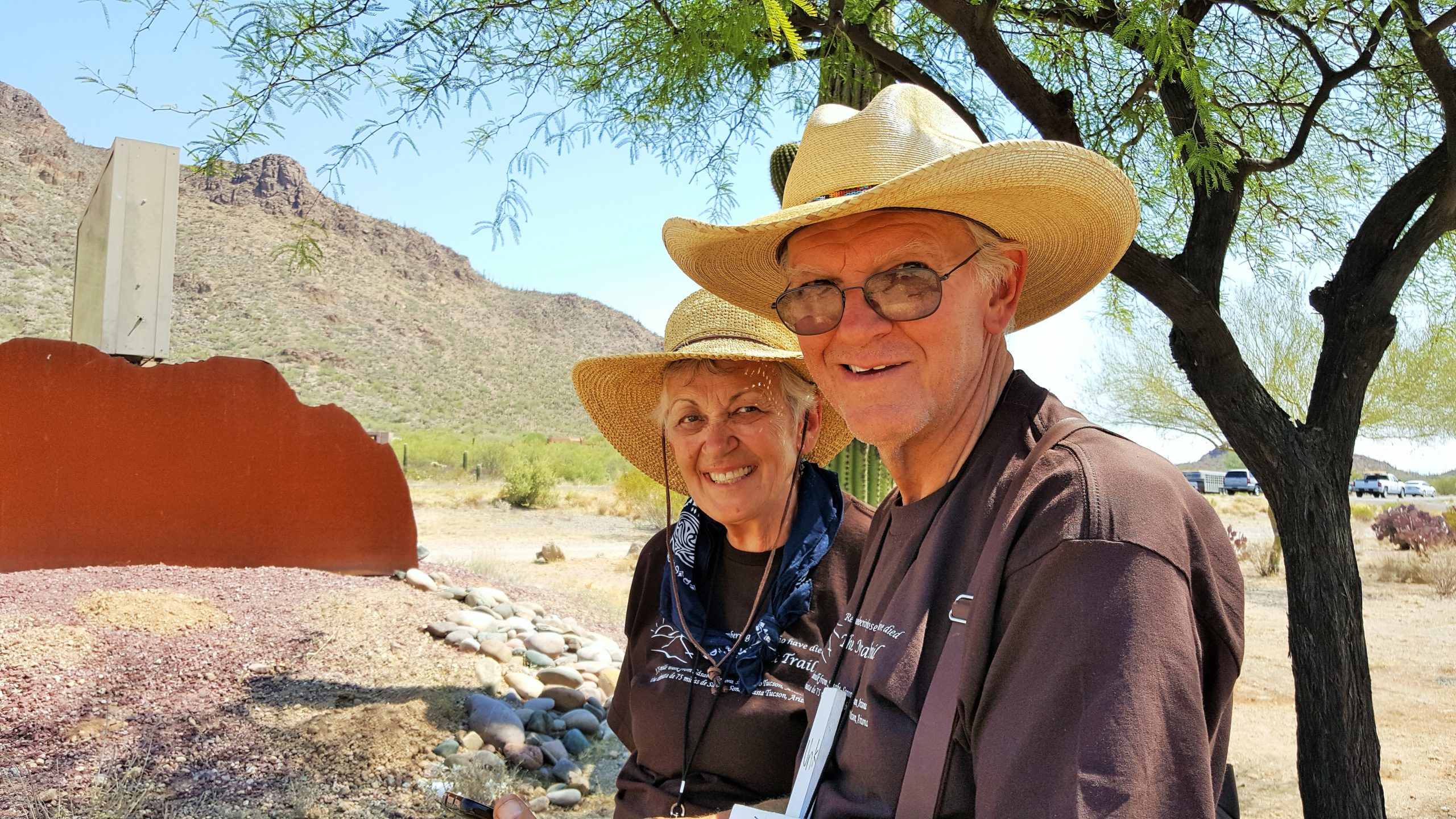 the border wall, have hosted me several times at their home in Douglas, Arizona. They have fed me and the groups I take and have offered hospitality of biblical proportions. I have been kissed like parents kiss a son, as they welcome me and when I depart. But this hospitality and love is not only for me. At Shalom House, their hospitality home, they also host homeless people, people who have been released recently from prison, border patrol officers moving into the city, people facing forced migration, women and families looking for a shelter and many others.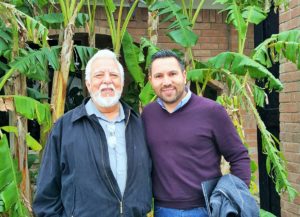 During a visit early this year to the South Texas region, I was hosted by brother Lupe Aguilar, Pastor at Iglesia Menonita Rey de Gloria. Brother Lupe and some of the congregations in the area have been hosting people seeking refuge since the 1980s. At one point, the Hispanic Mennonite churches in South Texas where hosting hundreds of people fleeing from the conflicts in El Salvador, Guatemala and other Central American countries. Hearing brother Lupe talk about their response to the needs of people facing migration reminded me of Jesus' miracles – feeding and providing shelter to hundreds of people in need.
The love and embrace for the stranger and sojourner I found in South Texas brings light in a place of such darkness and suffering.
After every visit to the border my love and hope feel refreshed; I get to see love through hospitality. So, if you feel that your love is getting cold, head to the border and be ready to find yourself surrounded by love in the midst of what seems a hopeless place.