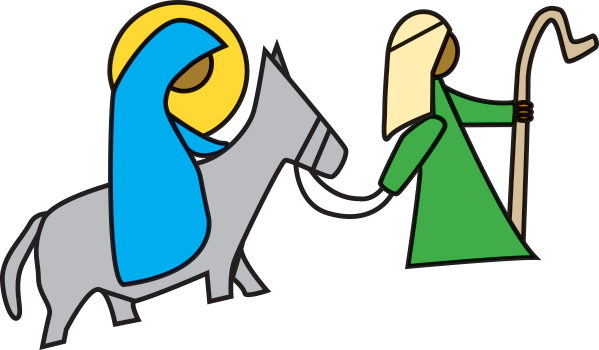 Advent is a time of holy mystery — a time to slow down and notice our longing for God. Waiting and Wondering, this year's Advent At Home worship guide, focuses on Scriptures in which people have questions for God. The prayers and activities are adapted from the worship resources developed by the Advent 2019 writing team from Mennonite Church Manitoba for Leader magazine.
We invite you to bring your questions and respond to God's questions as we share weekly prayers and activities. You can also download the full Advent At Home worship guide.
Advent At Home resources for week two
Call to Worship:
What are you waiting for, O God? When will you heal creation, defend the poor, deliver the needy? God hears our cries and calls to us with hope. Listen for God's invitation.
Candle lighter:
(light the first and second candles, then say)
The second candle reminds us that God wants us to get ready and hope for healing while we wait.
Leader:
God, we pray for our eyes to be opened to your hopes for our world. Fill our hearts with hope for your kingdom to come.
Listening to God's Word:
Reflect on God's hopes in these daily texts: Isaiah 11: 1 – 10; Psalm 72: 1 – 7, 18-19; Romans 15: 4 – 13; Matthew 1: 18 – 25; Luke 1: 57 – 66; 67 – 80; Matthew 3: 1 – 12.
Pondering thoughts
• I wonder what it meant to wait for God in these Bible verses.
• I wonder when enemies will learn to co-operate and become friends.
• I wonder how God's ideas can bring hope into your lives this Advent?
Sing or play:
STS 62 Create in me a clean heart and STS 15 Hope is a candle.
Prayer:
May the God of patience and hope share that patience and hope with us. May we trust in and respond to the One who makes all things new.
Candle snuffer:
May God's patient hope keep growing in and through us, even as we blow out this candle. Amen.
Getting ready while we wait
Activities to choose from
On your poster, add words or pictures of getting ready and waiting.
Add small toy animals and bushes to your crèche landscape. Put animals that are natural enemies together to show the new ways God will make possible one day.
Measure to see how tall you are. How tall do you hope to grow this year? Mark these heights in a place you can check to see how your bodies are growing.
In your Advent journal, make a list of good things your family hopes for. Encourage each other to live toward these good things.
Write a letter or send an e-mail to your political representative that expresses your hopes for our world.
Grow bean or alfalfa sprouts between moist paper towels to wait to enjoy the way God makes things grow. How is caring for sprouts like living into our hopes?
Get together with your neighbors, or another family from your church, to share hope in a nearby seniors' home or food bank.
---