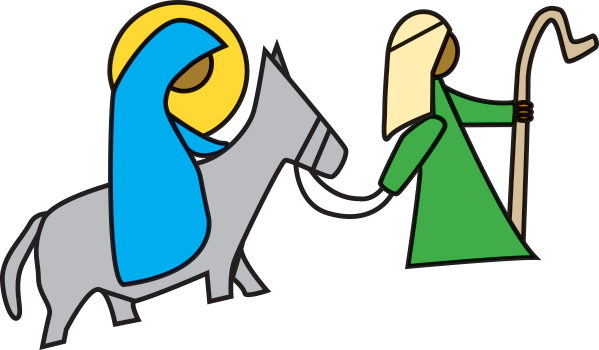 Advent is a time of holy mystery — a time to slow down and notice our longing for God. Waiting and Wondering, this year's Advent At Home worship guide, focuses on Scriptures in which people have questions for God. The prayers and activities are adapted from the worship resources developed by the Advent 2019 writing team from Mennonite Church Manitoba for Leader magazine.
We invite you to bring your questions and respond to God's questions as we share weekly prayers and activities. You can also download the full Advent At Home worship guide.
Advent At Home resources for week three
Call to Worship:
O Lord, what are we waiting for? Why are we afraid? We see our need for your strength and courage in the middle of our fears and come to worship you.
Candle lighter:
(light the first, second and third candles, then say)
The third candle reminds to trust God even when we are afraid.
Leader:
God, we know you are always there for us. Help us to trust you and with our fears and do the courageous things that need doing.
Listening to God's Word: Reflect on God's encouraging power with these daily texts: Isaiah 35: 1 – 7, 8 – 10, Psalm 146: 5 – 10, Luke 1: 39 – 56, James 5: 7 – 10, Matthew 11: 2 – 6, 7 – 11.
Pondering thoughts
I wonder what kind of fear was at work in these Bible verses.
I wonder what life would be like if everyone trusted God to help
them with their fears.
I wonder what fear you would like God to help you with.
Sing or play:
Sing the Story (STS) 28 "Holy Child Within the Manger" and Sing the Journey 97 "The Lord is My Light."
Prayer:
Help us remember you are the good God of all creation and rejoice when your people overcome their fears to do the right thing.
Candle snuffer:
May God's courageous love work in and through us we wait for God's way in our world, even as we blow out this candle. Amen.
Activities to choose from
Add words or pictures of things God has helped you not be afraid of
anymore.
Think thankfully about signs of God's courage in your family and
congregation.
Draw a picture about how hopeful frightened people become when
they receive God's help.
In your family Advent journal, make a list of things you are afraid of
and ask God to help you face those fears.
Practice waiting patiently for Christmas by sharing your questions with
each other.
Add figures to your crèche for people who live in fear and pray for
them.
As you bake Christmas goodies and prepare gifts, share some of these
with people who have less than your family.