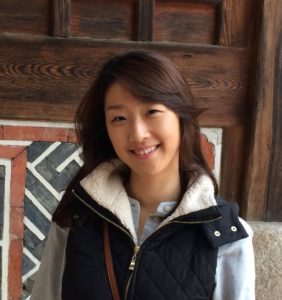 SaeJin Lee is a member of Hively Avenue Mennonite Church in Elkhart, Indiana, where she regularly leads music and worship. She studied Art and Bible/Religion/Philosophy at Goshen College and enjoys serving on the Worship Resources and Intercultural Worship subcommittees for Voices Together. SaeJin is a curious observer of "holy beauty" in ordinary matters. 
From a very early age, I experienced God's love through the beauty around me. I felt God's faithfulness as I marveled at the sky change in and out of its many coats. I felt God's goodness as I held up a piece of kim (Korean for "seaweed") against the beaming sun and counted all its glorious shades of green. Looking back, beauty has been one of my primary languages of faith.
When I was 15, my family immigrated to Elkhart, Indiana, a land that felt so strange and foreign, and I clung to my spiritual language of beauty — specifically of visual arts — even more.
When communicating with words seemed insufficient and frustrating at best, I turned to art to express my deepest emotions.
Pencils, brushes, cameras and colors became my new vocabulary, and soon, art became the most intimate language of my inner being. As I processed the shock of transitioning to a new culture, I "wrote" wordless prayers through shapes, colors, textures and marks.
Through this challenging time of transition, I would come to learn that art is a powerful mode of abiding with God. I continued to explore the relationship between beauty and faith, as I went on to study Art and Bible/Religion/Philosophy at Goshen College.
During my studies at Goshen, I also tried to understand my place within the Mennonite tradition. I had grown up in an Anabaptist-Mennonite church in Korea, of which my parents were a part. They were drawn to the values of Mennonite faith — especially, its emphasis on discipleship, community and peace — as a necessary balance to the mainline Korean church. Since they served as church leaders, I naturally learned those values too. I had not, however, yet chosen that faith as my own. My time at Goshen College was an important space to ask the hard questions about faith and examine my relationship with God and the Mennonite tradition.
Among many reasons, I was particularly drawn to the embodied faith of the Mennonite tradition. Mennonite faith took the call to follow Jesus seriously, and this commitment permeated every aspect of life, into the minutia of living. From composting and war-tax resisting on an individual level, to the MCC Relief Sales and MDS service trips that brought together various Anabaptist groups in community, Mennonite faith had a robust praxis. I was drawn into that embodiment, and by the end of my time at Goshen College, I had chosen it as my own.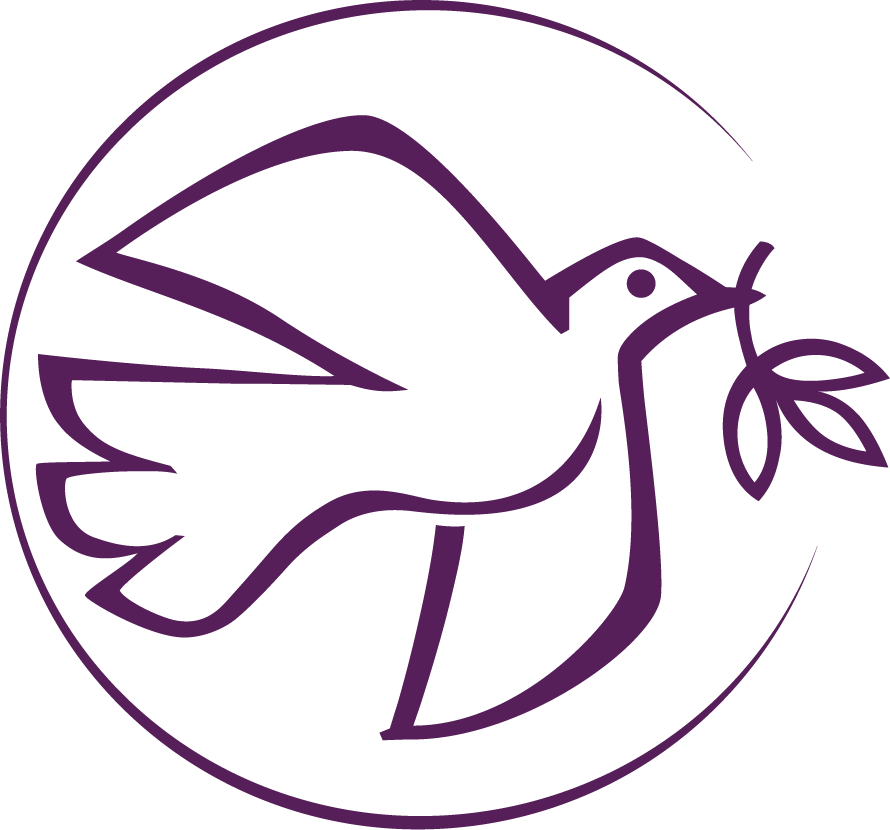 Joining the Mennonite church has been a growing experience — one not without challenges — that continues to strengthen my relationship with God and others. Whether through providing visual centerpieces or designing bulletin covers, I'm grateful for the ways that the Mennonite church has called out and nurtured my gifts. Those opportunities have used my sensitivity to beauty to embody my faith.
I long for our worship practices to more fully represent the breadth of our senses.
We excel at embodying our faith through sound in singing and preaching, but we have practiced our faith in worship less fully through the visual arts. They can be a powerful way of moving us beyond our heads and into our hearts.
I am hopeful that the inclusion of visual arts in Voices Together will help us engage God through our sense of sight and deepen our experience of worship, both within the gathering of community and in our personal spirituality. One specific way I see the visual arts in Voices Together helping us to deepen our relationship with God is by using them to practice visio divina.
Visio divina, which shares the same roots as the ancient practice of lectio divina, invites viewers into a slow, careful interaction with the divine through images and other visual forms.[1] Through reflective meditation and prayer while viewing an artwork, a word or phrase might rise within our consciousness. Savor it and examine it as a gift from God. Similar to lectio divina, we need to establish a mutual relationship with holy images like we do with Holy Scripture. We read the scripture as the scripture reads us. Likewise, we see the artwork as the work sees us. Visio divina can be practiced alongside scripture. In Voices Together, the scripture resources for each theme of visual arts will be conveniently placed on the opposite page.
The following guidelines, adapted from The Upper Room ministries' website, are intended for a session in visio divina, both individually and corporately in worship.[2]
Enter into the process with prayerful openness, trusting that God's creative Spirit was at work in the artist and within us, and will guide us through the process.
Focus on an artwork of your choice. There will be 12 images to choose from within Voice Together.[3]
Look at the image and let your eyes stay with the very first thing that you see. Keep your attention on that one part of the image that first catches your eye. Try to keep your eyes from wandering to other parts of the image. Breathe deeply and let yourself gaze at that part of the image for a minute or so.
Consider these questions:

What emotions does this image evoke in you?
What does the image stir up in you/ bring forth in you?
Does this image lead you into an attitude of prayer, praise, mourning, thanksgiving, supplication, etc.? If so, let these prayers take form in you. Write them down if you desire.

Now, let your eyes gaze at the whole artwork. Take your time and look at every part of it. See it all. Reflect on the artwork for a minute or so with the same questions listed in 4, above.
Now, offer your prayers to God in a final time of silence.
The beauty around us stands ready to speak to us as God's vehicle of communication. All who are able, let us see, that we may bring ourselves more fully to God, opening our living and our worship to the mysterious beauty of the One who makes us one.
____________________________________________________________________________
[1] "Visio Divina," The Upper Room, http://www.upperroom.org/resources/visio-divina (accessed April 10, 2019).
[2] Ibid.
[3]See the following press release for more information on the visual arts included in Voices Together: Voices Together, "Hymnal Visual Art Chosen," Voices Together, http://voicestogetherhymnal.org/2019/02/18/hymnal-visual-art-chosen/ (accessed May 13, 2019).