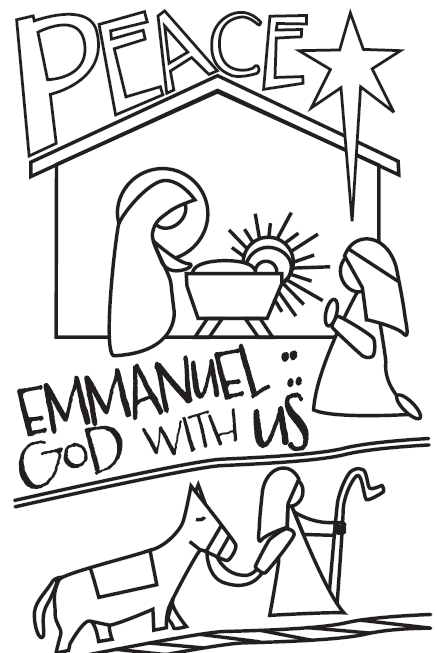 Waiting and Wondering, this year's Advent At Home worship guide, focuses on Scriptures in which people have questions for God. The prayers and activities are adapted from the worship resources developed by the Advent 2019 writing team from Mennonite Church Manitoba for Leader magazine.
We invite you to bring your questions and respond to God's questions as we share weekly prayers and activities. You can also download the full Advent At Home worship guide.
Christmas At Home Worship suggestions
As you light the Christ candle in your worship center for the first time, light a candle on a birthday cake for Jesus, too. Sing "Happy Birthday" to Jesus, or another appropriate Christmas song.
Gently place the baby Jesus into the crèche, then add the angels and bring the shepherds into the stable.
Pick an appropriate carol to sing as you carry out each of these actions.
You may want to sleep in the living room on Christmas Eve, near the poster, the crèche and the tree, as a way of identifying with Mary and Joseph sleeping in an unusual place this night.
Repeat or create your own special rituals and traditions to mark the importance of "Emmanuel – God with us."
On Christmas Day, you may want to plan a party and invite people from your neighborhood to attend. Give each person a balloon and invite him or her to blow their questions for God into the balloon. Gather around your worship center, light all candles from the Christ candle, and talk about the many questions you thought about during Advent. Then have a shepherd style snack together and wonder about the questions they had about Jesus' birth.