This blog is part of our Special Session of the Delegate Assembly Open Call for Blogs series, which will run throughout May. This blog is the opinion of the author and does not necessarily reflect the views of the Mennonite Church USA Executive Board or the resolution writers. Readers are encouraged to consult other resources related to the Special Delegate Assembly, engage the writers of the resolutions and discern within their own context.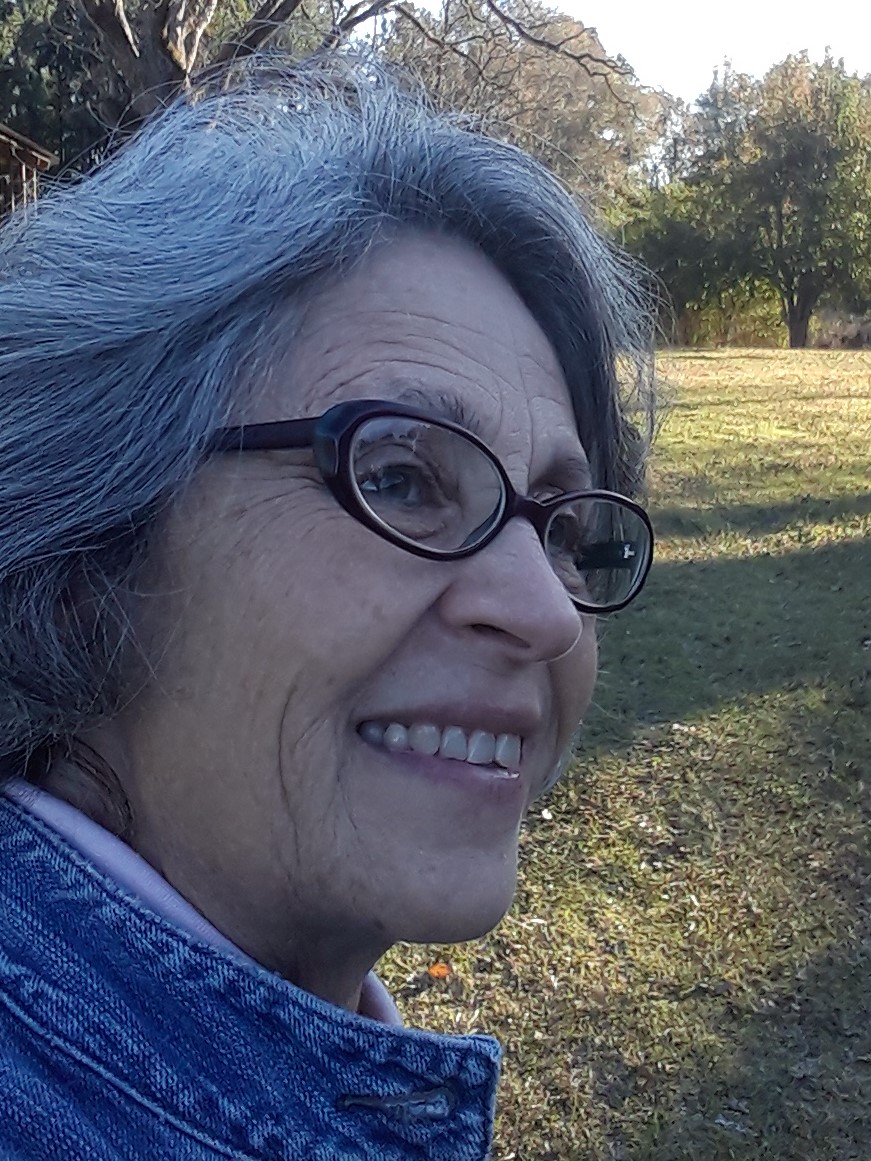 Elaine Maust is a writer, spiritual director and recently retired pastor of Jubilee Mennonite Church inMeridian, Mississippi.  After a lifetime in Mississippi, Elaine, and her husband, Duane, relocated to Michigan to be near Duane's 92-year-old father.  In Bay Port, a fishing hamlet on Lake Huron's Wildfowl Bay, they are learning to kayak and love new neighbors.
______________________________________
Brian sat forward on the ancient sofa in Jubilee Mennonite Church's office. His folded hands that he had rested between his knees. Brian's open expression and relaxed manner brought to mind Jesus's comment about Nathanael, a man, "in whom there is no deceit" (John 2:47, NRSV).
"I need to tell you," Brian began. "I am a spiritual person. I believe in the God of my understanding." He paused. "But I do not practice organized religion."
"Well, that's all good news," I said. "Jubilee will be perfect for you. There's nothing organized about our religion!"
In time, Brian was baptized and sewn into Jubilee Mennonite Church's coat-of-many-colors congregation. Jubilee's tangle of beliefs and backgrounds often felt overwhelming and a disadvantage to the kingdom. For Brian, and for many others, however, that complexity, combined with a loving welcome, created a church they could tolerate and embrace. Brian contributed immeasurably to Jubilee, with gifts of wisdom, vulnerability and generosity.
While we Mennonites struggle to find our way forward, refocusing on the mission of reconciling hospitality will enliven energy for life together, despite our irreconcilable differences. If we focus on resorting uncommon beliefs, we will become increasingly irrelevant. Passion for sharing Christ's welcome can unites us and deliver us from ourselves.
The church in Corinth, famous for their disorganization, was a surprising choice to be trusted with reconciliation. Paul writes to them, "In Christ God was reconciling the world to himself, not counting their trespasses against them, and entrusting the message of reconciliation to us. So we are ambassadors for Christ, since God is making his appeal through us" (2 Corinthians 5:19-20, NRSV).
Perhaps the Holy Spirit is unflustered by our current dilemmas, viewing the Mennonite church as an ideal channel for transformational good news.
Jan stopped by Jubilee's office after attending worship only a couple of times. "I'm ready to become a member," she declared.
"Oh, hold on," I thought. "You better make sure you know what you are getting into. And we need to get to know you!"
Jan continued, "But 'Mennonite,' what is 'Mennonite'? My husband said he doesn't even like the sound of that word!"
Eventually, Jan became a member and leader at Jubilee. Jan showed us what needed to be done — planning events, beginning new programs and inviting others.
At times, our denominational disorganization embarrasses me. Why would anyone looking for a spiritual home choose the Mennonites? I suppose any movement that grew from the rebellious faithfulness of young radicals might anticipate a challenging future, but our core is worth claiming and declaring. Our neighborhoods are populated by those searching for our brand which offers Christ, reconciliation, community and meaningful service. At Jubilee, we learned that new Mennonites lead us back to ourselves.
As we Mennonites grapple with resolutions, may we resolve to welcome those who need God — the agnostic, the church hurt and those yet to hear of Jesus. May we unfold our arms, releasing harbored resentments toward each other, throwing those arms open to the Spirit and to love our neighbors. Because our denomination is the perfect place for those who do not practice organized religion.
---

View resources for the Delegate Assembly, including the resolutions, webinars, a prayer guide, and registration link, here.
---
The views and opinions expressed in this blog belong to the author and are not intended to represent the views of the MC USA Executive Board or staff.