This post is part of Mennonite Church USA's MennoCon21 #BringThePeace series.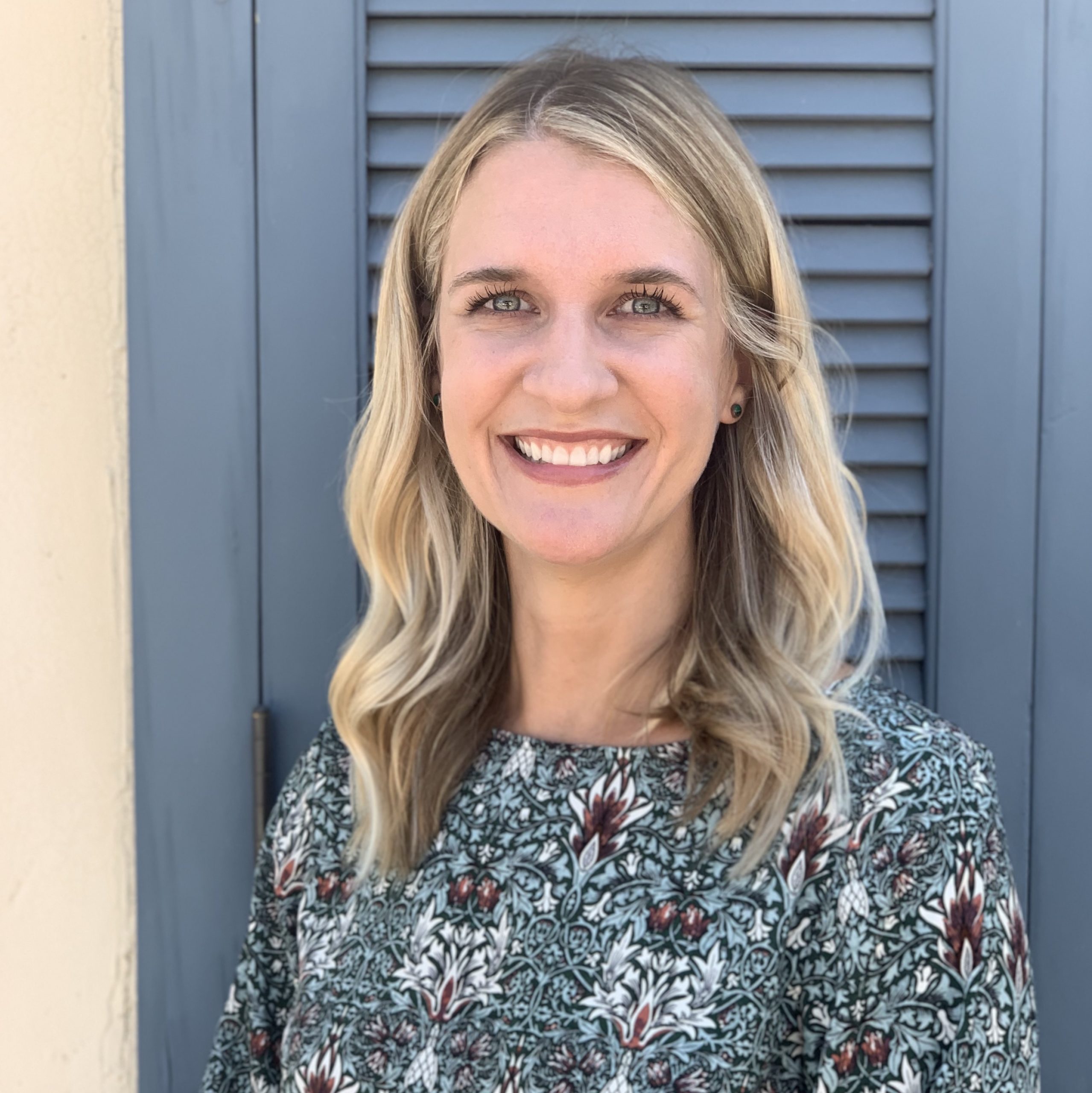 Anna Groff is executive director of Dove's Nest: Faith Communities Keeping Children and Youth Safe. She lives in Tucson, Arizona, with her spouse and their two young children. They are members of Shalom Mennonite Church in Tucson. Anna is originally from Lancaster, Pennsylvania. She is a graduate of Goshen College in Indiana and has a Master of Public Administration from Arizona State University.
Dove's Nest board members Nancy Kauffmann and Carol Knieriem will be leading a MennoCon21 seminar, "Abuse in Your Congregation: Who Should Know What, When, and How?" Wednesday, July 7 at 9:00 a.m. in Room 234.
____________________________________________________
While studying journalism, professors instructed me not to bury the lead. In other words, they said to include the most important information — who, what, where, when and how — in the first paragraph, or lead, of a news article. This avoids keeping the reader guessing or leaving them wondering how the story will unfold.
Now, in my role with Dove's Nest: Faith Communities Keeping Children and Youth Safe, I still think about the times we are tempted to "bury the lead," especially when it comes to communicating about painful situations of abuse in faith communities. The primary struggle for church leaders often involves how best to directly inform the faith community about the abuse and respond to concerns.
At some point, most churches will experience an abuse situation in which either the victim(s) or offender are a part of the faith community. The situations and their implications certainly vary, but the need for open communication remains consistent.
Some examples of situations within faith communities include:
An offender's current abuse within or outside the faith community comes to light.
A previously unrevealed situation of abuse is divulged.
A child discloses the abuse or neglect they are experiencing.
An occurrence of peer-on-peer abuse happens within the faith community.
An adult discloses abuse they experienced as a child.
In the past six years with Dove's Nest, I have seen us shift the way we counsel churches to always recommending erring on the side of openness and transparency. This keeps children safer and actually helps offenders.
It can feel appealing to disclose the details to only certain segments of the church population or limit it to church leadership, but that can lead to incredible distrust and conflict. We have also observed church leaders avoid formal announcements for fear of reaction from the offender or their family. However, boldly naming the harm that has occurred and the ways the church is preventing future harm oftentimes ought to come from the pulpit, or at least directly from leaders.
Along with not burying the lead, consider your audience. For example, some churches may need to translate this information into various languages, and remember members living overseas or at retirement communities. Church leaders should share the information in a way that doesn't overtly leave out older kids and youth but shields them in healthy, appropriate ways. Over this past year, during the pandemic, many of us have become accustomed to more digital and virtual interactions; there are positive and negative implications of using those mediums to share about abuse situations.
Dove's Nest role is to assist with best practices and provide guidelines and support. Our purpose is to help organizations consider how to follow their policy and how to remain victim/survivor-centered during challenging situations.
We want to continue to remind everyone that this isn't about public shaming or elevating certain sins about others. The goal is always to follow Jesus's instruction in Matthew 18 — to protect the vulnerable and prevent any kind of further abuse.
The views and opinions expressed in this blog belong to the author and are not intended to represent the views of the MC USA Executive Board or staff.