Amy Yoder McGloughlin shares how gun violence, and specifically the death of Destiny, who lived near the church where Amy worked, created lasting trauma for her and her family, and how leaning in to that pain helps her cope.
---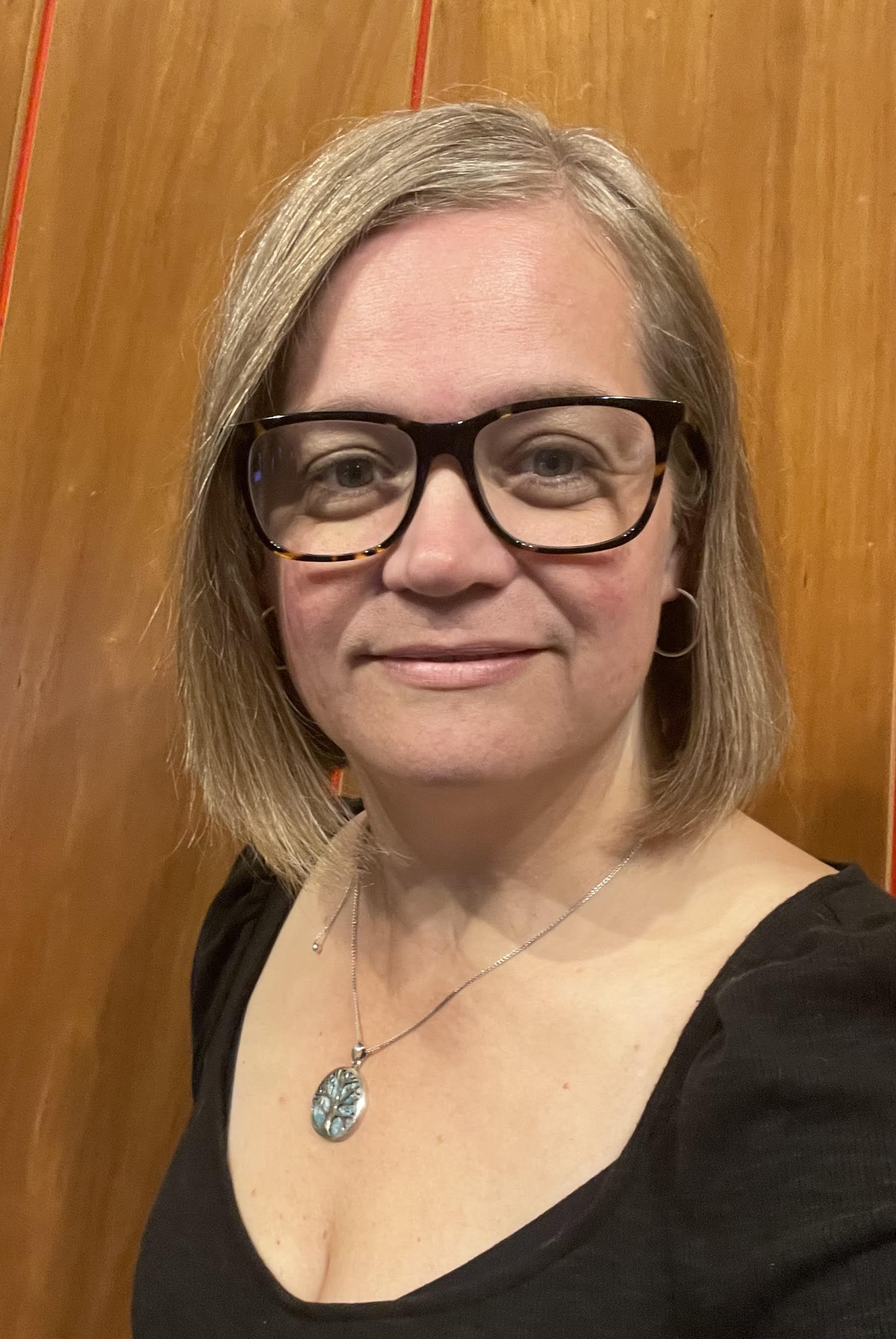 Amy Yoder McGloughlin is the pastor at Frazer Mennonite Church and lives in Chester County, Pennsylvania, with her husband, dogs and chickens.  She regularly travels to Palestine with Community Peacemaker Teams, working with the community there, in solidarity and nonviolence.  Amy is a graduate of Lancaster Mennonite High School.  
_________________________________________________________________
In September 2018, my final week pastoring in Philadelphia, Pennsylvania, Destiny was shot in a drive-by shooting, just around the corner from my Northwest Philadelphia congregation. Destiny lived with her grandmother, sister and mother right next door to the church building, and she and my children would often play together.
For the eight years I served at Germantown Mennonite Church, I participated in Good Friday services with Heeding God's Call to End Gun Violence in front of local gun shops, where we would mourn Jesus' death at the hands of the Roman Empire, even as we called our politicians to tighten gun laws for the safety of our community. Destiny and her grandmother were often at these services.
Heeding God's Call also worked with local houses of faith to host their t-shirt protest. Every year, they would write the name, age and date of death for every person killed by gun violence in Philadelphia, and they would display them in front of a church or in a local park. In 2012, my congregation helped organize the protest in our neighborhood park. Destiny and her grandmother came to help set it up. Community members used the t-shirt memorial as a makeshift graveyard, placing photos, candles or flowers in front of their beloved's t-shirt.
During my time pastoring in Philadelphia, children were murdered at Sandy Hook by a gunman. I witnessed a shootout at a gas station across the street from the church, while neighbors were coming in and out of the building on election day. Trayvon Martin was shot by a vigilante in Sanford, Florida. Michael Brown was shot and left dead in the hot summer sun for hours in Furgeson, Missouri.
All of these acts of gun violence were heart-wrenching. I despised that I had to talk to my children about each and every one of them, that I had to tell them I was trying to keep them safe, without making empty promises. 
But Destiny's death broke me. It wasn't Sandy Hook, hundreds of miles from me. It wasn't a confrontation on the street between two angry parties. It was a real person that I knew and loved who died because she froze instead of dropping to the ground at the first sound of gunshots on her friend's porch. It was a real person I loved, who was shot on the path I took between my house and the church every day. Destiny was a real, beautiful, funny, charismatic, sister, daughter, granddaughter and child of God.
I think about Destiny all the time. Five years after her murder, I still remember her sneaking around the church with my daughter. I see her open smile, as she would run to the snack table with a flock of other children after worship. I remember those difficult teenaged years, when she would slump in the chair next to her grandmother during worship. And I remember her unrecognizable figure laying in the hospital bed, her spirit reaching toward life, toward healing, toward wholeness.
I don't know what to do about gun violence. No amount of legislation will get us out of this epidemic, but we still should have sensible gun laws. Vigils don't bring back our beloveds, but people do need to know that we care about every person that has died.
The only thing that makes sense in this gun violence epidemic is to lean into the pain. I move toward the death of Destiny and let it change how I live in the world. I move toward my rage over the daily mass shootings in this country, and I let that rage transform into calls to action for our legislators and support for those in pain over these avoidable deaths. I lean into the instructive pain of Destiny and have heartfelt conversations with my family members.
The conversation about guns in the USA is divisive, and it is not based on the experience of trauma that nearly everyone I know has faced. When people I love are dying and people I know are traumatized by fear because of gun violence, I want us to lean into that pain, let that pain motivate us to love one another better, keep one another safer, and treat the neighbor and stranger as beloved of God, instead of everyone doing what is right in their own mind.
I don't have any answers. I only have the experience of sitting with Destiny in her death and of trying to talk to my children about Destiny and all the other horrible moments of gun violence they've seen and experienced in their childhood.
May our leaning in lead to solidarity, and may Spirit-inspired creativity be part of the solution.

As followers of Jesus in the Anabaptist faith tradition, we are called to seek peace and witness against all forms of violence. 
Approximately 118 people per day die by gun violence in the U.S. Gun violence is a complex issue that intersects with poverty, racism, discrimination, criminal justice, education and the environment. 
This "Learn, Pray, Join: End Gun Violence" initiative calls us to understand this crisis through the lens of our faith and seek ways to bring God's hope and healing to our hurting communities, through education, disarming practices, advocacy and standing as a visible witness for peace. 
The views and opinions expressed in this blog belong to the author and are not intended to represent the views of the MC USA Executive Board or staff.
Interested in submitting a blog for Menno Snapshots? Please see our blog guidelines here.