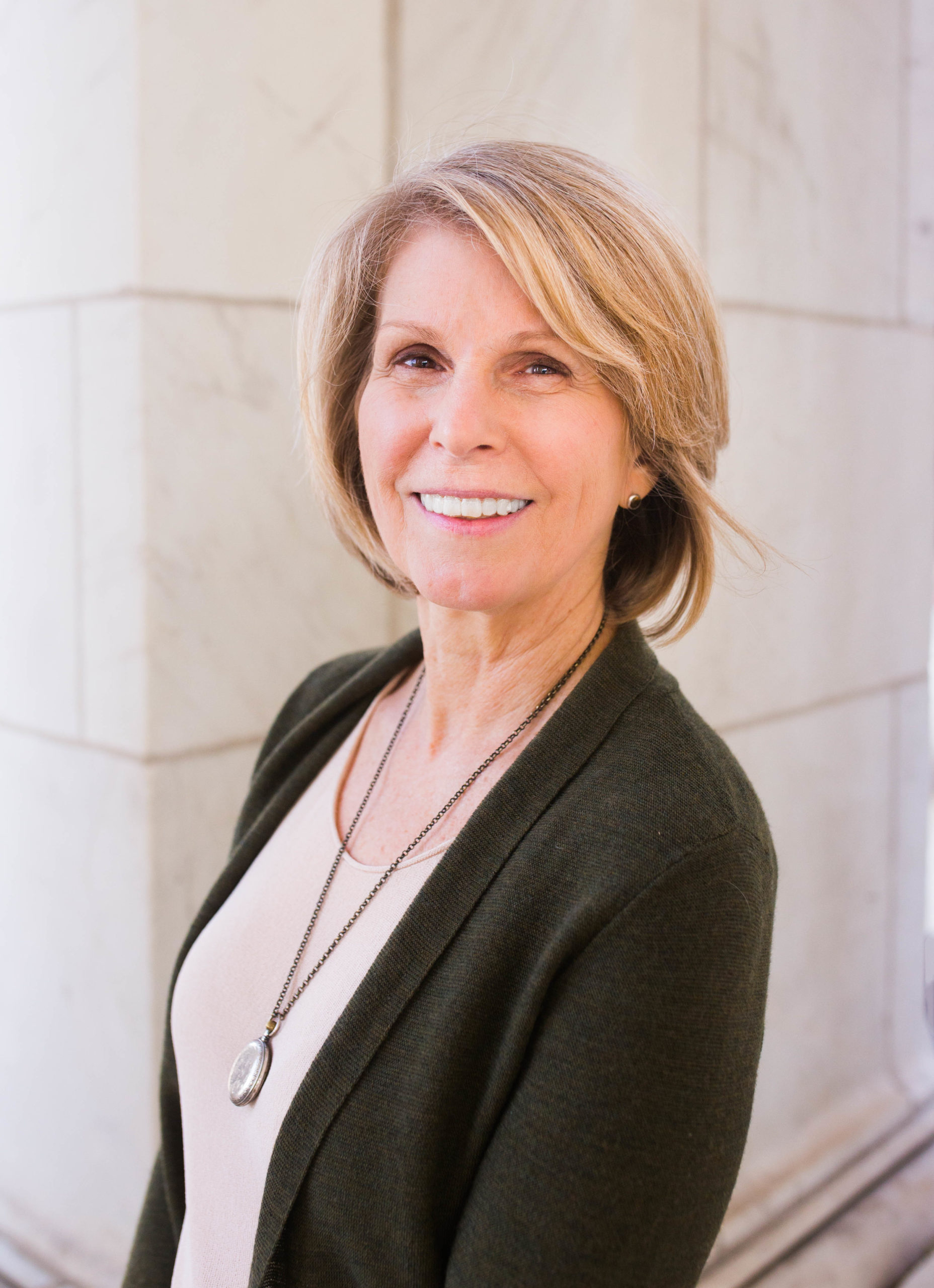 Carolyn Yoder is a psychotherapist specializing in trauma. She and her husband Rick attend Community Mennonite Church in Harrisonburg, Virginia. They are grateful that the congregation took a formal action in 1988 to give moral and financial support to those withholding war taxes.
______________________
Some years ago, on a crowded rush hour Paris metro, I hurled my petite frame several feet through the crush of bodies and slapped a man soundly across his back.
He was bent over against my husband's leg – we had gotten separated in the rush onto the car— and I knew the lower pockets of Rick's cargo pants contained cash and our family's passports. Rick was distracted, keeping an eye on our teenage daughters who'd gotten swept into the car through a different door. Packed in, he didn't notice the tugging on his leg nor my attempts to get his attention.
Afterwards, as our family reunited on the platform at our stop, our middle daughter exclaimed, "Wow Mom! I couldn't believe my eyes. I said to myself, 'Is that my pacifist mother?'"
Yes, that was me, who from the cradle was taught non-resistance at home, in Sunday School and  church. The me who, since the Vietnam War telephone tax days, has withheld a portion of income tax each year as a witness to Life. The me who teaches about nonviolence and cycles of violence.
I've since marveled that no one on the metro said a word, tried to restrain me or reported me for assault. I've reflected how different it could have been if I were a person of color, male or even tall. Especially after the man politely showed me through gestures that he was trying to retrieve his dropped metro token peeking out under Rick's shoe.
There's an age-old question that adherents of nonresistance, nonviolence, pacifism, and the Sermon on the Mount are inevitably asked: but what would you do if someone broke into your house and was raping your daughter?
I don't have to guess my answer to this tired question. In fact, someone did come through my open bedroom window one spring night, startling me out of a deep sleep. I fought like a tiger until help came. This and my metro reaction show me I wouldn't stand passively by. Nor do I think I should. Or could.
But hitting a man? Why hadn't I first tapped him on the shoulder? Why hadn't I first tried to talk to the intruder like the saintly people in the  Peace Be With You stories I so admire? Who am I to speak to the government about violence?
Neuroscience helped me understand my actions. The nervous system (which includes the brain) reacts automatically and below our level of consciousness when we feel threatened or in danger. We instantaneously mobilize to fight or flee. If that doesn't feel adequate, an instinctive split-second decision sends us into freeze or collapse. Our reactions are adaptive, designed to help us survive, and happen without thought or input from our rational brain.
Further, our personal and ancestral history shapes the calibration of our nervous system, impacting how quickly each individual goes into fight, flight or freeze.
Learning this was freeing. I live in a physical body like every other member of the human family.  If I harm someone with my bare hands when under the shock of threat, I can have compassion and forgive myself.
But I also know it is not a license or excuse. The onus is still on me to choose who I aspire to be and to make those decisions when my nervous system is in thoughtful, reflective, contemplative mode.
So I make the decision not to buy a gun that I'd have in my purse on the metro or in my bedside stand where I likely would reflexively reach for it when in flight/flight mode. Because I have decided I am willing to die for causes and principles, but not kill for them.
I make the decision not just to blame my biology, but to widen my ability to respond rather than react to threat through contemplative practices that research tells us rewire the brain over time.
I make the decision to pray that God's Spirit will guide my reactions, so I never take a life with my bare hands even when terrified or under duress.
Rick and I also made the decision early in our marriage 45 years ago to withhold a symbolic amount of the military portion of our taxes each year. It flows from our decision not only to "accept Jesus" but to follow Him, and to witness to the Cosmic Christ who embodies life, not death. It's connected with how we aspire to treat others every day and with being more consistently (seamlessly) pro-life: supporting policies and initiatives that address root causes of abortions, work to end the death penalty and advocate nonviolent alternatives to war.
Our decision was reaffirmed as we lived and worked in Asia, Africa, the Middle East and Eurasia where we witnessed both the positive and negative effects of our tax dollars at work. My career in psychosocial trauma healing often involved dealing with the fallout of violent conflict and my private practice brought veterans with moral injury to my door.
We believe it's an ethical issue that nearly half of our taxes go to past and present military spending, and that the U.S. spends more than the next highest 15 countries combined on the military while domestic spending on health care, education and the social safety net gets shortchanged.
We send letters to our elected officials and the IRS explaining the why behind our actions.
The research on bystanders says that silence or inaction in the face of harm or wrong emboldens harm-doers, leading them to assume others support and agree with them. Doing something, even something small, alerts them that someone has noticed and doesn't agree. Rick and I are not under the illusion that our actions and voice will change government policy. But it does change us. And knowing what we know, how can we be silent bystanders?
Even while acknowledging our shortcomings and inconsistencies.

Mennonite Church USA invites you and your congregation to get involved in the Cost of War: Learn, Pray, Join initiative as one way to
reinvigorate our collective voices against the destructive powers of militarism.
Join in prayer for the cost of war, written by Amy Yoder McGloughlin:
Spirit of Life,
  you inspire and compel us towards creative peacemaking.
Move us beyond our confessions, into creativity.
Move us beyond our guilt, into inspiration.
Move us beyond our shame into a fuller vision of shalom for your world.
Move us into being
  creators of peace in our communities,
  co-conspirators of wholeness in our churches,
  accompaniers of peacemaking efforts on the borders,
    and in places of international conflict. 
Find the full prayer, upcoming webinars and ways to get involved at www.mennoniteusa.org/ministry/peacebuilding/learn-pray-join/cost-of-war.
The views and opinions expressed in this blog belong to the author and are not intended to represent the views of the MC USA Executive Board or staff.