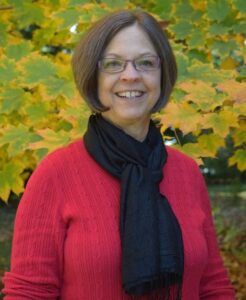 Sherill Hostetter is a retired ordained minister, HR/member care director, spiritual director, coach and consultant. After serving in Nigeria, Swaziland and Pennsylvania, she now resides in Harrisonburg, Virginia, and is a member of Community Mennonite Church. She continues to give spiritual direction part-time and volunteers with Bridge of Hope. She is author of the book "Wild Ride: A Journey of Transformation." https://wildridebook.com
 _______________________________________
For many of us, we grew up believing that we will continue to trust God, no matter the circumstance. That was not my reality. When a service assignment brought trauma and a sense of failure, I found my own faith beginning to unravel. My God image and self-image crumbled.
Nothing shapes our beliefs, actions and behaviors more than our image of God and the image we have of ourselves. Some life experiences leave us with doubts, questions, laments and fears. These experiences lead to a season of wrestling with God. My spiritual journey led me to process my childhood experience of living with a mentally ill mother, my struggle to be good enough, my trauma in overseas missions and my wrestling to make sense of it all in light of my faith. I opened myself to new perspectives and found the courage to risk trusting God and myself again.
Many people think about spiritual growth as additional learning. However, sometimes subtraction is necessary. Part of spiritual development is questioning the assumptions we have made about God, our embedded theology and our childhood images of God. The process develops from knowing, to unknowing, to knowing with a new perspective. When we feel like we are losing our faith, we may be on the verge of rediscovering God in ways we've not previously known. Our new image of God frees us to discover more of our mysterious God. And in the process, we are transformed.
We are all living with uncertainty due to the pandemic, mass shootings, the crisis in Ukraine, climate change and personal circumstances. How do we remain hopeful when we don't see God responding to our prayers of lament and cries for intervention? Through being a spiritual director over the past 21 years, I have walked with many people in seasons in which they have struggled with a sense of abandonment by God.
Some question their beliefs about God but also fear that questioning any of their beliefs may lead to losing faith in God.
During the pandemic, I sensed an inner nudging to vulnerably write and publish my own spiritual and personal journey in "Wild Ride: A Journey of Transformation." I took to heart Sara Wenger Shenk's challenge, in her book, "Tongue-Tied: Learning the Lost Art of Talking about Faith," of talking about our faith journeys in free and honest language, naming our grief and disappointments, failures and heartache, and reflecting on how these have impacted our faith. I long for all of us to be more vulnerable and authentic in speaking about our spiritual and personal journeys.
I have learned the wisdom of embracing mystery over the need for certainty. This keeps me from becoming dogmatic and hardhearted. I have found freedom in letting go of always demanding surety. Rather, I am learning to live with some unanswered questions while trusting our mysterious God more fully. God can be found in our uncertainties, and comfort can be experienced in our anguish and questions.
---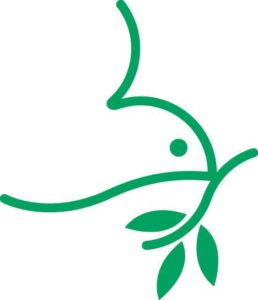 Learn more about the Mennonite Spiritual Directors Network at mennosdn.org.
You can find links to the Spiritual Directors Network website and other congregational and ministerial resources on MC USA's Church Vitality webpage: https://www.mennoniteusa.org/ministry/church-vitality/
The views and opinions expressed in this blog belong to the author and are not intended to represent the views of the MC USA Executive Board or staff.