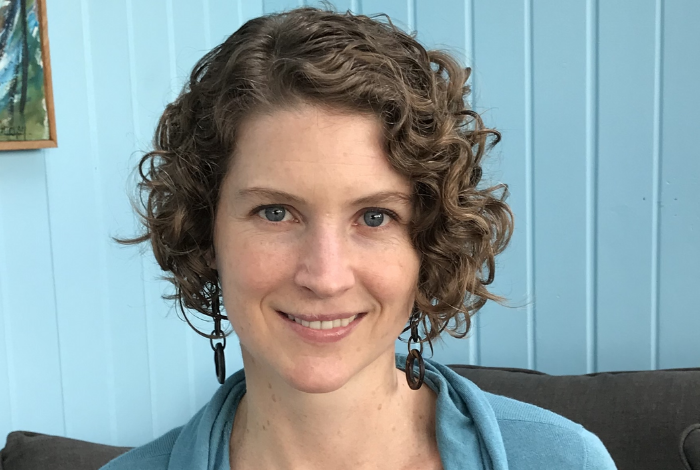 Katie Graber is an ethnomusicologist who studies race and ethnicity in a variety of contexts, including Mennonite music, American music and European opera. She teaches classes on Western music history and world music at the Ohio State University, and she leads singing at her church in Columbus, Ohio. She co-directs the Anabaptist Worship Network and chaired the Intercultural Worship committee for the Voices Together project.
---
In a Lent planning webinar hosted by Anabaptist Worship Network, participants highlighted songs and worship resources from MennoMedia's Leader magazine, Voices Together, Hymnal: A Worship Book, and the free online database of Anabaptist worship materials, Together in Worship. If you were unable to join, you may participate through the summary and recording provided here:

Leader magazine
Joanna Harader, pastor of Peace Mennonite Church in Lawrence, Kansas, and author of numerous worship resources, introduced the Lent materials in Leader magazine. Harader was a member of the Western District Conference team that wrote and compiled this season's resources. The theme is based on lectionary readings, especially the idea of "God's way" expressed in Isaiah 55:8 when God says, "For my thoughts are not your thoughts, neither are your ways my ways."
Harader noted that her congregation does not typically use every resource presented in Leader, and she would not expect every item to be useful to every congregation. Instead, communities may gather ideas from the Leader collection and use individual elements as they fit.
Harader gave an overview of the Leader materials, which include ideas and examples for worship tables and rituals, visual art, sermon starters, spoken worship resources and song ideas from Voices Together, Hymnal: A Worship Book and others available through a Christian Copyright Licensing International (CCLI) license.
Voices Together
Anneli Loepp Thiessen, co-director of Anabaptist Worship Network and Voices Together committee member, introduced several Lenten and Easter worship resources from Voices Together, including prayers, readings and poetry. 
Rashard Allen, director of music and worship at Neffsville Mennonite Church and member of the Anabaptist Worship Network Projects Team, introduced Lenten songs in Voices Together. He noted that a webinar on Easter materials is available from last year. For this webinar, Allen focused on the Lenten season, introducing songs, including:
Voices Together, #153, "Perdón, Señor," a call-response song by Jorge Lockward, with a Spanish response that is easy to learn for people who don't speak Spanish.

Voices Together, #154, "What Can I Leave Behind," a text by Adam Tice that can bring new meaning to the practice of giving something up for Lent.

Voices Together, #493, "All the Room was Hushed and Still," a contemporary song about foot washing and the night in the upper room.
Watch the webinar to hear Allen sing and play recordings of these and several additional songs. He said these songs fall under the categories of confession and reconciliation, which acknowledges that all is not right with us, and lament, which recognizes that all is not right in the world. Lent is a time to explore these ideas.
Together in Worship
Carol Penner, director and assistant professor of Theological Studies at Conrad Grebel  University College and member of the Together in Worship leadership team, assured listeners that they can write their own resources or use other resources, even a whole service that someone else crafted and wrote. She said, "You have the wisdom to know what you need … and to lead well!" 
Penner, who writes worship resources (many available on Together in Worship, Voices Together and her website Leading in Worship) explained that all resources on the Together in Worship website are freely available to use in worship (see permissions information here). She described how to find resources on Together in Worship in multiple ways:
Browse filters under the "Explore All Resources" button.

Find Lenten materials under the large purple "Lent Resources: A Curated Collection" image. (This image changes based on the time of year.)

Use the search bar for keyword or scripture searches.
In these ways, you can find past Leader Magazine contents, whole services and individual components, including songs, children's stories, prayers and more. She also gave ideas for using readings creatively, such as varying the volume for different effects or reading over a congregation's humming.