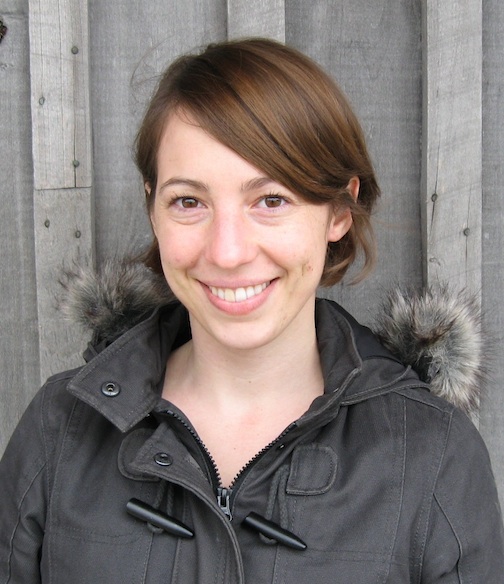 Janie Beck Kreider is director of Communications for Mennonite Church USA.
Years ago, I encountered the book,  "All About Love: New Visions" by bell hooks. I remember being struck as I read the following passages:
"When we understand love as the will to nurture our own and another's spiritual growth, it becomes clear that we cannot claim to love if we are hurtful and abusive."
"The word 'love' is most often defined as a noun, yet all the more astute theorists of love acknowledge that we would all love better if we used it as a verb."
Up to that point I hadn't even realized how shallow my conceptions of love actually were, and how deeply I had absorbed cheap notions of love as little more than a grand feeling. I was transported back to my first experiences of romantic love that were full of emotion and good intention, but lacked the active care, healthy boundaries and respect for personhood that love requires and that I needed. In that moment, bell hooks named for me a key element of love that had been lacking, that makes love real: action.
Her clear, simple words triggered a significant shift in the way I thought about what it means to truly be loved and how to show true love to others.
As Christians, we believe that God is Love, and that we are called to participate in the Love that God has for the world – the same Love that was revealed in the life, death and resurrection of Jesus. In Christ, we see that Love is something lived, Love is active in the world, Love is a verb.
I think hooks' words resonated so deeply with me because I already knew them to be true. She was voicing something our churches proclaim and enact when they're at their best. Jesus' life and teachings are permeated with this message.
In Jesus, the incarnate action of the Holy Spirit, Love is made flesh. We become his disciples when we accept and embody that same Love, sharing it freely with the world around us.
"Let us love not in word or speech, but in truth and action." (1 John 3:18)
The Love is a Verb storytelling project will explore the idea of love in action. Through it, we'll highlight stories of individuals, families, congregations, communities and agencies across Mennonite Church USA who are living out the transformative love of Christ all around them – through service, mission, and witness, in relationship with one another and with God.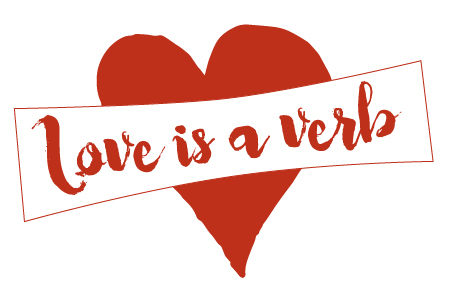 You can participate by suggesting an idea for a feature story, contributing your own reflections in a blog, submitting a Service Snapshot of your congregation in action, or sharing your own definition of love for our "Love is…." memes.
Through #MennoLove we'll celebrate the diverse ways we Mennonites participate in the love of God in and around us. It will challenge our Valentine's Day notions of cheap and chintzy love and call us to the holy, gritty work of loving God, ourselves and our neighbors. Our biennial convention in Orlando in the summer of 2017 will be the culmination of the project, carrying the same theme: Love is a Verb.