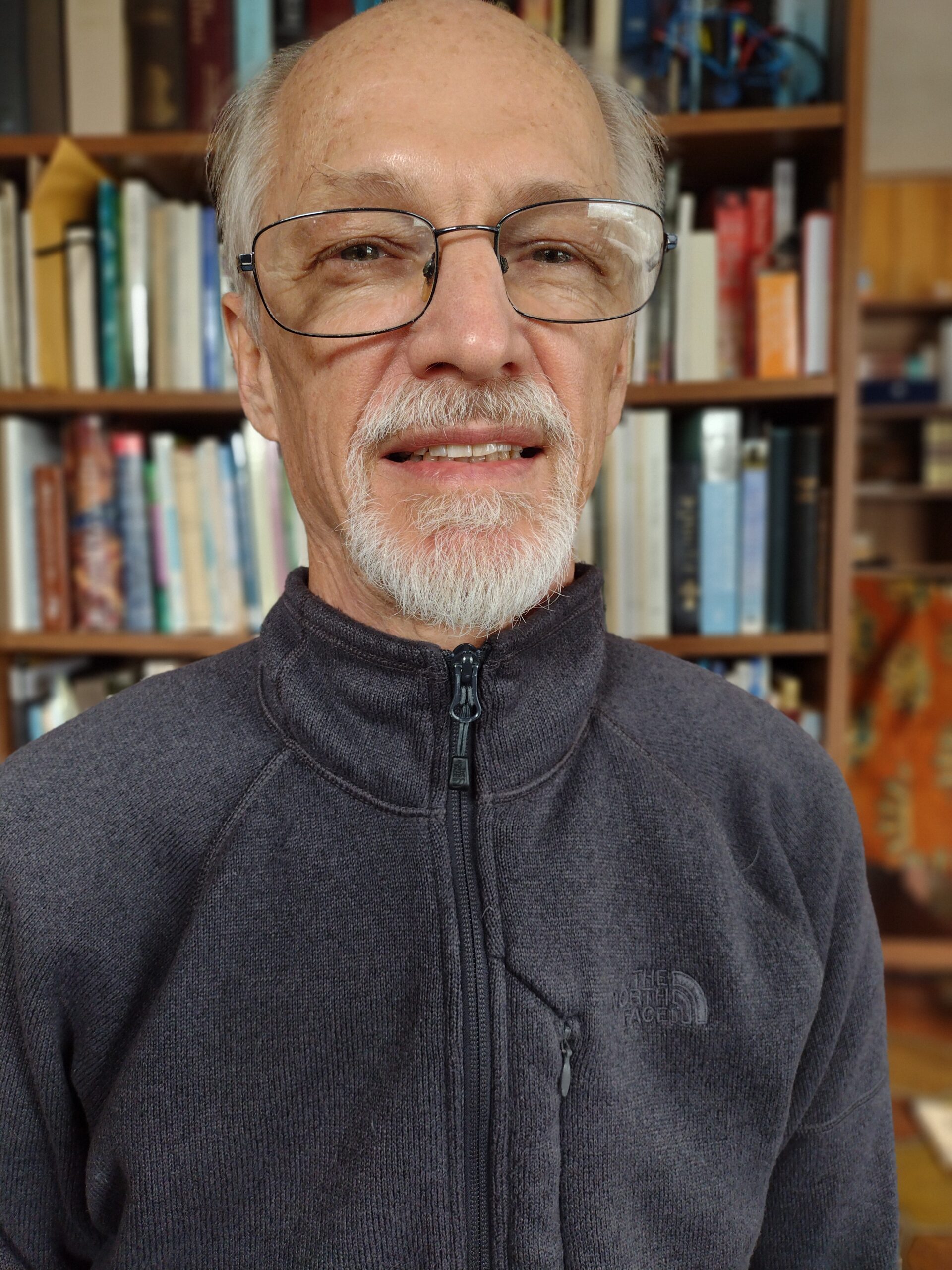 Rod Hollinger-Janzen is the administrative assistant for the church vitality department of Mennonite Church USA. He is a member of Waterford Mennonite Church in Goshen, Indiana, and participates in the Poor People's Campaign Coordinating Committee as a member in Indiana.
_______________________
For me, as an Anabaptist Christian, an important part of following Jesus today is participating in the Poor People's Campaign.
The Jesus I read about in the Gospels listened to and cared for marginalized and poor persons in the communities he visited.  He paid more attention to women, the poor and the blind, than to the powerful.  Jesus healed ostracized lepers and fed hungry crowds.  He revolted against temple moneychangers, who exploited ordinary worshippers.  He freely cared for people outside the parameters of the Jewish nation, such as the centurion's servant, the Gerasene demoniac and the Syro-Phoenician woman.  He affirmed Zacchaeus' efforts to make restitution to the poor and those he had defrauded as "salvation." Jesus took his place in the line of Jewish prophets and identified himself as one of them, quoting Isaiah 61: "The Spirit of the Lord is upon me, because he has anointed me to bring good news to the poor.  He has sent me to proclaim release to the captives and recovery of sight to the blind, to let the oppressed go free, to proclaim the year of the Lord's favor" (Luke 4:18-19, NRSV).
As I follow this Jesus, I feel called to participate with him in breaking down systems of oppression and creating new solidarities, as he did through actions that often cast aside cultural norms in favor of solidarity with suffering people.  His love for all people gave him great freedom from cultural "acceptability" and freedom to affirm the inherent worth and dignity of everyone he met.  More and more, I also desire that kind of love, that kind of freedom, for myself.  I want to express it in concrete ways in my life.
The Anabaptist movement of which I'm a part, through Mennonite Church USA, was born in Europe, out of the crucible of the Peasant's War.  This war was fought as a protest against exploitive labor practices of feudal landlords.  This Peasants' Revolt was brutally quashed.  The failure of violence to solve the problems of the poor caused budding Anabaptist leaders to promote the creation of communities of solidarity — the Anabaptist movement — in which people shared their goods with each other, renounced violence and separated themselves from state systems of oppression.  Anabaptists paid close attention to Jesus' deeds and words and insisted on following in his footsteps. 
They analyzed the economic systems at work in their world and determined to find a better way, a way through which all peoples' needs could be met.
These are some of the reasons why I have been drawn to the Poor People's Campaign. Today, led by Rev. Dr. William Barber II and Rev. Dr. Liz Theoharis, the Poor People's Campaign follows the spirit and analysis of Rev. Martin Luther King Jr. in identifying and combatting the "evil triplets" of systemic racism, poverty and the war economy, along with attendant ecological devastation and the false moral narrative of religious nationalism.  These evils are intertwined and complex, and they work together to undermine fullness of life for many people in the United States.  There are 140 million poor and low-wealth people in the U.S.A., most of whom are one health emergency away from financial disaster.[1]
These people represent over 40% of the total U.S. population. This points to the monumental failure of American policy to care for the most vulnerable among us.  There is not a single county in the U.S.A.  where someone who is working at a job that pays federal minimum wage ($7.25 per hour) can pay for both adequate housing and food for two people, never mind other essentials such as health insurance or transportation.[2]     These impossible difficulties in poor peoples' lives are not inevitable; they are the result of choices made by policy makers to favor wealthy and influential corporations over the needs of ordinary people.  This is happening in the wealthiest country the world has ever known.  The problem is not a lack of resources but the distribution of the immense resources of this nation.  The poor are being exploited and used to increase the wealth of a very few individuals, families and companies.  During the COVID-19 pandemic, American billionaires' wealth rose by $2 trillion,  while Congress was unable to pass a $15 per hour minimum wage to help low-wage "essential" workers.[3]  We can and must do better.
The national Poor People's Campaign is preparing a Mass Poor People's and Low-Wage Workers' Assembly and Moral March on Washington and to the Polls, on Saturday, June 18.  The Poor People's Campaign is reaching out to Mennonite Church USA members and congregations to invite strong participation in this event.  Join us, as we shift the direction of our nation towards equal protection under the law, for love, truth and justice!  Join us, as we rise up and demand that everybody be given the right to living wages, health, housing, voting, clean air and water, education, and peace!  Join us, as we proclaim that everybody has the right to live and thrive in our society!
Register to participate in this generational event for justice in our country, by clicking on this link:  https://www.poorpeoplescampaign.org/june18/.
Contact your state Poor People's Campaign leaders by emailing:  [nameofstate]@poorpeoplescampaign.org ; (example:  Indiana@poorpeoplescampaign.org ).
Join us, and mobilize your community to participate in this massive gathering for justice on June 18!
---
[1] https://www.poorpeoplescampaign.org/about/our-demands/
[2] https://www.poorpeoplescampaign.org/about/our-demands/
[3] https://americansfortaxfairness.org/issue/u-s-billionaires-wealth-surged-70-2-1-trillion-pandemic-now-worth-combined-5-trillion/

Mennonite Church USA encourages you and your congregation to participate in the Cost of Poverty: Learn, Pray, Join initiative as one way to
learn more about
the topic of poverty from theological and practical perspectives, as well as learn how to get involved.
Find ways to get involved at mennoniteusa.org/ministry/peacebuilding/learn-pray-join/cost-of-poverty/.
The views and opinions expressed in this blog belong to the author and are not intended to represent the views of the MC USA Executive Board or staff.