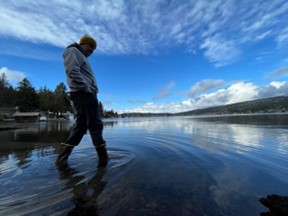 Eric Massanari serves as the executive conference minister for the Pacific Northwest Mennonite Conference of Mennonite Church USA. He is also a trained spiritual director and is currently serving as the board chairperson for Spiritual Directors International (SDI). Eric lives in Bellingham, Washington, with his wife, Yolanda Kauffman, and he actively participates in the Seattle (Washington) Mennonite Church and Community of Hope, Bellingham, Washington, congregations.
 _______________________________________
"The heavens are telling the glory of God, the [skies] proclaim [God's] handiwork.
Day to day pours forth speech, and night to night declares knowledge.
There is no speech, nor are there words; their voice is not heard;
yet their voice goes out through all the earth and their words to the end of the world."
— Psalm 19:1-4 (NRSV)
"Silence is the pause in me
when I am near to God."
— Arvo Pärt, composer
Imagine a great symphony without spaces between the notes. Imagine conversation with a beloved friend without pauses between the words. Imagine making your way through an incessant wall of noise without distinction between voices and sounds. It would be disorienting and overwhelming to say the least!
Silence is not just the absence of sound; it is the spacious and steady current beneath all we say and do.
All words we speak arise from silence, then return to it. All musical notes emerge from silence and fall back into it. Silence is always there, waiting beneath the sounds, the noise, the busyness and the excesses of our daily living. Silence is the deep water beneath the storm-tossed waves on the surface of our lives.
The 17th century mathematician and philosopher Blaise Pascal once observed, "All of humanity's problems stem from man's inability to sit quietly in a room alone." There's plenty of hyperbole in that statement, to be sure, however, there is truth, as well. We can grow accustomed, even addicted, to the noisy distractions of our living. We need some degree of spaciousness to more deeply and more prayerfully listen to the truth of our lives and to the God who is present in and through it all.
A more contemporary teacher of prayer and contemplative practice, Thomas Keating, put it simply: "Silence is God's first language; everything else is poor translation."
Most of us have our particular tendencies toward filling space and time with our words, tasks and general busyness. There is a "noisiness" to our daily routine if we are not careful. It takes a certain amount of intention to allow space for silence to be present, space for a deeper listening and a more prayerful attentiveness to the ways in which God is already present and at work in our lives and in the lives of others.
It might take only the span of a few quiet breaths … a pause when we awaken in the morning and consider the gift of the new day … a moment of quiet waiting after someone has shared something tender with us … a moment to consider the beauty of a beloved's face … for us to encounter the God who is about to do a new thing with great love.
---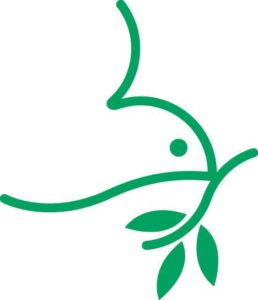 Learn more about the Mennonite Spiritual Directors Network at mennosdn.org.
You can find links to the Spiritual Directors Network website and other congregational and ministerial resources on MC USA's Church Vitality webpage: https://www.mennoniteusa.org/ministry/church-vitality/
The views and opinions expressed in this blog belong to the author and are not intended to represent the views of the MC USA Executive Board or staff.
Interested in submitting a blog for Menno Snapshots? Please see our blog guidelines here.