This blog is part of our Special Session of the Delegate Assembly Open Call for Blogs series, which will run throughout May. This blog is the opinion of the author and does not necessarily reflect the views of the Mennonite Church USA Executive Board or the resolution writers. Readers are encouraged to consult other resources related to the Special Delegate Assembly, engage the writers of the resolutions and discern within their own context.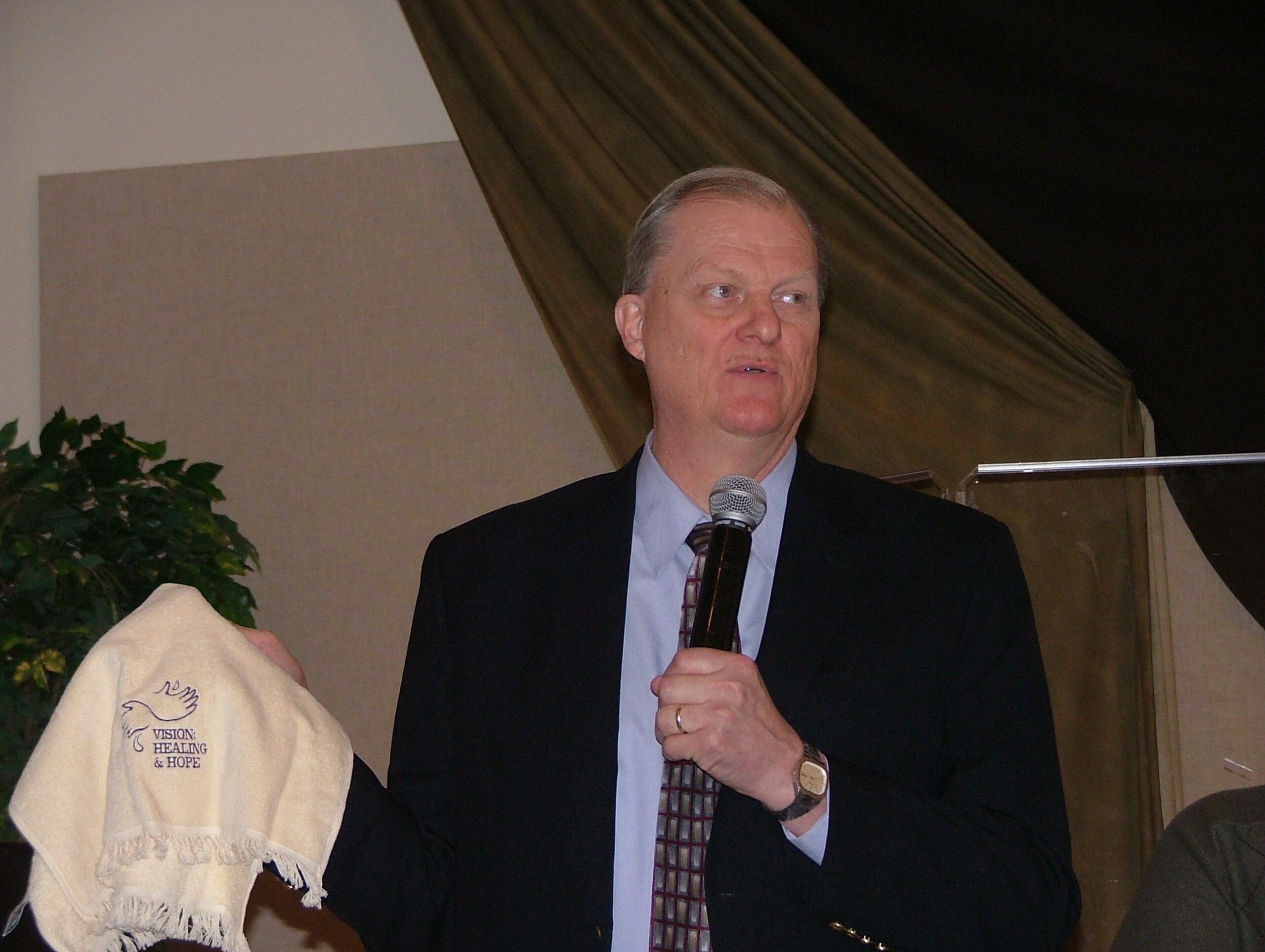 John L. Rush is retired after pastoring for 16 years, doing prison chaplaincy and founding halfway houses for men and women for over 30 years, including New Person Ministries. He is currently an elder at Zion Mennonite Church, east of Birdsboro, Pennsylvania. John gratefully graduated from Eastern Mennonite College & Eastern Mennonite Seminary, after attending Christopher Dock and Quakertown Christian Schools. He just endorsed a new book of testimonies of successes titled "Get Out & Stay Out" by David Lewis, chair of Yokefellowship Prison Ministry.
______________________________________
"All we like sheep have gone astray," former sex offenders not excluded (Isaiah 53:6, NRSV). Having been active in prison ministries for over 50 years, I took a special interest in the current "For Justice Resolution, which is related to justice in the U.S. criminal legal system. I affirm the many points made, while, at the same time, acknowledging that it is missing some balance. The resolution makes no mention of what the Apostle Paul writes about in Romans 13, regarding the need in society for punishment of evil, along with reward for the good. My experience indicates that most inmates can be reasoned with, but they often get treated very coldly. Their keepers are trained to be poised in readiness for a violent outbreak by any of the very few so inclined. Many good-hearted ministry folks, both employed and volunteering, also feel this treatment.
Part of our Lord's commission is that we go, making disciples for God with the Spirit. This includes offering this invitation to even the "least of these." This includes those who have caused all types of harm through criminal activity. One change in recent years is how harsh the church has become toward former sex offenders who have repented of their sin and seek inclusion in the body of Christ but who are often intentionally sent away. Safety matters, to some degree of course, but it should never become an excuse for slamming the door in the face of anyone seeking active fellowship in Christ's body. Ezekiel 33:11 (NRSV) says, "I have no pleasure in the death of the wicked, but that the wicked turn from their ways and live." The next verse, on the other hand, expresses what happens when a good person, even a Mennonite, turns toward the ways of sin. The New Testament lists many such sins. Our offer of good news through the gospel says the same.
Jesus asked the lame man if he wanted to walk. A very rewarding aspect of prison ministry and aftercare  is assisting those who ask for help, healing, restoration or a new way of better living. I have needed to remind myself that, when Jesus healed 10 lepers, only a small percent took the time to return thanks. Remember that?
The good news is that there are many great resources available to encourage and lift up the fallen and downhearted.
Let's keep the welcome mat visible. Let's be aware that hurdles made by our blind spots may be keeping seekers from feeling that they are welcome to knock on our doors. Our Lord still stands at the door and knocks, but out of fear instead of love, we may use safety as an excuse for keeping disengaged.
The resolution being presented to the Mennonite Church USA delegate body states at the beginning of the second paragraph, "The U.S. criminal legal system, at its core, promotes violence and punishment, not reconciliation and peace." In situations where forceful restraint might be necessary, custody and control must go along with care. I call it the three Cs of the system. The sad reality is that when the first two Cs predominate, the third is often lost in the shuffle. Where good chaplains who are worth their salt and quality treatment department personnel exist, prison supervision can maintain a more wholesome balance of the three Cs.
In Pennsylvania, we are blessed to have Ulli Klemm, who happens to be an ordained Mennonite, as our head of chaplaincy. Also the executive director of Yokefellowship Prison Ministry is Carl Geissinger, who has  been a Mennonite  pastor many years. These two lead with integrity and influence many for good and God. For decades, Mennonite churches in my state have started agencies and halfway houses for men and women, and now, they faithfully serve thousands of incarcerated and formerly incarcerated people and their families in need. Having participated in these programs since 1965, I, with many others, have been occupying until the Lord comes. We can still hear Jesus saying, "If you love me, you will keep my commandments" (John 14:15, ESV).
---

View resources for the Delegate Assembly, including the resolutions, webinars, a prayer guide, and registration link, here.
---
The views and opinions expressed in this blog belong to the author and are not intended to represent the views of the MC USA Executive Board or staff.