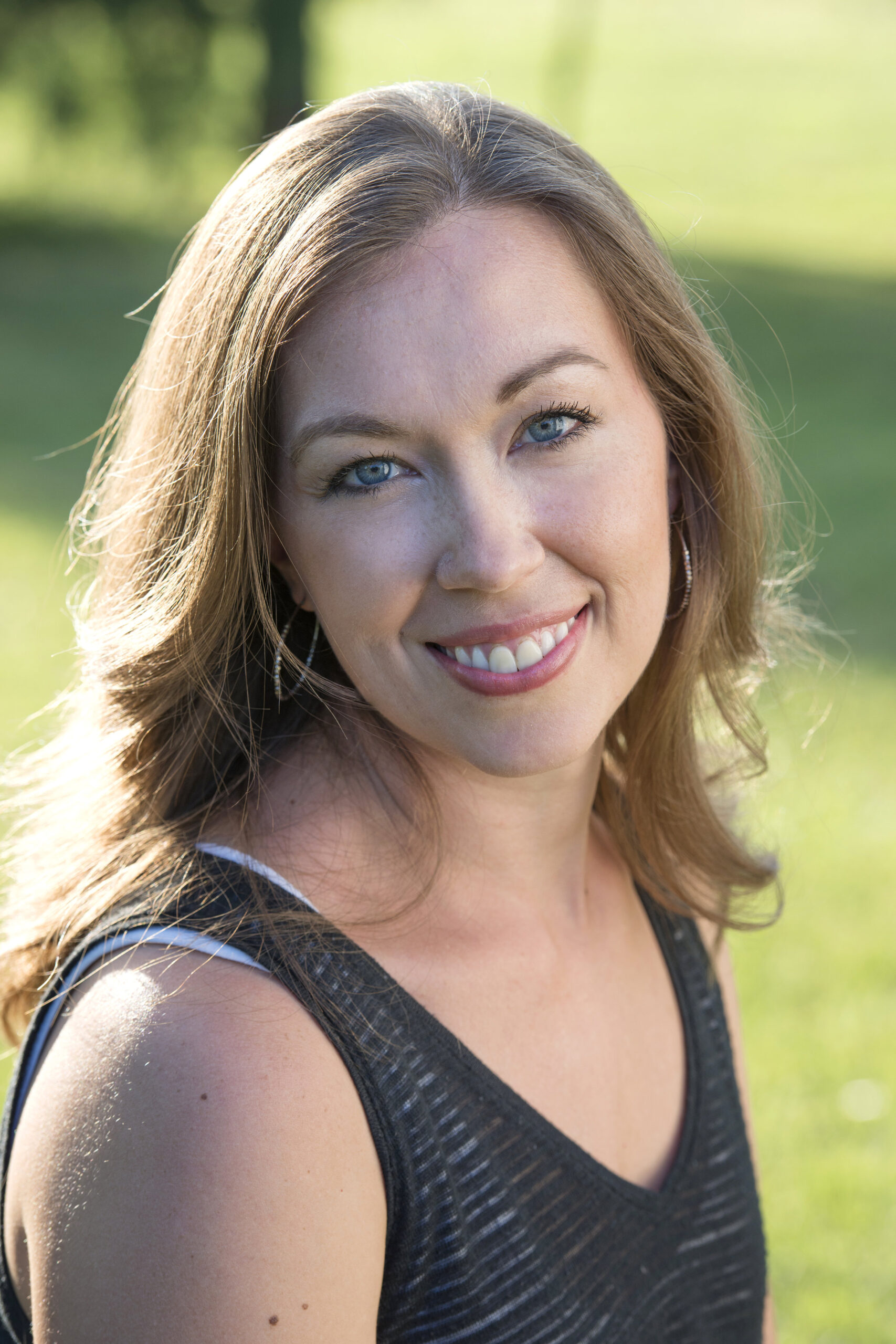 Talashia Keim Yoder is a pastor at College Mennonite Church in Goshen, Indiana, and lives in Goshen with her husband, Daniel, and their two children. She is passionate about exploring faith at home and in other intergenerational settings. Talashia is also the theater director at Bethany Christian Schools and the writer behind "This is the Story" (godsstorygodssong.com) and Building Faith (buildingfaithfamily.com). Talashia is the author of Advent At Home 2022.
_________________________________________________________
"There's a new world coming,
it's already here,
there's a new world on its way.
There's a new world coming,
it's already here,
let's begin to live that way."
— Bryan Moyer Suderman
I love this song all year round, and I find it especially helpful during Advent. I remember explaining during children's time one Advent that this is the time of year when we get ready for Jesus to be born. A child, rightly confused, told me, "That makes no sense. Jesus was born 2000 years ago." Yup. Advent is an opportunity to practice the "now, not yet" that we live in as followers of Jesus! In other words, we are people of the in-between, living in two realities — the restoration Jesus brought and the world in need of restoration. This year's theme for Advent At Home, chosen by a fantastic team of writers from MennoMedia's Leader magazine, invites us into that restoration work.
Restoration is a process. It takes time, creativity and collaboration.
Restoration is a way that we participate with our Creator in the continuous restoration that we see throughout the story of God's people.
In this year's Advent At Home resource, we suggest that each household choose a restoration project to work on throughout Advent. Take a look around — what needs to be restored? Maybe there's a piece of furniture that needs refinished. Perhaps there are relationships that drifted apart over the last couple of years, and you want to take some steps to restore them. The pile of clothes that need mending might become a weekly spiritual practice of restoration. The closet that feels like an overwhelming mess might be begging for a four-week restoration process. Work on your project daily, weekly or periodically over the course of Advent, bringing it to "completion" by Christmas. I put the word "completion" in quotes, because even when a project is finished, it's never really done. Furniture will again one day need repairs, relationships are constant, clothing rips again and closets need attention to stay tidy. These restoration projects, like the one God is doing in this world, are now and not yet.
As a pastor, parent and human, I am delighted any time I come across a concept that is this active! We're all aware that children need to wiggle and tend to learn best when the learning is hands-on. But grown-ups aren't typically much different! We all grow through experience. New understanding goes to our core when we sense it rather than just think it. Time and again, I watch the grown-ups of my congregation enter hands-on rituals with both reverence and glee.
Like the child told me during children's time, the concept of Advent makes no sense when we just think about it. But when we put it on its feet, it can lead us into a fuller understanding of God's continuing work in this world. In this year's Advent At Home resource, we are all invited to step out of our heads for a bit to experience the "now, not yet" of Advent.
The views and opinions expressed in this blog belong to the author and are not intended to represent the views of the MC USA Executive Board or staff.
Interested in submitting a blog for Menno Snapshots? Please see our blog guidelines here.