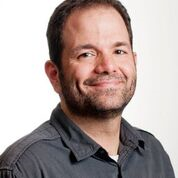 Jason Boon is coordinating minster of the Peace and Justice Support Network, a ministry of Mennonite Mission Network.
People and congregations who have used the "Returning Veterans, Returning Hope" Curriculum are asking, What do we do now?
While there isn't a pattern or program to follow, here are some ideas on how your church can continue to learn more about the spiritual wounds of war and begin to take action.
A common refrain in STAR Training is, "You make the path by walking." It's a new time for the church in understanding the spiritual impact of violence on veterans. What we do with this understanding is still evolving. There's no one "right" destination.
We're all on this journey — Mennonites and Veterans alike — and believe God will order our steps. We just have to be willing to take those steps, one at a time, as they appear.
What's your next step?