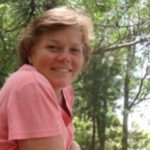 This is the fourth post in a series highlighting churches across Mennonite Church USA who were awarded the Peace and Justice Support Network's Spread the Peace grant for 2015. The PJSN is a partnership of Mennonite Mission Network and Mennonite Church USA. Each of these congregations is working in different ways to spread peace in its community.
Donna Minter is a licensed psychologist married to Bruce Brunner. She has three amazing adult stepdaughters, two fine sons-in-law and a 15-month-old granddaughter, Harper. She is a vigorous member of Faith Mennonite Church, Minneapolis, Minnesota, and loves life in the Twin Cities.
When you decide to follow Jesus, don't be surprised if life becomes an adventure born out of an amazing dream. Thanks to the Spread the Peace Grant by the Peace and Justice Support Network of Mennonite Church USA, our Peacebuilding in the Neighborhood Project dream is becoming reality – words becoming flesh and dwelling among us.
Faith Mennonite Church has been the "garden to grow" Minnesota Peacebuilding Leadership Institute (aka "Peacebuilding) in our neighborhood.
And we are trusting the Holy Spirit to invade the wider community for good, in real and surprising ways.
To be quite honest, it was supposed to have been a one-shot deal – a single 4½-day STAR Training in Minneapolis in June 2010. I'd taken the Strategies for Trauma Awareness and Resilience (STAR) Training  for continuing professional education credit at the Center for Justice and Peacebuilding (CJP) at Eastern Mennonite University in Harrisonburg, Virginia, and I wanted to share it. STAR was developed at CJP at the request of Church World Service following the 9/11 tragedy. From a 2 million dollar development grant, STAR now has a 14-year national and international reputation of success.
As a pediatric neuropsychologist and forensic psychologist, I took STAR to expand my skill set to address trauma with clients. Upon returning home, I simply wanted to share STAR with others in Minnesota.
From my work, I knew that when people experience psychological trauma, they've had their peace stolen from them and they want to build peace back into their lives.STAR teaches practical productive tools to transform psychological trauma into nonviolent power.
STAR not only unpacks individual, community, historical, institutional, human-caused and natural disaster traumas, STAR integrates brain-behavior relationships (neurobiology and psychology), restorative justice, nonviolent conflict transformation and spirituality that is accessible to laypersons as well as professionals. From its inception STAR was developed with a multi-cultural, multi-faith perspective. Everyone has a place at this table. STAR teaches best bio-psycho-social practices in trauma-informed, resilience-oriented and restorative-focused care.
I had no plans for STAR to take over my professional life. But as Jeremiah 29: 11 tells us, "For I know the plans I have for you," declares the LORD, "plans to prosper you and not to harm you, plans to give you hope and a future."
In February 2013 Peacebuilding became a 501(c)3 nonprofit organization to raise money for scholarship assistance, so that anyone, regardless of their financial situation, can attend Peacebuilding's trainings.
Peacebuilding's trainings provide professional continuing education to mental health professionals, nurses, teachers, attorneys and eventually we hope, to law enforcement officers and first responders.
Since 2010, Peacebuilding has trained over 600 people at the 4½-day STAR Training, the single day STAR-Lite Training (Learning strategies for trauma awareness and resilience in a single day) and Restorative Justice 101: Training for practice in everyday life. The STAR-Lite Training is for those curious about STAR but who don't have 4½ days for the full STAR Training. The RJ101 Training is for those wanting to delve deeply into restorative justice philosophies, principles and practices to discover how to apply them beyond the traditional understanding within the criminal justice system. Both STAR-Lite and RJ101 serve as a "taste test" with some trainees later investing their time in the full STAR Training.
From 2010-2015, we rented space at local universities for these trainings.
In fall 2015, with the support of Faith Mennonite Church (FMC), we decided to bring STAR-Lite and RJ101 Trainings directly to our neighborhood by offering both trainings in the church fellowship hall.
The FMC neighborhood is multi-culturally diverse with a mix Native Americans, African Americans, East and West Africans, Latinos/as, Asians, and European Americans. Many of these communities have had their peace stolen from them by various types of traumatic events – historical trauma, cultural trauma, secondary trauma, institutional trauma or dignity violations.
The Spread the Peace Grant award allows us to offer these single-day trainings to our closest neighbors, the surrounding community and anybody else from anywhere who wish to attend at a very affordable cost.
Additionally $250 of the grant award purchased the documentary Beyond the Divide, which demonstrates reconciliation between peace advocates and Vietnam Veterans in Missoula, Montana. We successfully screened this film at our free monthly Peacebuilding Film Series that is held at our local Birchwood Café, just blocks from the church.
A quote we share at STAR-Lite is from Rev. Dr. Martin Luther King, Jr. says it well: "Faith is taking the next step even if you don't see the whole staircase."
Faith Mennonite is grateful for the support of the Spread the Peace Grant so we can take steps to teach Peacebuilding in our neighborhood to rebuild peace in their lives and transform their trauma into nonviolent power.