This post is part of Mennonite Church USA's #BeTransformed series.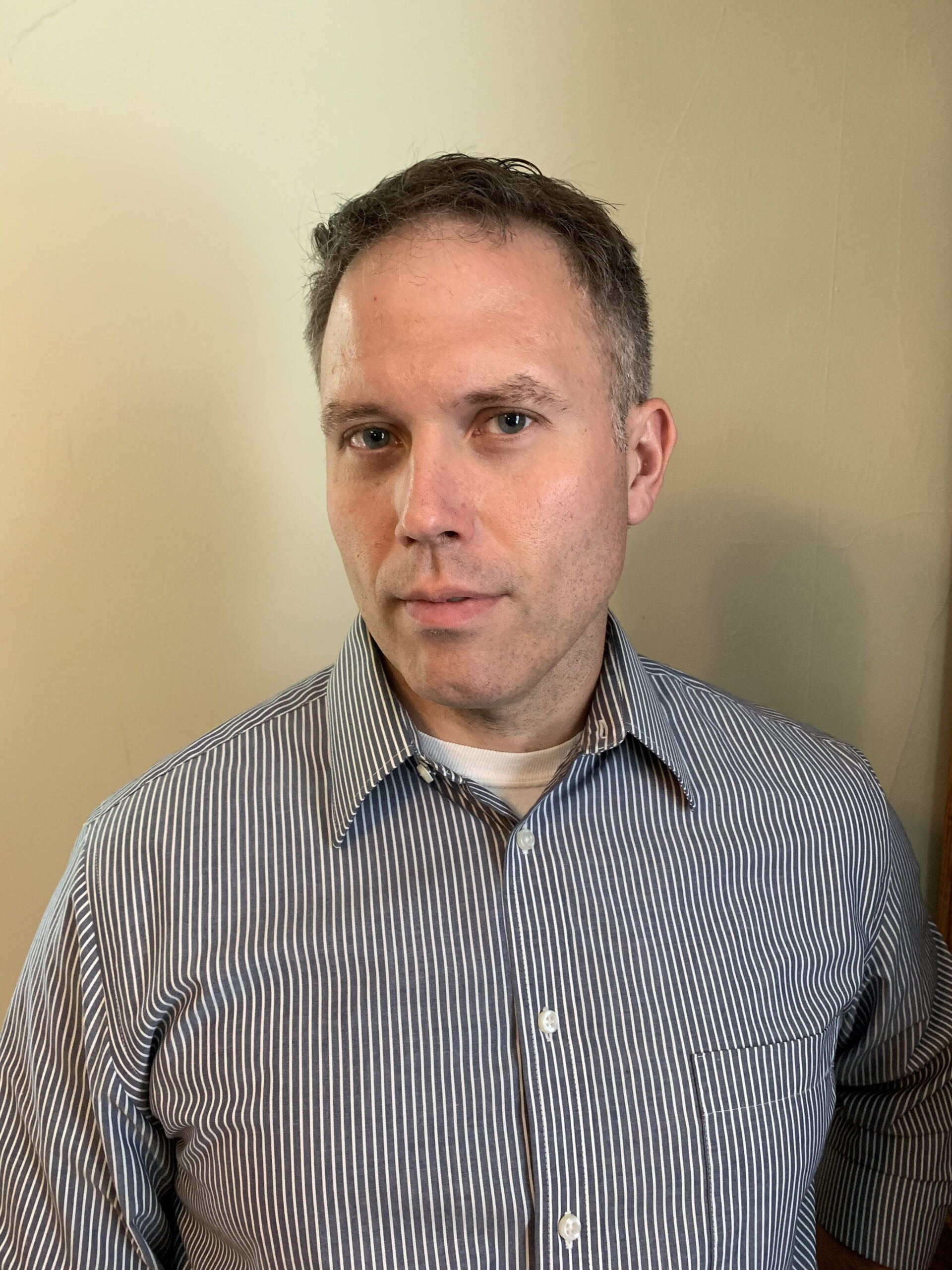 Kevin Gasser is the pastor of Staunton Mennonite Church in Staunton, Virginia. He is currently studying comparative theological ethics at Georgetown University, where he researches nonviolent movements within various religious traditions. Kevin lives with his wife, Sonya, and their two children, Paxton and Hadley.
______________________________________________
I often find myself transformed through my interactions with people who see the world differently. More times than not, those transformations are for the better, bringing me to a clearer understanding of not only the beliefs of others, but also my own convictions.
I usually try to seek out my friend Mohamed anytime I am in the Northern Virginia area. Mohamed was born, raised and educated in Morocco. Because of his background, Mohamed brings fresh and significant insights to every conversation he has with me, an old farm boy from Ohio. I've known Mohamed for a few years, and on a recent trip to Washington, D.C., I asked Mohamed if he was interested in meeting for lunch. He suggested a falafel place along the Potomac River, and I was eager to join him there to further develop our relationship, and my palate.
Mohamed and I are both religious people, and as his name might suggest, we have some significant differences in our views of the divine. I also know that Mohamed shares my interest in learning more about the "religious other." As we sat down along the banks of the river, I asked Mohamed about his normal mealtime practices.
"We say the Basmala before a meal," Mohamed informed me, referring to the Arabic prayer that emphasizes the grace and mercy of God. He continued, "I bet you and your family hold hands and sing your prayer before you eat."
He was right. Every time we sit down to a shared meal, my wife, children and I hold hands, and we often sing. But why?
I had never given any thought to why we hold hands or the significance of singing our prayer.
I found myself casually considering Mohamed's insight over the next few days. Why do we pray the way we do? A mealtime prayer is a way to thank God for the gifts we have received. But why do we hold hands and sometimes sing? I soon realized we do this because this is how my wife's family prays before a meal. And when I asked my father-in-law about this practice, he told me that it is how my mother-in-law's family prayed. We pray in this way, in part, because that is how we have always done it.
Perhaps holding hands is symbolic of our desire for community and our connection to one another. Someone else suggested that holding hands prevents little children from digging into their meal before the prayer has concluded. I'm still not sure, but both seem like valid reasons.
I recently came across a quote that is often attributed to Augustine of Hippo, a theologian from the fourth and fifth centuries. Augustine wrote, "A prayer sung is twice said." I think that is beautiful, yet I'm not sure I really know what Augustine meant. Perhaps we sing our prayers because, in doing so, we combine praise and giving thanks into one act. I'm going to have to do some more research.
My life has been significantly transformed through interactions with people who look, think, act and live differently than I do. Not only did I learn something new about Mohamed and his culture, our interaction, over a shared meal, caused me to think more deeply about my own background, beliefs and practices. The things that I simply assume are normal, or do without question, may appear weird to someone else. My experiences with others have not only given me insight into their lives and religious practices, but they have also caused met to dig deeper and learn more about my own.
I may not always find the answers for which I look, but often, I find myself transformed through the process of searching.
The views and opinions expressed in this blog belong to the author and are not intended to represent the views of the MC USA Executive Board or staff.
---
Read more about this biennium's theme, #BeTransformed, here.