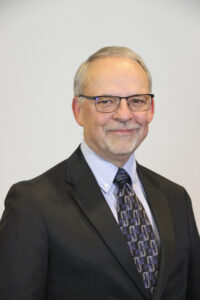 Beryl Jantzi is a former pastor and now serves as the Everence director of stewardship education. For more information on examples of financial policies and practices congregations might consider adopting, contact beryl.jantzi@everence.com.
_______________________________
January is typically a time of the year to look back and to look forward. National news programs take time to remember the highlights of the previous year, and futurist are interviewed to predict what we might expect for the year ahead.
When it comes to the church I would suggest you take time to look back and do an audit of your worship and sermon themes from  2022 and, then, with the aid of leadership teams, look ahead and consider your preaching goals for 2023.
The third Sunday of January has been identified by Mennonite Church USA as, Stewardship Sunday. There's nothing special about this particular date, but is a good way to begin the year thinking about the stewardship you want to offer your people throughout the year.
Everence has prepared a Stewardship Sunday resource to assist you in your planning. Consider checking out this year's offering, along with resource ideas from previous years. Whether you do something in January is not as important as putting stewardship in the queue. It is also important to recognize that, while teaching about stewardship may not be the most important aspect of your discipleship preaching, it is  far too important to ignore.
Below is a preview of the 2023 message, which has been prepared for your leadership team to use and adapt to your context:
Zacchaeus offers costly love to others
"It is love that motivates Zacchaeus to make his gift. He does not choose to give away half of his possessions because it's a smart financial move, or because it is expected of him, or even because it makes sense (because it doesn't). Zacchaeus responds to Jesus' gift in a radical way as an act of love and appreciation. …
"These acts of love and the display of appreciation through the giving of gifts, goes beyond percentage calculations or deciphering where one can find indirect gain. It is an act of worship. It is about moving from closed fists to open hands.
"That is the important lesson that we can learn from Zacchaeus. To let our actions and our gifts come from a place of genuine love. Granted, that love can at times be costly. It can inspire us to do things that might be seen as [illogical]. …
"After his encounter with Jesus, Zacchaeus gave in love and joy.
"How will you respond to the costly love that Jesus has offered you?"
---
To see this worship resource in its complete form click
here
.
The views and opinions expressed in this blog belong to the author and are not intended to represent the views of the MC USA Executive Board or staff.
Interested in submitting a blog for Menno Snapshots? Please see our blog guidelines here.