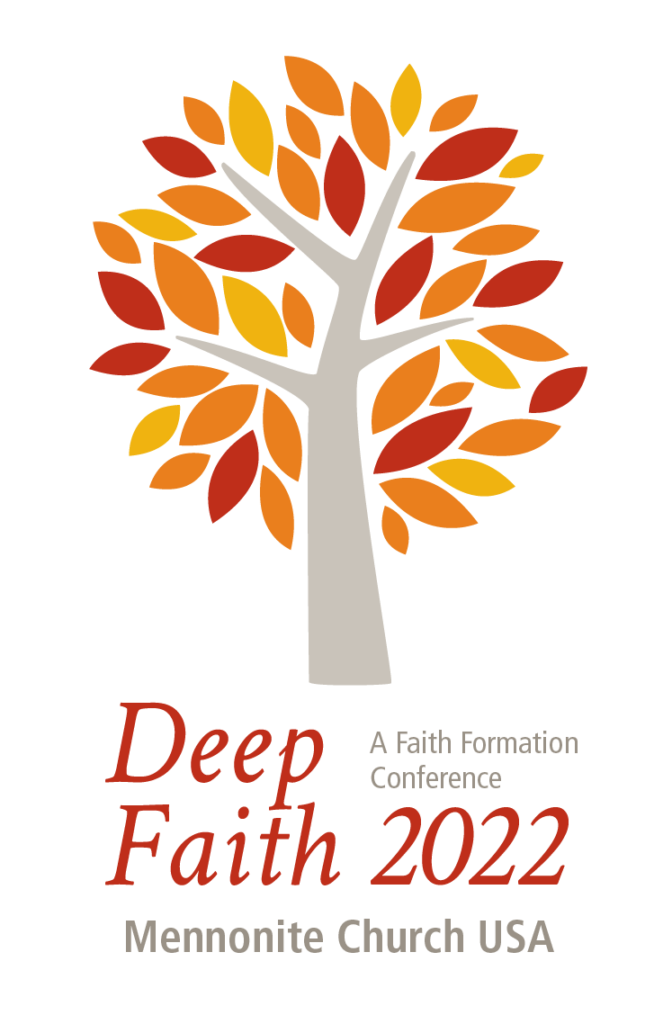 Pastors & Leaders | Deep Faith 2022 is a joint conference of Anabaptist Mennonite Biblical Seminary (AMBS) and Mennonite Church USA for faith formation leaders.
Join us February 21-24, 2022, either virtually or on the AMBS campus in Elkhart, Indiana. We begin Monday evening at 7 p.m. EST, and conclude Thursday at 12:30 p.m. EST.
Find more details, sign up for updates and register here. 
—
For many pastors and faith formation leaders, these days are a swirl of confusion and exhaustion. Even as schools and workplaces seem to be getting back into the swing of things, it's hard to know what we can expect or hope for from our congregations.
What does the church need to be in this time? What is the Spirit's call to us as we seek to be faithful pastors, youth or children's ministers, sponsors, and teachers?
Fortunately, this is not the first time God's people and their leaders have found themselves in a kind of wilderness. As we know, the Hebrew people wandered quite literally in the desert for many years. And the church, from its beginnings in the New Testament until now, in many places over many years, has faced times of great upheaval and struggle brought on by disease, war, discrimination, persecution, economic inequality and technological change. Somehow, in the midst of peril, God's work and God's people have not only survived, but thrived. And if their testimonies are to be believed, their lives and leadership have often been shaped by surprising hope.
What can we learn from leaders who were formed in the "wilderness" for the struggles we face today? During this conference, we will draw insight from the late Alan Kreider's book, "The Patient Ferment of the Early Church: The Improbable Rise of Christianity in the Roman Empire," as we seek guidance and inspiration for the challenges of our time. Each day, Eleanor Kreider, Alan's wife and partner in ministry and scholarship, will offer reflections on readings from Alan's book, followed by responses from two current church leaders. Also, each day, Tom Yoder Neufeld, a close friend of Alan and Eleanor, will lead Bible studies that draw on stories of leading in hope through difficult times. Through responses, sermons and workshops, we will learn from today's leaders what it means to lead the church with hope today.
Take heart! God is with us and will show us the way. Come join us as we hear stories of God's faithfulness in the Bible, the early church and today!
Find the details, sign up for updates and register here.
Submit a Workshop Proposal!
We'd love for conference participants to hear your story of being formed in the wilderness and leading with hope. What resources, tools or practices have strengthened your faith and leadership in wilderness times? What resources, tools or practices have been helpful to your congregation? Please consider submitting a workshop proposal on this theme. Your story can be an encouragement to your peers in ministry!
We welcome proposals that equip pastors to lead in hope or are specific to faith formation ministries, such as youth, children and intergenerational ministry, Christian Education for all ages, and spiritual practices.
Workshop proposals are due December 1.