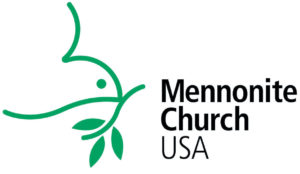 The Executive Board (EB) of Mennonite Church USA (MC USA) voted during its Jan. 22-23, 2021 meeting to hold its biennial Delegate Assembly online due to uncertainty around COVID-19 gathering restrictions. Originally scheduled to meet in person on July 6-10, 2021, in Cincinnati, Ohio, the Delegate Assembly will meet virtually on Saturday, July 10 from 1 p.m.-3:30 p.m. ET.
The online 2021 Delegate Assembly will feature a limited agenda, addressing simple and organizational resolutions. Decisions regarding church statement resolutions, such as those related to the Membership Guidelines, will be postponed until a future in-person delegate gathering.
The virtual 2021 Delegate Assembly will follow convention events, allowing onsite delegates to fully engage in MennoCon21 fellowship, worship and seminars.
In the meantime, the denomination's work to process potential church statements and resolutions will continue in accordance with the Guidelines for Developing Resolutions for Mennonite Church USA.
The Constituency Leaders Council (CLC) will review proposed resolutions during its meeting on March 12-13, 2021. Resolutions approved for distribution by the EB or the Resolutions Committee for delegate study or discernment will be posted on the MC USA website and/or printed to enable continued engagement.
"The Executive Board recognizes the important role that resolutions play in the life of the Church," said Moderator-elect Linda Dibble, "The consensus was that these matters of spiritual discernment are best addressed when we can converse, pray and discern in community in person. It is our hope that we can plan to gather soon."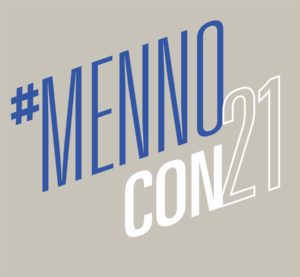 MC USA convention staff are continuing to move forward with previously announced plans for a hybrid MennoCon21 convention, centered on worship, fellowship and education. According to Executive Director Glen Guyton, the staff is working closely with city officials, venue management and church leaders.
"The safety and well-being of our members are of the utmost importance," Guyton said. "We encourage pastors, parents and leaders to make decisions based on their needs, health concerns and unique circumstances. Our staff and Executive Board are navigating the diversity of opinions in the church, recognizing that there is no one right decision that will fit the needs of all members of Mennonite Church USA at this time."
More details on the virtual Delegate Assembly will be made available in the coming weeks.
For more information on MennoCon21, visit: https://convention.mennoniteusa.org/.
Mennonite Church USA is the largest Mennonite denomination in the United States with 16 conferences, approximately 530 congregations and 62,000 members. An Anabaptist Christian denomination, MC USA is part of Mennonite World Conference, a global faith family that includes churches in 58 countries. It has offices in Elkhart, Indiana and Newton, Kansas.  mennoniteUSA.org
Read more about the Executive Board meeting here:
Mennonite Church USA Executive Board meets, sends resolution to retire Membership Guidelines to CLC
Webinar on MennoCon21 Convention & Delegate Assembly
Wednesday, February 10 at 8 p.m. ET/7 p.m. CT/6 p.m. MT/5 p.m. PT
Join MC USA's Glen Guyton, Iris de León-Hartshorn, Michael Danner and Scott Hartman for an informational webinar on our first-ever hybrid convention and our virtual Delegate Assembly. Get the latest information on registration, elections, the resolution process and more. Presentation on Zoom and simulcast on Facebook. Intérprete al español disponible (Zoom). Register here.