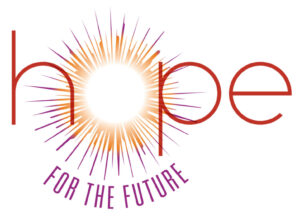 See the Hope for the Future photo album here.
"What time is it in the Mennonite Church?" Keynote speaker Frank Scoffield Sánchez posed this question at Mennonite Church USA's 10th Hope for the Future (HFF) conference on Feb. 3-5. More than 70 Black, Indigenous and people of color (BIPOC) gathered for "Such a Time as This," which was the weekend's theme. Drawn from the biblical story of Esther, the theme also offered space for attendees to acknowledge "collective trauma and hope" during a time of worship, connection and renewal.
The conference took place in Atlanta, Georgia, an apt location, considering its balance between hope and trauma. Conversation first turned to the historical removal of Indigenous people from the land in Georgia, then to present-day attempts to preserve Atlanta's forest, which resulted in the death of an activist just weeks before HFF.
Yet, Atlanta also has deep roots in the Civil Rights Movement and the hope that became realized through the hard work of leaders, such as Rev. Dr. Martin Luther King Jr. Attendees were encouraged to explore this history by making the less than 10-mile trip to The King Center and Ebenezer Baptist Church, where Martin Luther King Sr. pastored. Even closer to home for Mennonites is Vincent Harding, and speakers acknowledged his legacy of work with the Mennonite House, a Mennonite Central Committee (MCC) voluntary service unit and a center of civil rights.
With this complexity in mind, attendees held space for the coexistence of trauma and hope and held space for each other too. Daniela Lazaro-Manalo, racial equity education and advocacy coordinator at MCC and one of the weekend's keynote speakers, invited attendees to reconnect with their bodies and acknowledge their burdens.
Scoffield Sánchez said "These are times of crisis."
Asking attendees to consider their potential role, Scoffield Sánchez then borrowed from activist Grace Lee Boggs to ask, "Will we take these as times of opportunity?"
Scoffield Sánchez wove in the passage from Ecclesiastes 3, which proclaims that "there is a time for everything," and the rest of the weekend followed suit, making time for mourning and reflection, for celebration and hope.
A time to pause and reflect
This was the first HFF conference since the start of the pandemic, and HFF coordinator and MC USA Director of Racial Ethnic Engagement Sue Park-Hur invited Wilma Bailey, Ph.D., to unpack the story of Esther and consider its impact.
"We wanted to bring a trauma-informed understanding of reading Scripture," said Park-Hur of the decision to invite Bailey. "I want us to sit under her feet and glean her wisdom."
One of the first Black Anabaptist scholars of the Old Testament and a professor of Hebrew and Aramaic Scripture at Christian Theological Seminary, Bailey led a two-part study and challenged listeners to engage in the layers of the story, paying special attention to gendered dynamics between Esther and the men around her. "When studying the Bible," she said, "it's important to consider from whose point of view is this coming."
A time to look back and to look forward
This year, HFF attendees celebrated the inclusion of more biracial members and members of the Asian American Pacific Islander community than ever before. There was also a special emphasis on intergenerational connections and the impact each generation could have on others. Several parents were in attendance with their children, and nine students attended from MC USA-affiliated higher education schools.
For Goshen College student Bongiwe Victoria Ncube, the weekend provided a chance to learn. Reflecting on her expectations for the weekend, she said, "I hoped that the lessons that I would learn would help me gain a better understanding of what I can do as a BIPOC student to make sure that other BIPOC students I encounter on campus feel welcome."
A time to learn and connect
Intergenerational relationships were also at the forefront of two "learning labs," which invited smaller group discussion. MC USA Executive Director Glen Guyton and Park-Hur moderated the two intergenerational panels with leaders Leonard Dow of Everence, Joseph Manickam of Hesston College, Danilo Sanchez of Mosaic Mennonite Conference, Abby Endashaw of MCC Central States, Alicia Maldonado-Zahra of Center for Community Justice, and Hyacinth Stevens of MCC East Coast. Panelists reflected on the role of mentorship in their lives, both in the way that others have shaped them and how they are now contributing to those coming up behind them.
"How do we pass on information from generation to generation?" Guyton asked. "How do we equip one another? Well, we have to be able to network and talk."
Attendees also had the chance to learn about Diversity, Equity and Inclusion best practices in the learning lab facilitated by Marisa Smucker, senior executive for Ventures at Mennonite Mission Network, and Madalyn Metzger, vice president of marketing for Everence. In the learning lab on radical hospitality, Anton Flores-Maisonet discussed his work with Casa Alterna, an organization that provides support for asylum seekers in Georgia.
A time to honor and celebrate
On Friday evening, a gala was held in honor of seven community elders and their legacies. "One thing we can continue to do as a community is to acknowledge the importance of our elders as we remember what has been given to us sacrificially and courageously," said Park-Hur, before inviting elders to the front of the room. Park-Hur also made sure to acknowledge two elders, Michelle Armster and John Powell, who were unable to attend.
Other honorees, Kim Vu Friesen, Marco Güete, Susan Hart, Wilma Bailey and Iris de León-Hartshorn, shared wisdom and laughter in equal measure.
"You can get really worn down and you can get tired," said de León-Hartshorn, associate executive director for Operations of MC USA. She brought smiles to people's faces as she let attendees in on a fond memory from the 2001 World Conference against Racism in South Africa and the joy she felt when fellowshipping with BIPOC colleagues and friends. "When I get really depressed and I think things aren't going to change, I pull one of those stories out."
Hart reflected on an interaction with a child who had the courage to go to God with a bold request. She used that example as a reminder to attendees, telling them to "have that strength of faith."
Along with the storytelling, the gala gave way to a range of creative expression, with performances from violinist and Bethel College student Josué Coy Dick and spoken word poet Myriam Johnstone. To conclude the evening, students joined the elders at the front of the room and knelt before them to receive a blessing.
Later, Bluffton University student Kennedy Weaver recalled how encouraging it was "to see these people so confident in their work," speaking of not just the elders but all the leaders in the room. "I just kept imagining myself in their position in the future," she said, "so it was very inspiring, very encouraging."
Read more about the Hope for the Future honorees here.
A time to return to the valley
As the conference concluded, third and final keynote speaker Jerrell Williams, pastor at Salem (Oregon) Mennonite Church, reminded attendees that this time couldn't last forever. He reflected on the importance of being present, saying, "People will remember when you have shown up for them in the valleys. Now is the time to get to work."
Plans are still taking shape for next year, but one thing is certain to remain consistent. "In 2024, it's still hope for the future," said Pacific Southwest Mennonite Conference Moderator-elect Denver Locke, "so it never changes."
Hope for the Future was co-sponsored by MC USA Executive Board and MC USA agencies Everence, Mennonite Education Agency and Mennonite Mission Network. Everence and the Schowalter Foundation provided additional funding to sponsor student participants.
Written by Elisabeth Ivey for Mennonite Church USA. Ivey is the managing editor for MennoMedia, an agency of Mennonite Church USA and Mennonite Church Canada.