Sixteen-session series is designed to bring growth in faith from an Anabaptist perspective
By Annette Brill Bergstresser
ELKHART, Ind./WINNIPEG, Man.—(Mennonite Church USA/Mennonite Church Canada)—For 20 years, Palmer Becker nurtured dreams of an Anabaptist discipleship resource for small groups and congregations. That resource is now a reality and available online in English and Spanish.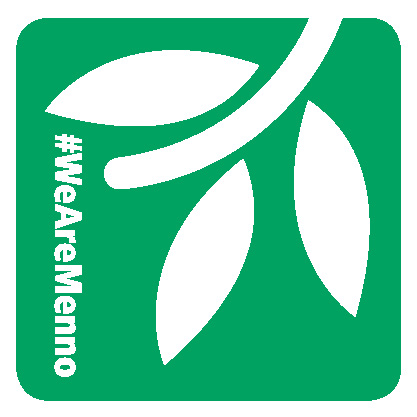 Jointly published by Mennonite Church USA and Mennonite Church Canada, the 16-session series of studies is titled Begin Anew: Christian Discipleship Seminars. It's based on Stuart Murray's idea that Christianity is a combination of believing, belonging, becoming and behaving.
"Many churches simply offer three to five sessions of orientation for new believers or new members," says Becker, a long-time pastor, church planter, missionary, conference executive, author and educator who lives in Kitchener, Ont. "That's not enough to prepare for a lifetime of commitment to Christ and the church. This is significant enough to warrant a semester of study."
Begin Anew is designed to help seekers make life-changing commitments to Christ, to the church, to spiritual disciplines and to a ministry in the church or mission in the world. According to Becker, the resource is for anyone interested in growing in Christian faith from an Anabaptist perspective, regardless of his or her background or previous church experience.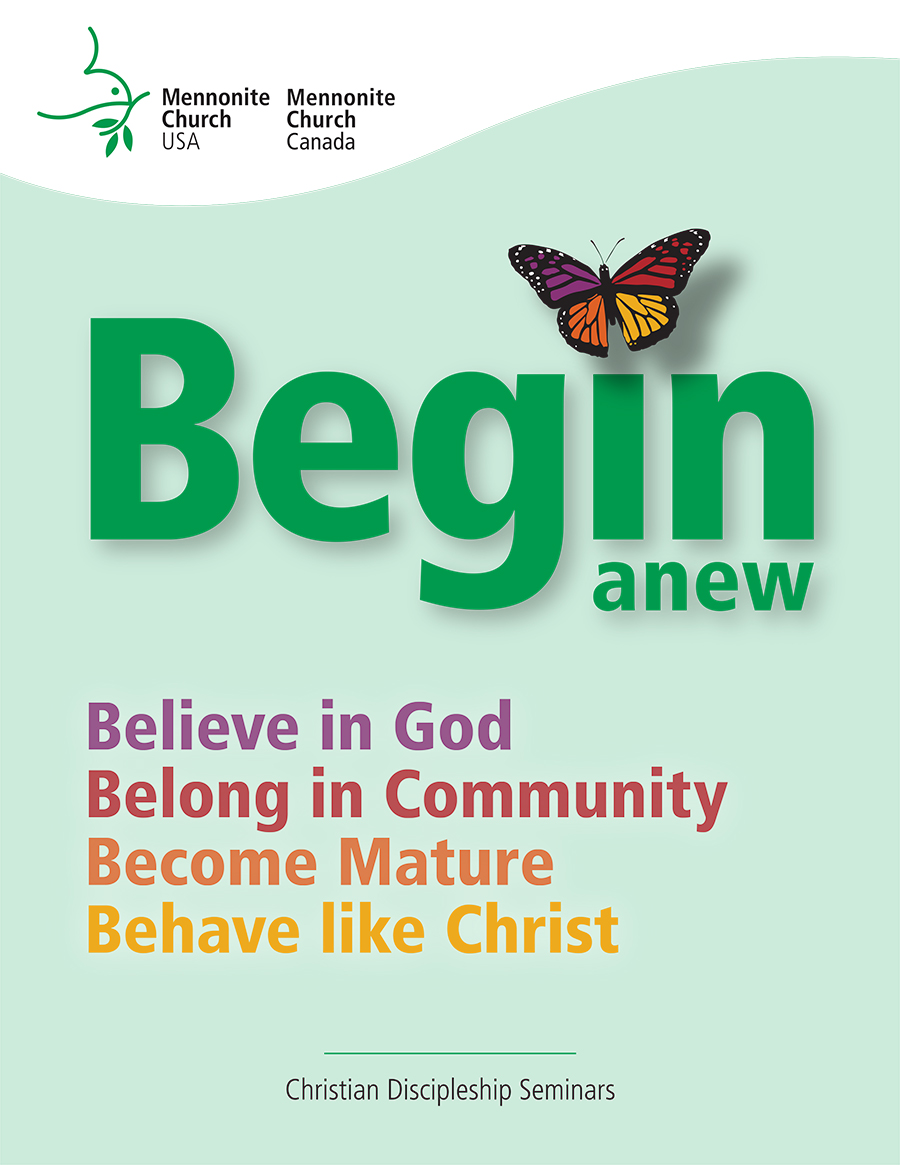 "Begin Anew is a wonderful addition to the resource toolkit of any church from the author of the already immensely popular What is an Anabaptist Christian? booklet," says Dave Bergen, executive minister of formation for Mennonite Church Canada. "Becker transcends denominational and creedal traditions to focus on what it means to be a follower of Jesus. Begin Anew also provides a valuable formational resource to global Anabaptist partners."
Bergen assisted with the project along with Terry Shue, director of leadership development for Mennonite Church USA.
"Palmer's track record of making disciples as a pastor, professor and author around the world makes me excited to offer this resource to the church," says Shue. "In our changing and diverse denominations, we believe this resource will reach parts of the church that are looking for Anabaptist evangelical resources for discipleship training."
Becker first used some of the materials comprising Begin Anew at Calvary Mennonite Church, Aurora, Ore., in the mid- to late 1990s. In 1986, as part of his graduate work on the ministry of membership preparation at Fuller Theological Seminary, Pasadena, Calif., he had researched how charismatic, mainline and social action congregations prepared newcomers for membership in the church.
To gain understanding and for personal experience, he participated in membership training at All Saints Episcopal Church and at Lake Avenue Church in Pasadena, Calif. He also took the full membership training program with Saddleback Valley Community Church, Lake Forest, Calif., and received permission to use some of Rick Warren's CLASS (Christian Life And Service Seminars) materials.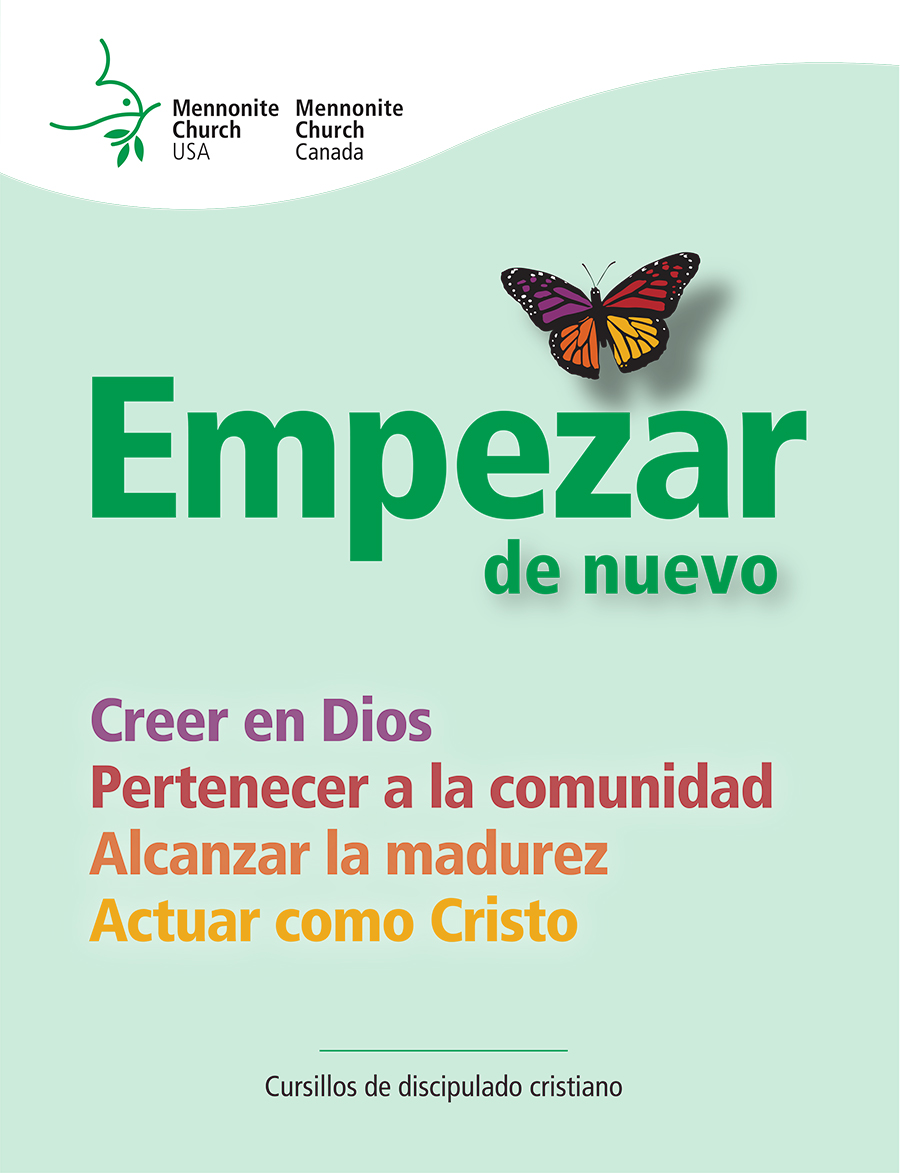 Fast forward to the fall of 2011, when Becker had the opportunity to teach draft materials of Begin Anew in to participants in a lay leadership training group in Anqing, China.
"The response was so positive that I said, 'I am willing to give the next four years of my life to develop and introduce these materials,'" Becker reflected. "It is gratifying to see that vision coming to pass."
Becker refined and strengthened the materials, engaging Howard Wagler, lead pastor of Journey Mennonite Church of South Hutchinson, Kan.; and Marion Bontrager, former Bible professor at Hesston (Kan.) College, who contributed insights from their pastoral and educational experience. Shue and Bergen then worked with Becker and Mennonite Church USA Communications staff to bring the project to completion.
"Our Racial/Ethnic congregations and immigrant congregations are especially interested in this new resource," Shue adds, noting that a Portuguese translation of the material is anticipated.
Ben Cassels, youth pastor at Waterloo (Ont.) North Mennonite Church, says of Begin Anew, "These materials have far more questions than I can use, but I believe our youth will want to pick out questions that are of most interest."
"No class can adequately discuss all of the questions posed in these materials," Becker agrees, affirming the approach of choosing the questions that will address the needs of the group.
Becker received his training from Goshen (Ind.) College; Mennonite Biblical Seminary (now Anabaptist Mennonite Biblical Seminary), Elkhart, Ind.; Regent College, Vancouver, B.C.; and Fuller Theological Seminary, Pasadena, Calif. Becker has led many workshops on small groups and has also served as director of the Hesston (Kan.) College Pastoral Ministries Program. He periodically takes on pastoral and leadership teaching assignments on behalf of Mennonite Church Canada and Mennonite Mission Network.
Begin Anew (98 pages) can be downloaded for free in English and Spanish here and www.commonword.ca/go/89. Preprinted copies in both languages are available via Amazon for $6 here. Becker's What is an Anabaptist Christian? booklet is available as a free download in 10 languages at www.commonword.ca/go/48.
###
Images available:
Palmer Becker, author of Begin Anew, a 16-session discipleship resource for small groups and congregations. (Photo provided by Mennonite Church Canada)
Cover of Begin Anew, a 16-session discipleship resource for small groups and congregations authored by Palmer Becker of Kitchener, Ont.
Cover of Empezar de Nuevo, a 16-session discipleship resource for small groups and congregations authored by Palmer Becker of Kitchener, Ont.