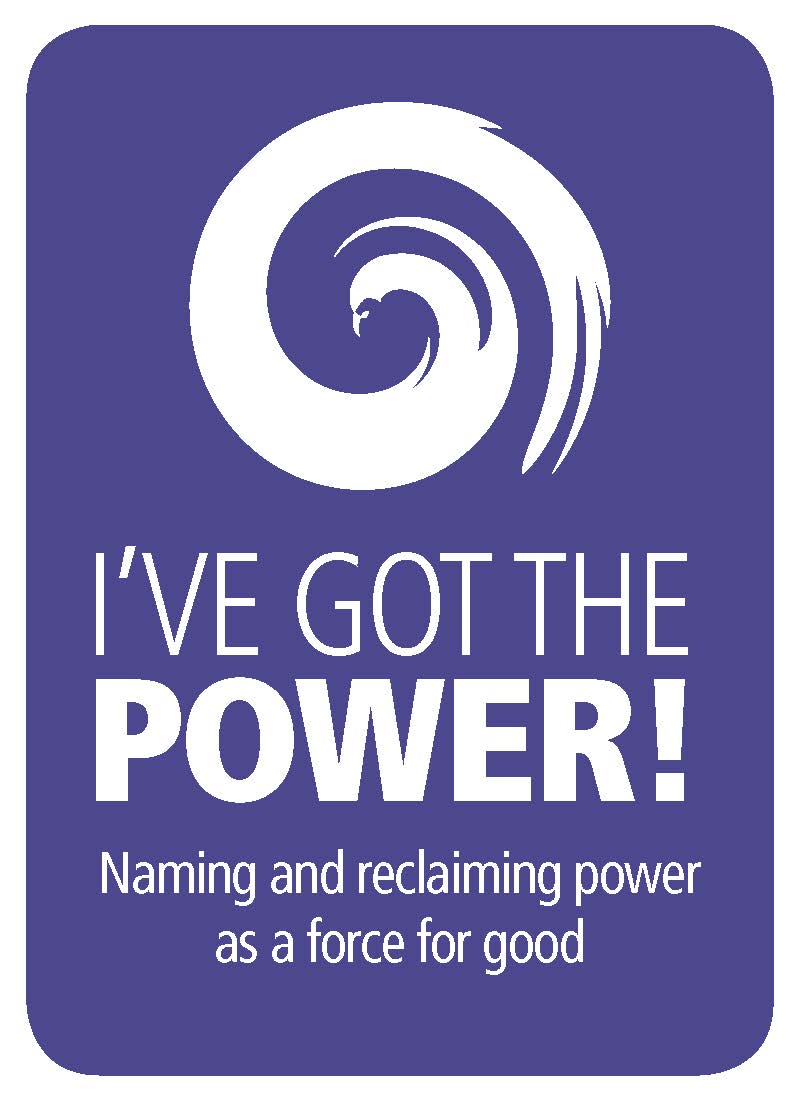 Planners hope the event will attract a wide range of women from across the country who are interested in listening to and sharing stories, building relationships, growing spiritually, and reflecting on God in relation to their lives through an Anabaptist lens.
"My hope is that participants will really experience the event — that they'll feel able to be there physically, mentally, spiritually and emotionally," says Erica Littlewolf of North Newton, Kansas, a member of the WLP Steering Committee and a planner of the event. "I hope people come with an open heart and mind and leave feeling full and excited for the journey ahead."
Speakers are still being named for conference's three large group conversations, which will focus on naming and defining power, claiming and recognizing power, and empowering one another. Confirmed speakers include:
Jennifer Davis Sensenig of Harrisonburg, Virginia, lead pastor of Community Mennonite Church in Harrisonburg and president of Faith in Action, a coalition of interfaith congregations that are addressing local justice issues
Iris de León-Hartshorn of Portland, Oregon, director of transformative peacemaking for Mennonite Church USA and a member of the Executive Committee of Mennonite World Conference, who works primarily in anti-racism and intercultural competency
Wilma Ann Bailey of Indianapolis, Minnie Vautrin Professor Emerita of Christian Witness and of Hebrew and Aramaic Scripture at Christian Theological Seminary in Indianapolis
Sue Park-Hur of Pasadena, California, co-director of ReconciliAsian, a peace center in Pasadena, California; and co-pastor of Mountain View Mennonite Church in Upland, California
Rachel Halder, a Master of Arts candidate in religion at Claremont (California) School of Theology
Chantelle Todman Moore of Philadelphia, co-founder of Unlock Ngenuity, a coaching, consulting and therapeutic business
Barbra Graber of Harrisonburg, Virginia, editor of OurStoriesUntold.com and founding member of the Anabaptist-Mennonite chapter of Survivors Network of Those Abused by Priests (SNAP)
Participants will also have opportunities to reflect together in small group conversations throughout the weekend.
In addition to the large and small group conversations, the schedule for the event — which runs from 4 p.m. Nov. 4 through 4 p.m. Nov. 6 — includes daily morning and evening worship, 28 options to choose from during various breakout sessions, yoga, guided meditation, cape-making, artistic expression at an open mic, and dancing.
According to Littlewolf, the planners have chosen a diverse range of workshop presenters to appeal to a diverse constituency.
"I'm super excited to engage with all the conference has to offer, as I feel that as a conference committee we have put a lot of work into discerning whom to invite," she says.
WLP Coordinator Jenny Castro of San Antonio, Texas, is working with the WLP Steering Committee to plan the conference: Moniqua Acosta of New Holland, Pennsylvania; Littlewolf; Linda Gehman Peachey of Lancaster, Pennsylvania; Sandra Pérez of New York City; and Regina Shands Stoltzfus of Goshen, Indiana. Additional event sponsors are Everence, Eastern Mennonite Seminary, Mennonite Central Committee U.S., Mennonite Mission Network and Western District Women in Mission.
The cost to attend the conference is $400, which includes a private room and all meals and snacks, if registration is completed by Aug. 31. Between Sept. 1 and Oct. 1 (when registration closes), the cost is $425. The WLP is offering partial scholarships for women of color across Mennonite Church USA to attend the conference; those interested should apply by Sept. 23.
For more information about the schedule, speakers, workshop presenters, and scholarships, and to register, see http://mennoniteusa.org/wlp.
###
—Mennonite Church USA staff
Image available:
I've got the power! logomark