By Mennonite Church USA staff, in collaboration with the Mennonites Against Militarism reference council
Some trust in their war chariots and others in their horses, but we trust in the power of the Lord our God. Psalm 20:7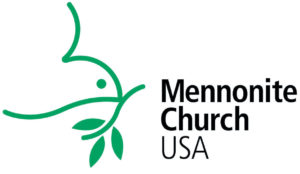 On December 27, 2021, President Joe Biden signed into law the National Defense Authorization Act for fiscal year 2022, which authorizes $770 billion in defense spending. The measure was put forward with strong bipartisan support from Congress. 
Federal budgets are moral documents, reflecting what we value and prioritize collectively as a nation.
As a faith community committed to the just and peacemaking path of Jesus, let us consider this expenditure in arms and military power, in light of other pressing needs:
In his 1967 speech, "Beyond Vietnam," Dr. Martin Luther King Jr. said, "A nation that continues year after year to spend more money on military defense than on programs of social uplift is approaching spiritual death." In the context of our nation's relentless pursuit of military domination, how do we give witness to life and a path to security marked by respect, just relationships and generosity?
Our Mennonite Church USA (MC USA) 2015 resolution, "Faithful Witness Amid Endless War," calls us to seek and implement public ecumenical witness to our confession: "Some trust in their war chariots and others in their horses, but we trust in the power of the Lord our God" (Psalm 20:7).
How do we place our trust in the power of God while a massive expenditure of our tax dollars trusts in high-tech weaponry to keep us safe? In this routine legislative act, we are challenged to reflect deeply on where we place our security and allegiance.
The creation of MC USA's Church Peace Tax Fund provides individuals with a tangible way to support the church's ongoing peace mission, while symbolically protesting government spending on war and militarism.
Are there 100 new war tax resisters among us?
In a speech to the UN on September 21, President Biden promised to close this period of endless wars and open "a new era of relentless diplomacy."
How might we use our voice to reorder our nation's spending priorities in the 2023 budget cycle? Might we call for a doubling of our investment in diplomacy and international aid, with a parallel reduction in defense spending? Might we call for an equal transfer of funds to protect our natural environment, which is increasingly burdened with toxins?
In this season, we remember the miracle of God among us as a vulnerable child, who fled the empire's sword and became a refugee in a foreign land. Let us honor the Christ child among us today by listening to those who suffer displacement, hunger and violation. Let us seek their security and ours, not through weapons of war, but through Mary's vision of a God who has "scattered the proud … brought down the powerful from their thrones … and filled the hungry with good things." (Luke 1: 52, 53)
Updated Dec. 27, 2021 at 12:06 p.m. ET
Take action today!
Learn more.
Consider joining in conscientious objection to war taxes.  
Share about the cost of war

 

in conversation, church and on social media.
Advocate for just policies in response to the impact of war by contacting your local, state and national elected officials.
Get involved through organizations.