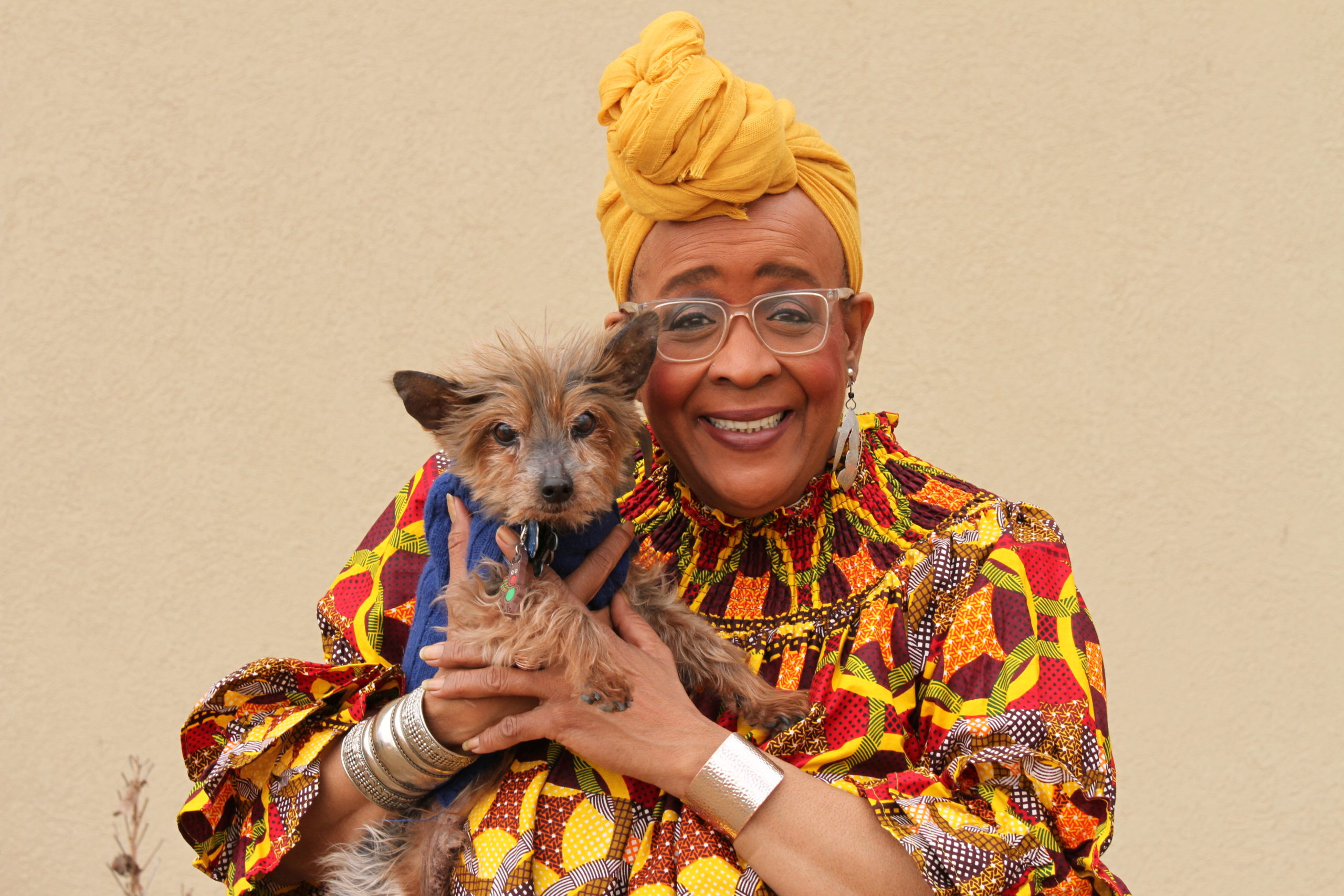 Michelle Armster has worked with Mennonite Central Committee (MCC) U.S. for close to 20 years and has served as the executive director for MCC, Central States region, since 2013. Her work has focused on conflict transformation and restorative justice, with her serving as a mediator, facilitator and teacher. Michelle has served as a pastor, an adjunct instructor at Bethel College and is a contributing author of "Colorizing Restorative Justice." She is pursuing her doctorate of ministry at Berkley School of Theology. Michelle lives in Wichita, Kansas, and is a member of Lorraine Avenue Mennonite Church.
Mennonite Church USA (MC USA) is proud to acknowledge Michelle's legacy of peacebuilding with its first #BringthePeace award, sponsored by the denomination's Church Peace Tax Fund.
_____________________________________________________
Camille Dager, news editor for MC USA, talked to Michelle about her experiences as a peacebuilder.
Q:  What does Bring the Peace mean to you?
Michelle: Bring the peace is both internal and external. On one hand, we bring peace into ourselves, through meditation or reading the word. This helps us to understand that peace is for us. Outer peace is to be peace in situations that are outside of ourselves. It's about speaking, belonging and including those who are on the margins — not just inviting them to the table but creating a table where they belong, even if it means designing a new table. So, for me, peace is active. It's not a passive position that one holds.
Q: Who impacted your journey as a peacemaker?
Michelle: The person who impacted my journey as a peacemaker is my mother. From the very beginning, when I first became a Christian, she said to me, "Let no man tell you what the Bible says." I took that literally. I was drawn to the Gospels and the Sermon on the Mount, especially the part, "Blessed are the peacemakers." At that time, my family was a military family, so I did not have any clue what that meant. I was inspired to look into it and ask: "What is peacemaking? What does this look like?" My mother always encouraged that inquisitiveness, especially when it came to the Scriptures.
Q: Where do you encounter God in your peace and justice work?
Michelle: I believe God is present when we do God's work, and to see God is not as important as to be present with the people that we're with at that moment. Some of the most holy moments I experienced were when I was a crime of severe violence facilitator. A person would commit a severe crime, and the victim of that crime would want to have a conversation with them. Our criminal justice system is about the state bringing charges against the perpetrator, on behalf of the victims, so [neither side] ever really gets their voice heard or their questions addressed. I would be a facilitator for those conversations. God was very present for me when I would talk with the incarcerated person and when I would talk with the victim of the crime. When we finally would bring them together for a conversation, I felt it was holy ground. Two people who were told they cannot have a conversation and could never speak to one another could express what happened. In those moments, I would want to take my shoes off because it was so moving to get to that point.
Q: How do your Anabaptist faith values propel you toward peacebuilding?
Michelle: It starts with Matthew 24, the Sermon on the Mount. And what does it mean to bring or be community for all people? Community is an Anabaptist value that I hold strongly — a community that values belonging. I think we still struggle with that. I think an Anabaptist value is being radical — radical in the sense of not accepting imperialism, not accepting racism, not accepting sexism and to be radical enough to say that whosoever will come to the Lord may come. Period. Radical community, radical belonging, radical hospitality — we've lost the radical, and in fact, we kind of are afraid of the radical and radical peacebuilding. Those to me are Anabaptist values, and they continue to shape my life.
Justice is important for me. As a woman of African descent born in this country, voices at the margin are important to me. In fact, voices at the margin should be centered and part of the conversation — race, class, gender, sexual identity.
Those are my values. I try to live them out every day. But the reality is, we don't do them well all the time. I don't do them well all the time at all. But I do hold fast to those understandings of what it means to be a follower of Jesus.
Q: Why should Mennonites embrace peace and justice work?
Michelle: For me, as an Anabaptist whose chosen expression has been through the Mennonite tradition, peace and justice are core and essential values. And that's how I have understood it. That's the reason I came into this tradition. From what I read and encountered, this was often preached from the pulpit and the materials often talked about peace and justice as being core values for Mennonites or Anabaptists. I know we're at a different place today. For me, our tradition has been infiltrated by imperialism. For a tradition that comes out of an understanding of persecution to not stand by those who are persecuted is hypocrisy.
Q: What would you say to encourage those who are not actively engaging in peacebuilding or who say, "I can't do that. I can't be like her?"
Michelle: Don't be like me, because you need to find your own work. The reality is we find our own path. And when you find that piece of peace building, that limb, your limb, then do that limb. No one has the market on peacebuilding. It's about bringing people in rather than keeping people out. It's about building a transformative community, where people can engage where they are spiritually, mentally, emotionally and physically. Find your peace building niche and try it out. We need to take away the barriers and the walls that keep people out. This is all about God. And you ain't God, so do what you can to do your part. That's all you're responsible for. Just do your part, and do it well.