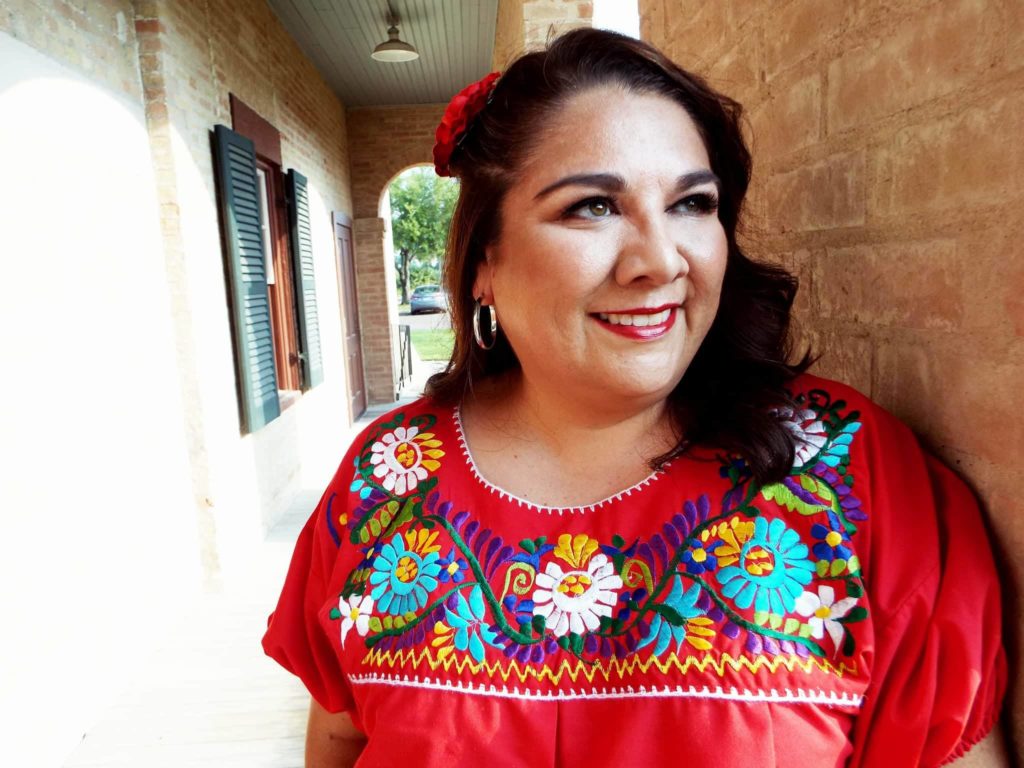 Ana Alicia Hinojosa lives in Brownsville, Texas on traditional Comecrudo/Cotoname Lands and serves welcoming immigrants & asylum seekers as the Immigration Education coordinator for Mennonite Central Committee (MCC) Central States.
__________________________
FORGOTTEN – this is the word that has been on my mind since South Texas/Rio Grande Valley was hit with Hurricane Hanna on July 25, 2020.
I am now on Day 165 of shelter at home in South Texas. These days have allowed me time to reflect on the many stories that refugees and asylum seekers have shared with me since I first began working with refugees from Guatemala when I was sixteen, at my home church of Iglesia Menonita del Cordero in Brownsville, Texas. I cherish the stories, tears and many hugs that have been shared in this work over the past thirty-plus years. My faith and love for being the hands and feet of God have become a driving force for me and my work in South Texas in the Rio Grande Valley.
I have seen Immigration policies change through my lifetime and get more inhumane in these past three and a half years. We have seen policies: 1. Separate families, 2. Close borders, 3. Build 'big' walls, 4. Force families to live in asylum camps in inhumane conditions – and the list goes on and on. 
On day 160, families living across the border from me in the city of Matamoros, Mexico, experienced the camp getting completely flooded by the cresting of the Rio Grande River due to heavy rain from Hurricane Hanna that made landfall on July 25, 2020. Some of these families had been awaiting their asylum court hearings, but then COVID-19 closed the asylum courts and ports of entries were closed until further notice. Asylum is considered "LEGAL" entry into the United States and people are not being given due process. 
The Rio Grande Valley is a place of community. We thrive on helping our neighbors out in times of need, and that is why our churches in the "Valley" (how it is referred to by locals) are so strong.  Immigration work began in the 1980's and is now being continued by New Life Christian Center in partnership with Mennonite Central Committee (MCC). New Life Christian Center began giving out hot plates of food (along with Hope for the Broken Mennonite Church) in April in response to the need of undocumented immigrants who were not able to work and provide meals for their families.  This month, New Life Christian Center gave 100 boxes of produce to immigrant families and were able to deliver 150 MCC Immigration Kits to Matamoros, Mexico to help asylum seekers who were affected by Hurricane Hanna. As a community of Mennonite churches, we continue to explore new ways to respond to the needs of immigrants in our community and those that are seeking refuge in our country.
Luke 3:11 says, "Anyone who has two shirts should share with the one who has none, and anyone who has food should do the same."
I often get asked, "What has changed in thirty years in immigration?" My answer, "Nothing, except that as a society and church we forget the lessons history has taught us."
We want the world to change but forget what God call us to do as the church.
It took ONE single act back in 1985 for Iglesia Menonita del Cordero to open its doors to thousands of refugees seeking shelter and in need of a shirt/coat. A church member was bold and radical enough to stand up in the middle of the service and say I cannot sit here and worship with these people out in the cold. 
I ask you today to do something BOLD –
Educate yourself of the truth of what is really happening now on the border

Support churches or organizations doing the work

Look in your area for if there is an immigrant family that you can help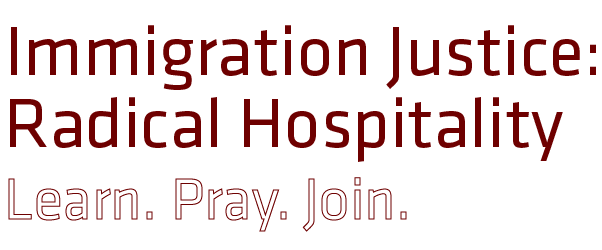 We seek to join in God's healing work regarding immigration, trusting that God goes before us and desires wholeness and well-being for all people. (from MC USA Churchwide Statement on Immigration)
You are invited to get involved with the work for Immigration Justice: Radical Hospitality as we offer resources to Learn, Pray, Join.
Find resources to Learn, Pray, Join for Immigration Justice
Donate to Immigration Justice
The views and opinions expressed in this blog belong to the author and are not intended to represent the views of the MC USA Executive Board or staff.