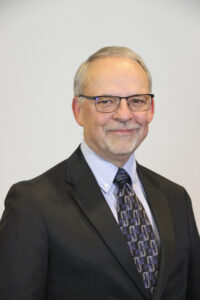 Beryl Jantzi is a former pastor and now serves as the Everence director of stewardship education. For more information on examples of financial policies and practices congregations might consider adopting, contact beryl.jantzi@everence.com.
_______________________________
"Each of you must bring a gift in proportion to the way the Lord your God has blessed you" — Deuteronomy 16:17 (NIV)
In my first pastorate, it took me about three years to figure out an end-of-year ritual that took place in December. A group of businesspeople huddled together in the corner of the foyer, coffee cups in hand, talking and laughing, clearly having a good time. By the third year I asked one of the regulars after one such gathering what was going on.  He was a bit reticent to say anything, but finally, he shared that this group of friends were discussing what the church's budget deficit was and how they would divide the amount if we were still short by Dec. 31. He didn't make a big deal about it, and I didn't press him any further.
In hindsight, three things impressed me about this brief conversation:
This was one thing they could do, and they rose to the occasion.
Their ability to talk about money among themselves and who could give how much.
And finally, how much fun they seemed to be having about being generous and sharing in a common purpose.
It reminds me of Paul's challenge — when we give to do so cheerfully!
In many of our churches, talking about money and giving is taboo. This clearly wasn't the case for this group of friends. I don't know if they each ended up giving the same amount or if they split it up according to the ability of each member of this giving team.
The church calendar during the last quarter of the year moves from All Saints Day (Nov. 1) to Thanksgiving (Nov. 25 this year) then Advent and Christmas (Dec. 25). Each of these liturgical events causes us to reflect on what we have received as common grace from God:
We remember the gift of loved ones who have transitioned from this life to the next.
We celebrate God's good creation that has provided for us food to eat and beauty to enjoy.
We commemorate God's gift of Jesus who lived among us to show us the way and to be the Way.
It seems only right, as we approach the end of 2022, that we acknowledge the many unmerited gifts we have received from our Creator and, maybe, as a benediction on the year, to embrace the admonition of Moses, give back according to how we have been blessed.
What are your end of year rituals? Do they include an accounting of the unmerited bounty that has come to you? And as a response, might it include an act of cheerful and sacrificial giving in proportion to that bounty?
In the lyrics to, "The Little Drummer Boy," the singer relates how, as a poor young boy, he was summoned by the Magi to the Christ child, Jesus. Without a gift for the infant, the little drummer boy played his drum. It was his portion, and it was enough.
The views and opinions expressed in this blog belong to the author and are not intended to represent the views of the MC USA Executive Board or staff.
Interested in submitting a blog for Menno Snapshots? Please see our blog guidelines here.
---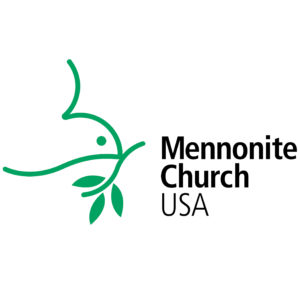 This end-of-year giving season, consider giving in proportion to Mennonite Church USA.

For more information about how your donation helps, see MC USA's Giving Guide.
---