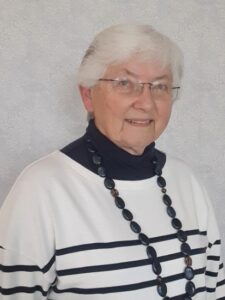 Marlene Kropf is a spiritual director and retreat leader. She is retired from denominational ministry and from teaching at Anabaptist Mennonite Biblical Seminary in Elkhart, Indiana. She lives in Port Townsend, Washington, with her husband, Stanley, and is a member of Portland (Oregon) Mennonite Church.
 _______________________________________
A friend once told me that her husband sometimes asked her, "Is it time for a retreat?"
She said she appreciated the question because it created a pause in which she was invited to consider whether her life was becoming too busy or fragmented or out of touch with God's presence.
Some people schedule regular retreats. For a number of years, I led a retreat series for women and often scheduled a personal retreat on the day before our monthly gatherings.  Other people schedule retreats on an "as needed" basis, like my friend whose husband helped her keep track of the state of her soul.
Going away to a retreat center is ideal for those who can leave their home and job responsibilities and spend time away in a quiet place. When I was a young mother, I found a local retreat center that hosted day participants and invited a couple of friends to join me at the retreat center for a four-hour prayer and meditation retreat, during the hours our children were in school. Later, when our children were grown, my husband and I sought out retreat centers when we traveled and often spent a day or two on retreat in the midst of our journeys. Because retreat centers are usually located in beautiful natural settings, these pauses in our travels provided refreshment for our bodies, as well as our spirits.
In my present congregation, periodic Saturday Quiet Days are offered at the church. Making use of the sanctuary, the fellowship hall, Sunday school rooms and an outdoor labyrinth, retreatants gather for a day of silence, guided meditation and prayer. At the end of the day, everyone gathers in the fellowship hall for brief reflections and sharing.
For some people, a retreat-at-home works well. Since the pandemic, many online retreats have become available and offer an opportunity for prayer and silence, while in the virtual company of other retreatants. Christine Valters Paintner, for example, regularly offers online retreats through the Abbey of the Arts .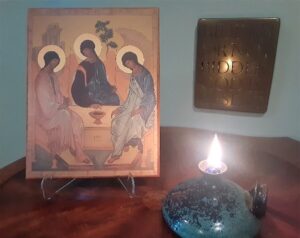 A bit of planning is needed for retreating at home. Since distractions can interfere with a day devoted to reflection and prayer, it can be helpful to choose a quiet location and create a visual center for the day – a candle or two, a green plant or fresh flowers, and perhaps an icon or other art. Listening to chants or other music for centering at the beginning of the day can help prepare the mind, heart and body for listening to God.
A simple framework for the day might include the following:
Centering music.
Meditation on a Psalm — for example, Psalms that focus on our longing for God: 5, 16, 42, 62, or 143; rewriting a Psalm as your own prayer can be a helpful response.
A brisk walk outdoors, being attentive to what your senses perceive — God's Spirit often speaks through creation.
A tasty, attractive lunch — which can be prepared in advance.
Meditation on a Gospel story — for example, a story in which someone encounters Jesus: the stilling of the storm in Matthew 8: 23-27; the healing of the paralytic in Mark 2:1-12; the feeding of the five thousand in Luke 9:12-17; the invitation to come and see in John 1:35-39; a helpful response can be to enter imaginatively into the story and engage in a dialogue with Jesus.
Another brisk walk outdoors — or a brief nap.
An art response: with pencils, crayons, pens or paints, sketch — or doodle — a prayerful response to the day.
Conclude the day with vespers or Compline — various online versions are available, or a printed version, such as "Celtic Benediction" by J. Philip Newell or "Thomas Merton: A Book of Hours."
Spacious silence is the goal for the day — a time for resting, listening, pondering and praying. As Gordon Cosby of the Church of the Savior reminds us, "The one journey that ultimately matters is the journey into the place of stillness deep within one's self. To reach that place is to be at home; to fail to reach it is to be forever restless."
---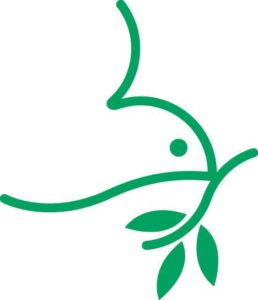 Learn more about the Mennonite Spiritual Directors Network at mennosdn.org.
You can find links to the Spiritual Directors Network website and other congregational and ministerial resources on MC USA's Church Vitality webpage: https://www.mennoniteusa.org/ministry/church-vitality/
The views and opinions expressed in this blog belong to the author and are not intended to represent the views of the MC USA Executive Board or staff.
Interested in submitting a blog for Menno Snapshots? Please see our blog guidelines here.