During the season of Lent, we will share weekly Sc

ripture readings, prayers and rituals for all ages to observe

Lent At Home, as well as special rituals for Ash Wednesday, Maundy Thursday, Good Friday and Easter. You can follow the series on the blog and/or

 

download the full Lent At Home worship guide and calendar here.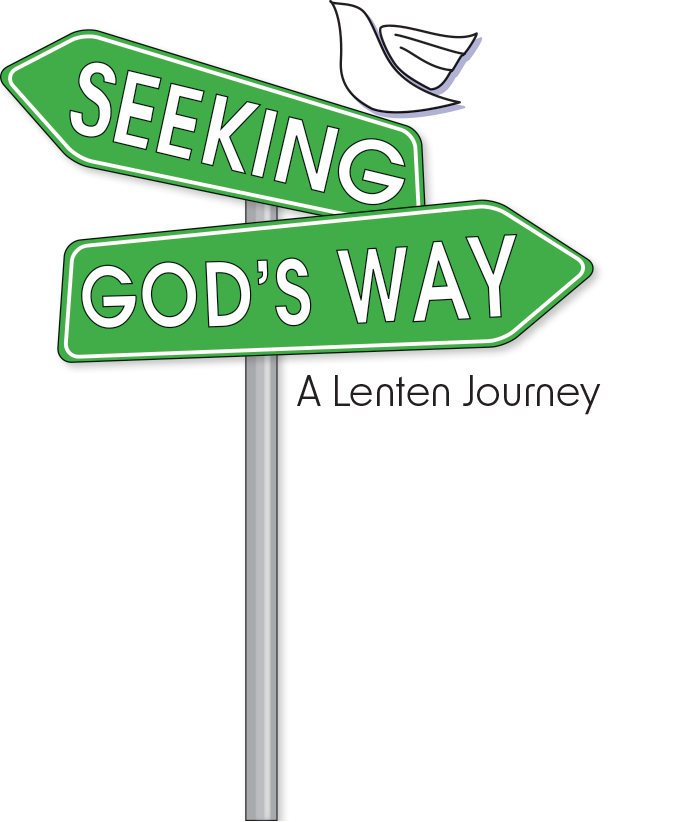 You will need
1. Towels
2. Large bowl or tub filled with warm water for foot washing
3. A Bible or "Shine On: A Story Bible" (optional)
4. A simple meal (perhaps soup and bread)
5. Set the table for the meal and have everything ready to go before you begin the ritual.
1. If you're lighting Lenten candles, set those on the table, with one lit.
2. Consider making this feel like a special meal. Maybe in your household this means it's candlelit, or that you use special dishes.
6. If your household enjoys background music, turn on some soft music, or use this Maundy Thursday Meal playlist: https://open.spotify.com/playlist/2ZEcPhEY9wf8Im4WFHbOOL
Foot washing
Before the meal with his disciples, Jesus washed their feet. He told them that they should also serve each other in this way, so we do it together to remember Jesus' example.
1. Set the scene: Back in Jesus' time, people wore sandals. Roads were made of dirt, not paved like they are now. So imagine: if you were wearing sandals and walking on dirt roads all day, what would your feet look and feel like at the end of the day? Pretty dirty and gross! So usually, a servant of the house would have the lovely job of washing everyone's feet. Imagine the disciples' surprise when this happened instead.
2. Read John 13:3-17 ("Shine On: A Story Bible," page 260).
3. Your turn! Wash the feet of others in your household. If you are alone in your house, consider doing a different act of service of your choosing.
1. There's no science to washing feet, so do this as it works for you (it is certainly easier to do if the person whose feet are being washed is seated). Take turns washing each other's feet. Young children may want to do it over and over again. Let them lead the way.
2. If the moment feels right, spend some time noticing how you feel. What was it like to have someone else wash your feet, or to wash someone else's? Were you uncomfortable? Was it gross? Interesting? Did it tickle? Wonder: Did the disciples and Jesus feel any of the things you're feeling?
Meal
After Jesus surprised the disciples and showed them this way of service, they all ate a meal together.
1. Read Matthew 26:17-30 (Shine On page 264).
This isn't just a happy meal together. There's some betrayal creeping its way in. Notice that discomfort, and let it be on your mind as you eat together even if it's not part of the conversation. Even when Jesus knew betrayal and death were coming, he still served and fed his friends. Notice that hope, and remind yourself of it as you eat together.
2. Eat your meal together, knowing that there are going to be some difficult times before the joy of Easter morning.
Closing Words
If you want to wrap up your time together, these words may be helpful: "We have remembered the meal Jesus shared with his disciples and his service to them as he prepared for what he knew was to come. We now continue in Holy Week, moving toward Jesus' death, which we can remember on Good Friday tomorrow. And on Sunday, we will emerge from the depths into new life."
Prayer
God, we cried to you, "Hosanna, save us!" You answered in ways we did not expect. Walk with us in this journey of your passion. Lead us to live out your new covenant in all that we do. In Jesus' name, Amen.
OR, Pray the Lord's Prayer together. Matthew 6:9-13

Visit MC USA's Faith Formation page to find a one-stop hub of formation resources for all ages, curated through an Anabaptist lens.