During the season of Lent, we will share weekly Sc

ripture readings, prayers and rituals for all ages to observe

Lent At Home, as well as special rituals for Ash Wednesday, Maundy Thursday, Good Friday and Easter. You can follow the series on the blog and/or

 

download the full Lent At Home worship guide and calendar here.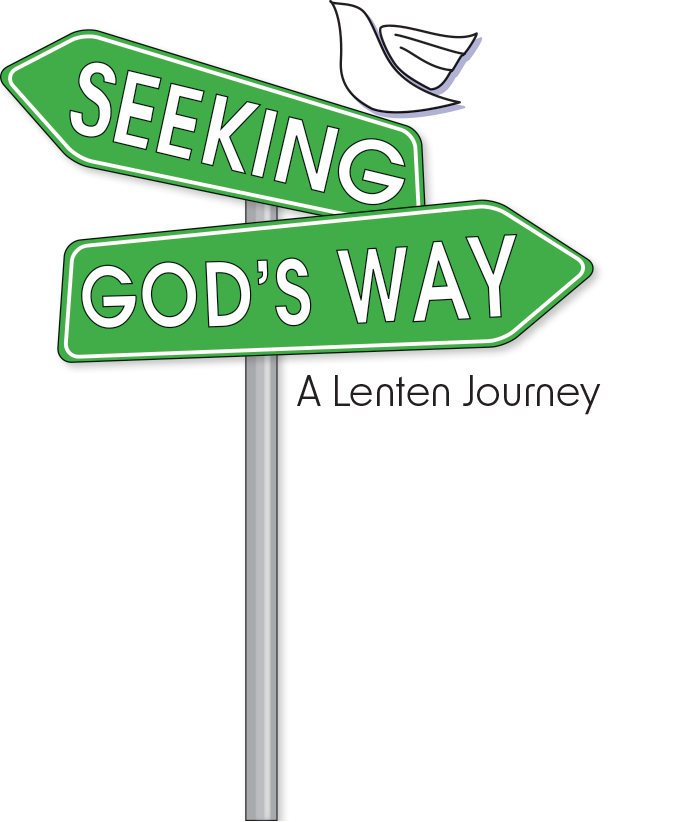 Week 5, March 27-April 2: From Exceptionalism to Inclusion
Light three candles.
Prayer: Jesus, sometimes we get a little entitled, thinking we have a right to privilege. Open us up to embrace the community you've placed us in and to be part of your inclusive love.
March 27: Worship God in community.
March 28: Open your weekly box and place the symbols you discover on your Lenten centerpiece. What clues do these symbols (banquet items) give you to the stories of the week to come?
March 29: Read Joshua 5:10-12. Eat something that is a product of the land around you (a locally grown food).
March 30: Read Psalm 32:5-7. Write down your own confession and put it on your centerpiece – or (carefully) burn it.
March 31: Read 2 Corinthians 5:16-21. Go through the next 24 hours thinking of yourself as an ambassador for Christ.
April 1: Read Luke 15:11-32. Act it out.
April 2: Go to a public place, such as a park. Eat, play and/or interact with the community there, considering each person you see to be part of the community God has placed you in.

Visit MC USA's Faith Formation page to find a one-stop hub of formation resources for all ages, curated through an Anabaptist lens.