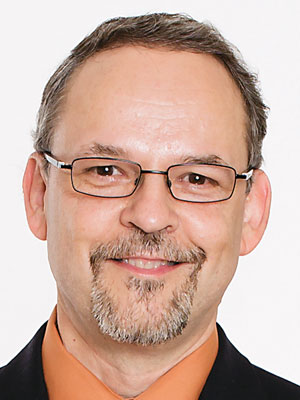 Beryl Jantzi is a former pastor and now serves as the Everence director of stewardship education. For more information on examples of financial policies and practices congregations might consider adopting, contact beryl.jantzi@everence.com.
______________
When I was starting out in ministry, at the age of 23, I was fortunate to have several wise mentors. One of them was John Drescher, a pastor, author and churchman. He once made a comment that has stayed with me: Stewardship is often best taught in bits and pieces.
A pastor doesn't need to devote an entire message to money each month, but they also shouldn't ignore the importance of regularly addressing this discipleship practice in smaller portions on Sunday mornings.
Multiple opportunities exist for talking about stewardship themes. Besides in sermons, we can teach about money as we introduce and pray for the offering that is gathered on Sunday mornings. Or we can teach it through the ways we send people into the work week, by encouraging them to share, spend and invest their lives on others. Short quotes used in bulletins and in other printed material can be used as gentle reminders that we are called to be stewards of all that God has entrusted to us.
In that spirit, I share the following reflections from wise leaders of the past. Use them as mini messages on money to keep your people on track with this important discipleship practice in following Jesus:
"Christ has no body now but yours. No hands no feet on earth but yours. Yours are the eyes with which he looks compassion on this world. … Christ has no body now on earth but yours."  — St. Teresa of Avila
"True compassion is more than flinging a coin to a beggar; it is not haphazard and superficial. It comes to see that an edifice which produces beggars needs restructuring. A true revolution of values will soon look uneasily on the glaring contrast of poverty and wealth." — Martin Luther King Jr.
"I do not believe one can settle on how much we ought to give. I am afraid the only safe rule is to give more than we can spare." — C.S. Lewis
"Our hearts have room for only one embracing devotion, and we can only cleave to one Lord. Every competitor to that devotion must be hated. As Jesus says, there is no alternative – either we love God, or we hate him. We are confronted with an "either-or"; either we love God, or we love earthly goods." — Dietrich Bonhoeffer
Mini money messages challenge us to take small steps in the direction of making the world a better place for all God's people.
For more ideas on sources for mini money messages, quotes and stewardship education materials, contact Beryl Jantzi, the Everence director of Stewardship Education at beryl.jantzi@everence.com or go to https://www.everence.com/resources/stewardship-education.
The views and opinions expressed in this blog belong to the author and are not intended to represent the views of the MC USA Executive Board or staff.