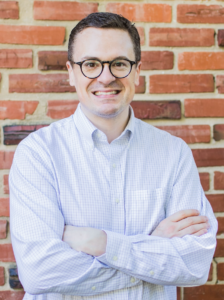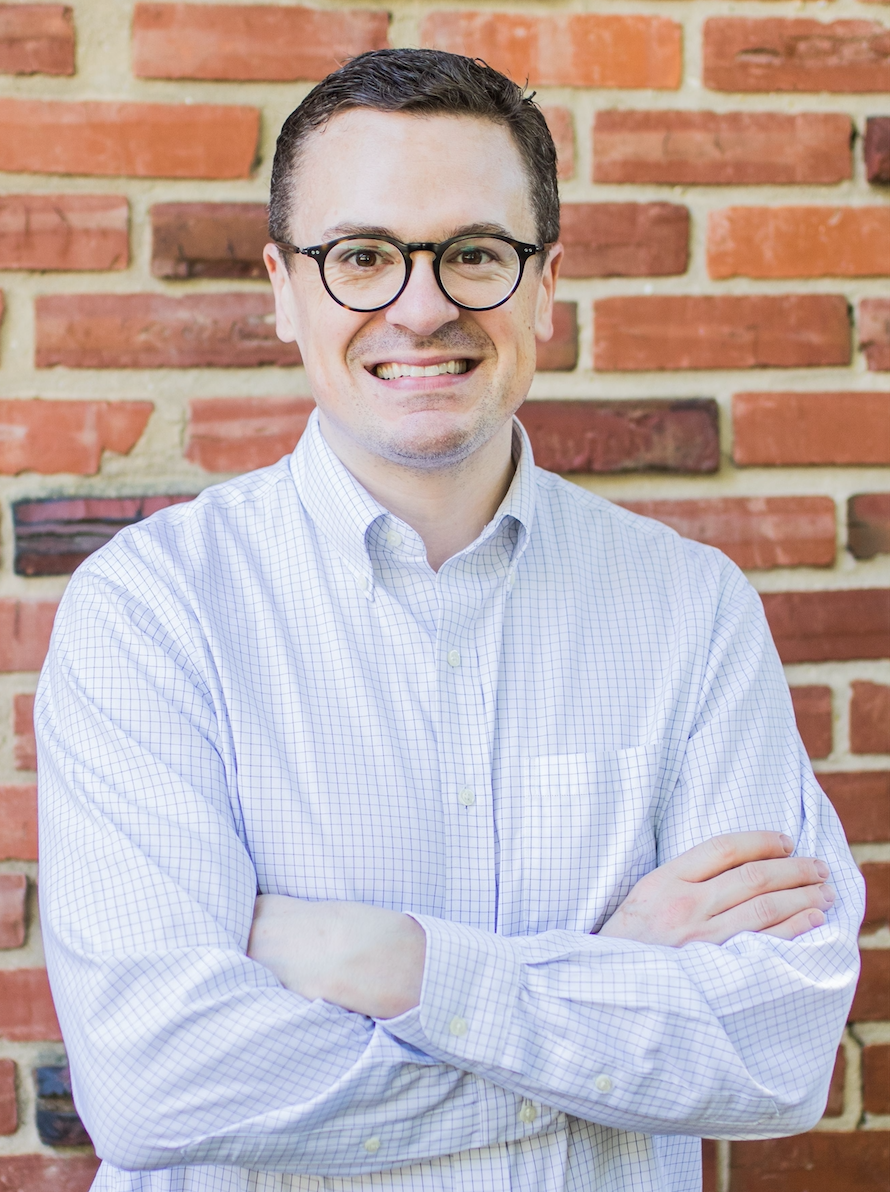 Drew Strait teaches New Testament at Anabaptist Mennonite Biblical Seminary (AMBS). His writing focuses on peace and peacemaking in early Christianity, along with early Christian negotiation of political idolatry. He served as a pastor at Living Water Community Church  in Chicago, Illinois, and as an elder at Peace Fellowship in Washington, D.C., before relocating to Indiana, where he now attends Keller Park Church. Drew is married and has three children. For more about Drew's work on Christian nationalism, see his AMBS web page here, which includes information about an upcoming four-week short course he is teaching through AMBS's Church Leadership Center, titled, "Resisting Christian Nationalism with the Gospel of Peace."
_____________________________________________
There's been a lot of talk about white Christian nationalism since 2016 for good reason. The rise of Trumpism brought fusions of Christian supremacy and white grievances out of the shadows and into the mainstream. Now, some politicians are even owning the descriptor — making t-shirts with the slogan: "Proud Christian Nationalist." In owning the descriptor, "Christian nationalism" has formally become weaponized in the culture wars over who "belongs" in the U.S.A. and who is a "real" Christian.
The flurry of interest in Christian nationalism by historians, sociologists and religious scholars has produced crucial insights into its innerworkings. This work offers a goldmine of insight and analysis for Christians against Christian nationalism, as we imagine what effective resistance might look like. Still, the answers to how to nonviolently challenge and dismantle white Christian nationalism remain elusive and unsophisticated. What can followers of Jesus do?
One thing we can do is animate and make visible those ways that white Christian nationalism is incompatible with the life and teachings of Jesus. This means telling a story beyond Trumpism. It means defining Christian nationalism and animating its working parts in society for the watching world to see. But how should we define it?
Christian nationalism, simply put, is a worldview in which one's theological imagination is coopted by state power.
It is nativist, ethnocentric, and its many phobias to human difference can even inspire violence and personal armament. Christian nationalism transforms Israel's nonviolent, enemy-loving, boundary-crossing, crucified Messiah into a military Messiah who is hellbent on preserving the privilege and power of native-born, straight, white people over against their Black, immigrant and LGBTQ+ neighbors. Christian nationalism is white Christian nationalism because it is a theology of oppression that is funded by a thirst for the cultural maintenance of white power. Christian nationalism is political idolatry because its loyalty is to racialized and militarized state power rather than the unarmed, multicultural kingdom of God.
My own exposure to Christian nationalism began long before 2016. It began, in fact, on the morning of 9/11. Like every American, I will #NeverForget waking up to the horrific terror attacks on U.S. soil. To this day I mourn the loss of innocent life and pray for God to comfort the hundreds of families who lost loved ones on that dark day.
As a zealous Evangelical Christian, doing all the right things, majoring in theology, pastoring and preaching, and leading youth ministry, our so-called "Christian" nation's response to 9/11 consumed me. The consensus among my family and friends, which was also embraced from many local church pulpits, was that violent retribution needed to follow, and the destruction it brought would be an act of patriotism. I was even told by one prominent New Testament professor that militarized retaliation against Afghanistan and Iraq would open up a way for the gospel to reach the Muslim world. Really?
Where, exactly, did Jesus' Great Commission call us to violent mission?
In solidarity with such sentiment, people waved American flags from bridges in support of the U.S. military, and drivers honked in support. Churches offered prayers for soldiers. Donald Rumsfeld, an architect of America's preemptive invasion of Iraq, placarded Bible verses on top-secret classified briefings while a defense contractor inscribed rifle scopes with biblical verses like 2 Corinthians 4:6: "For it is the God who said, 'Let light shine out of darkness,' who has shone in our hearts to give the light of the knowledge of the glory of God in the face of Jesus Christ" (NRSV). God, apparently, was on America's side of the rifle scope, as it sought to spread coercive light through violence in the Muslim world under the banner of imposed democracy.
Then, on March 20, 2003, America lit the skies with its military might to crush the Hussein regime in Iraq through its "Shock and Awe" campaign. Even thousands of miles away, the shock and awe felt real as news anchors strapped on military gear to ride in tanks and film the spectacle. As the night wore on, viewers smiled as bombs exploded over Baghdad. I watched from my youth pastor's house, where, to my disbelief, my beloved pastor and closest Christian friends cheered, even yelped, with glee as the Iraqi night sky lit up with balls of fire, sparks and smoke, signaling the death of strangers beneath the rubble. The celebrated spectacle led to the mutilation of over 200,000 innocent civilians, including entire Chaldean Christian communities. Christian nationalism — in its soft and hard cultural versions — or what some call "Ambassadors" and "Accommodators" — is deadly.
I come back to this moment often in my research as a New Testament professor. It sparked in me a life-changing pursuit of understanding Christianity with a more questioning posture toward the nationalist identity that had clouded my previous understanding of Scripture and, at times, suppressed my embrace of the teachings of Jesus. It also led me to Anabaptism and the Mennonite Church USA.
As Americans take to social media and call us to #NeverForget this week, I will never forget, pray for and mourn the loss of innocent American life. I will also never forget, pray against and mourn the ways Christian nationalism empowered tens of thousands of American Christians to support an $8 trillion dollar war that contributed to the spiral of violence rather than interrupting it. I will also devote my scholarly and pastoral energies to empowering congregations to challenge white Christian nationalism with the life and teachings of Jesus. Indeed, as my friend and former colleague Michael Gorman writes, "If violence and war is the way to peace, then Rome was right, and Christ died for nothing."

Mennonite Church USA invites you and your congregation to get involved in the Cost of War: Learn, Pray, Join initiative as one way to
reinvigorate our collective voices against the destructive powers of militarism.
The views and opinions expressed in this blog belong to the author and are not intended to represent the views of the MC USA Executive Board or staff.
Interested in submitting a blog for Menno Snapshots? Please see our blog guidelines here.