This blog is part of our Faith Formation Roundtables series.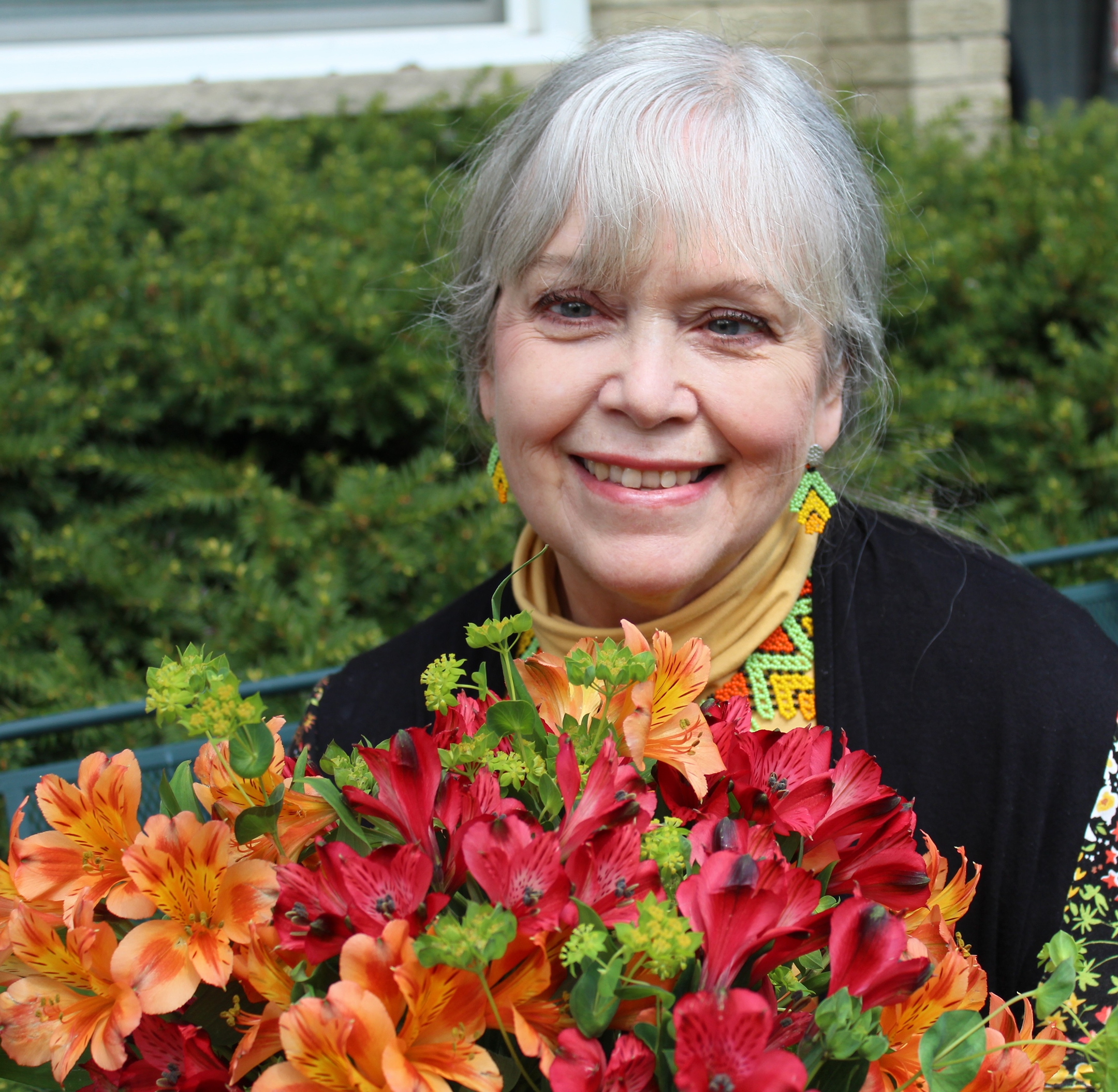 Ruth Goring is a poet, writer for children and visual artist, who grew up in Colombia as the daughter of missionaries. Besides her picture books for kids, she has published two collections of poetry: "Yellow Doors" and "Soap Is Political." In 2021, she retired from a career in book editing, most recently at the University of Chicago Press. Ruth is the featured guest for the Oct. 12 Faith Formation Roundtable.
_______________________________________________________
In recent years, I've been able to fulfill a childhood dream: writing and illustrating picture books. And becoming a Mennonite, also in recent years, has helped me as a book creator in ways I wouldn't have anticipated.
Let me begin with some words of gratitude for the congregation that brought me into the Anabaptist fold, Living Water Community Church,  in the highly diverse Rogers Park neighborhood of Chicago. Planted in the mid-1990s by a group from Reba Place Church and Fellowship,  it was multiethnic from the beginning — for example, a community of Cambodians who had arrived as refugees were part of the founding group. It has become even more so, as refugee families from Congo, Rwanda, Burundi, Nepal and Bhutan, along with immigrants from other countries, have found a spiritual home in our congregation. Young adults in the congregation are active in community organizing and service work, and their theological and political reflections challenge me toward deeper, more socially engaged faith.
Here are some ways my faith community has nurtured my writing and art for children:
Representation and power. As the congregation grew increasingly diverse, we went through a few awkward years with pastors and elders who were gracious and wise but primarily white. Conversations about how to rectify this were heartfelt and sometimes angry, or very painful, especially after our senior pastor resigned. We fell just seven votes short of what we needed to call an African American pastor recommended by our search team. However, that didn't stop the work; today, we have a group of elders and pastors who fully represent the main language and cultural communities in the church.
Wrestling with these issues was part of my preparation for creating picture books with diverse characters. I realized that I needed to become involved in the Diversity Network of the regional chapter of the Society of Children's Book Writers and Illustrators, so that I could form partnerships, support creators outside of the dominant culture and craft my characters with sensitivity. When considering the look of a family in my forthcoming picture book, "Isaiah and the Worry Pack,"  I was visually inspired by a Cambodian-American couple, who had met in our congregation, and their three young children. The illustrator chosen by my publisher, Pamela C. Rice, is Black, and she created beautiful mixed-race characters with whom many children will be able to identify.
The nature of God. Young women in my church have done a lot of work exploring the feminine face of God. What they have shared with me has deepened my own appreciation for God as mother, an appreciation which was born in a long-ago time of personal darkness when I was drawn to meditate on God as a mother eagle who shelters her chicks under her wings
"Picturing God," which I illustrated myself, contemplates biblical images for God, which include both a mother hen (Luke 13:34) and the Spirit as a feminine comforter (John 14:16–18, 26; an expert in biblical languages told me years ago that the Holy Spirit is feminine in Hebrew, neuter in Greek!). And Erika Meza, who illustrated "Adriana's Angels,"  was inspired to create gorgeous, circular, almost womblike backgrounds for two images of little Adriana held in God's love.
Beauty. Living Water's meetinghouse is a renovated one-story urban building that was formerly a car dealership. The sanctuary looks like what we used to call a "multipurpose room" in a school building — generic and not in itself inspiring. But the congregation has always encouraged artistic members to dream and create. Today, the sanctuary is graced by wooden window panels with cutout images depicting the life of Christ; glorious banners that change with the liturgical seasons; and to one side, a collaborative mosaic that memorializes the devastation of Aleppo, Syria, in the wake of the democratic uprising.
Living Water didn't teach me to love beauty; beauty has been part of my desire for God ever since I was a young child. My family's home was always full of books, and I remember feeling offended by illustrations that weren't beautiful or clever. "Some adults think it doesn't matter, because we're just kids," I thought. So I have endeavored to create books that the child Ruth would have wanted to gaze at, as well as read. Making art for "Picturing God" was the most joyful, prayerful work of my life! And what a blessing it has been to see my other two books illustrated by artists who have brought great heart to the work.
My dream nowadays is that my books for children can be little seeds in the great garden of God's redemption of the world. Life among Anabaptists nourishes that dream.
---
Faith Formation Roundtables focus on faith formation in Children's and Youth Ministries.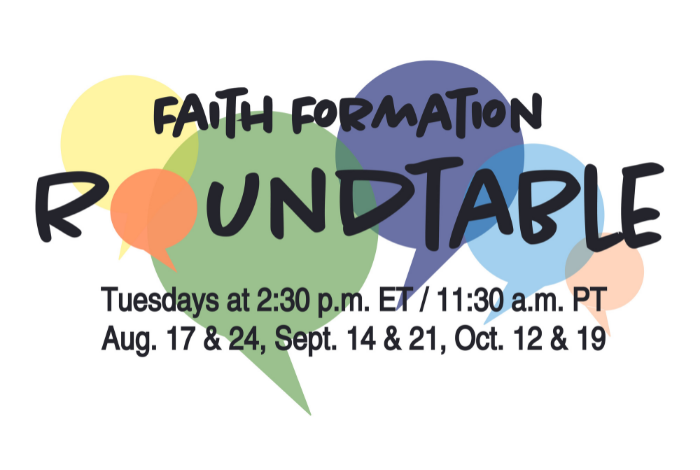 Click here to read more about the Faith Formation Roundtables.
View the Intergenerational Faith Formation Roundtable recording on MC USA's Intergenerational Faith Formation page.