This article is part of our series on Voices Together, the new worship and song collection from MennoMedia, in partnership with Mennonite Church USA and Mennonite Church Canada.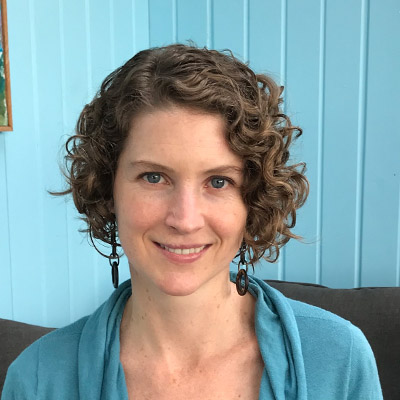 Katie Graber is an ethnomusicologist, who studies race and ethnicity in a variety of contexts, including Mennonite music, American music and European opera. She has taught classes on Western music history and world music, and she accompanies Suzuki recitals and school choirs. She leads singing at her church in Columbus, Ohio, and chairs the Intercultural Worship committee for the Voices Together project.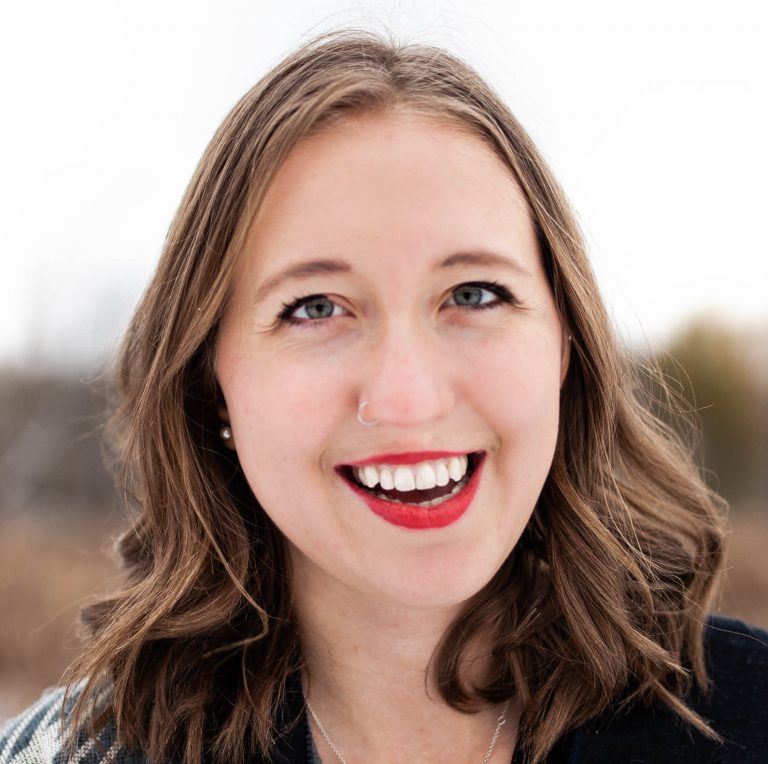 Anneli Loepp Thiessen is a Ph.D. student in Interdisciplinary Music Research at the University of Ottawa, where she studies diversity and equity in the contemporary worship music industry. She is a co-director of Anabaptist Worship Network and director of Ontario Mennonite Music Camp. Anneli was honored to serve as a committee member for the Voices Together hymnal.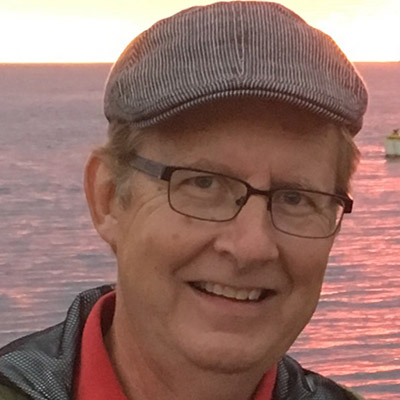 Paul Dueck is a retired high school/college music teacher. He has led singing at numerous Mennonite conventions including at the Mennonite World Conference in Paraguay. Paul and his wife, Linda, are presently working with Mennonite Church Manitoba at Camp Assiniboia.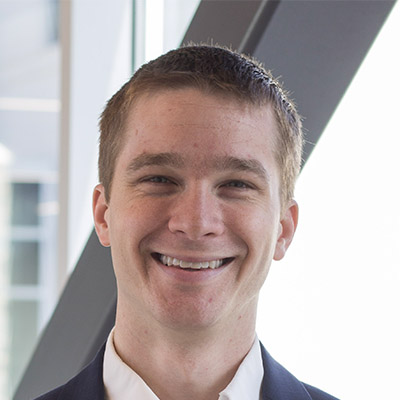 Benjamin Bergey is an active song leader and conductor. He is assistant professor of music at Eastern Mennonite University, where he conducts the choirs and orchestra and teaches music theory and conducting. In addition to serving as music editor for Voices Together, he is director of music at Harrisonburg Mennonite Church and conducts the Rapidan Orchestra.
_____________________________________________________________________________
As the weather cools and people begin to harvest gardens and fields, many think of thanksgiving — the holiday, as well as the everyday act of appreciating the changing seasons and the mysterious ebbs and flows of life on this planet. Worship services frequently include thanks in many forms, such as singing, praying, sharing joys and announcements. Voices Together includes a "Praising: Thanksgiving" section (song numbers 113-124) and a Thanksgiving index entry (page 1127) with many songs and worship resources that could be used weekly or in a special Thanksgiving service. This blog post introduces a few of those materials.
November is also Native American heritage month, and Indigenous People's day is often observed on the day after Thanksgiving or in October in place of Columbus Day. Communities may consider ways to include materials related to Indigenous communities in worship services as well; see these blog posts for information on these materials in Voices Together:
https://www.mennoniteusa.org/menno-snapshots/voices-together-the-work-of-including-indigenous-voices-perspectives-and-ways-of-worship-in-the-new-mennonite-worship-and-song-collection/ 
https://www.mennoniteusa.org/menno-snapshots/moon-of-wintertime-mennonite-hymnal/ 
Worship Resources
VT 104 Sing the Goodness is a visual art piece by Meg Harder (Canada) that uses the Mennonite folk art tradition of Fraktur to depict praise in the midst of creation. 
VT 864 We offer thanksgiving to our Creator was adapted from an Ojibwe six directions prayer by Barb Daniels (Manitoba, Canada) and Neill von Gunten (Manitoba, Canada) in 2002. It was used at Riverton Fellowship Circle, a congregation of First Nations and Métis members that was founded in 1985, joined Mennonite Church Manitoba in 2006 and closed in 2020.
VT 881 God of cosmos and quarks by Joelle Friesen (USA, 2016) uses contemporary language to evoke the wonder of creation.
VT 1018 Creator Spirit, you clothe the flowers is a prayer by Brother Roger of Taizé (France), written in 2000. 
Songs
VT 526 En medio de la vida (You Are the God within Life)
Text: ​​Spanish; Mortimer Arias (Bolivia); English translation by George Lockwood (USA) and Adam M. L.Tice (USA)
Music: Antonio Auza (Bolivia); accompaniment arranged by Homero Perera (Uruguay/Argentina) 
Mortimer Arias was born in Uruguay in 1924 and was ordained to ministry in the Methodist church. He has served many years as a bishop in Bolivia and wrote the text of this song for the opening of a new Methodist church in La Paz, Bolivia. The composer, Antonio Auza, was born in Bolivia and was a lay worker in the Bolivian Methodist church, a music teacher and a friend of Arias. He uses the cueca dance, a dance of the Incas, to provide rhythmic energy to the melody and the words. Homero Perera, who arranged the song, was also born in Uruguay and moved to Argentina in 1958, where he composed in the style of the tango dance. He is a prominent Argentine composer and professor of sacred music in an ecumenical seminary in Buenos Aires.This song is especially fitting for a worship service on work and vocation, such as a service on Labor Day weekend, and it also works well with themes of thanksgiving, communion, outreach and service. It is very effective with the use of Latin American percussion instruments, with some of them playing the rhythm of the first 2 bars.
VT 814 O God beyond All Praising
Text: Michael Perry (England), 1982
Music: Gustav Holst (England), 1918, adapted from "The Planets," 1916.
The inclusion of this song is an example of the Voices Together committee prioritizing a tune rather than fitting a tune to an existing text. This tune, which originally lacked lyrics, is a lovely representation of the Jupiter melody from Gustav Holst's seven-movement orchestral suite, "The Planets." You can listen to this recording to hear how the majestic tune emerges from the swirling polyphony around the 2:55 mark. As an expansive, unison melody representing the largest planet, an equally grand and expansive text was needed to suit it well.  The poetic meter is tricky to match with a text because of the long musical phrases and overall length of the verses. For that reason, it is important to keep the line moving while giving the notes and the words the space they deserve. This hymn is especially wonderful with an organ, or with other instruments to fill out the sound. Varying the instrumentation across verses will keep it interesting (for example, a quieter or sparser texture in verse 2 to match the text). It would be a compelling song to use during offertory or as an opening song for a Thanksgiving service.
VT 121 When at Creation's Dawn
Text: Jean Janzen (USA), 1993
Music: James E. Clemens (USA), 1993
The music of this hymn begins in unison and builds to the grand four-part "alleluias" at the end of each verse. Keyboard accompaniment can help a congregation learn the tune and harmonies, and a cappella voices can powerfully sing out "let our songs now echo nature's praise" in the final verse. Text writer Jean Janzen supplied this background: "I recall that Jim Clemens requested a text from me that focused on the Creation — and let me run with it. It was an honor, and the resulting setting honors the words most beautifully. I can imagine this hymn enriching congregations as they enter into worship, coming together in a building from the setting of sky and trees, or sung together outside of the worship space before entering. I must admit that getting lowly little insects into a hymnal gives me a secret pleasure!" 
VT 114 Nun danket alle Gott (Now Thank We All Our God)
Text: German; Martin Rinckart (present-day Germany), 1636; English translation by Catherine Winkworth (England), 1858
Music: Johann Cruger (present-day Germany), 1647
This is a pillar hymn that appears in almost all German and English hymnals. Martin Rinckart (1556-1649) was a German Lutheran pastor. He wrote the text in 1636 during the violence and plague of the Thirty Years War, a time when he was conducting 40-50 funerals each day. Johann Crueger (1598-1662) composed the music in 1649. He was a Lutheran cantor, composer and teacher, who tirelessly promoted congregational singing. Crueger's "Praxis Pietaties Melica" is considered one of the most important collections of German hymnody from the 17th century and was reprinted 44 times.This hymn is often used as a gathering or processional for celebrations of thanksgiving. Mennonites who immigrated from Russia to North America in the 20th century sing it to remember their horrific journeys. Despite the loss and tragedy, the hymn thanks God for "the countless gifts of love."
---

The views and opinions expressed in this blog belong to the author and are not intended to represent the views of the MC USA Executive Board or staff.