By MC USA staff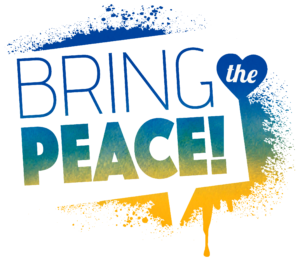 Mennonite Church USA (MC USA) has announced its worship plans for MennoCon21, including a new morning Bible study and five evening worship services centered on the theme, #BringThePeace. The Bible study and worship services will be available in real time to both online and in-person attendees of the denomination's first hybrid convention, hosted in Cincinnati, Ohio, July 6-10, 2021. Registration for all opens April 6.
Morning Bible study
"During the past several conventions, the Delegate Assembly held a morning Bible study that received high accolades," said Scott Hartman, MC USA director of event planning. "Now, we are bringing this opportunity to all attendees."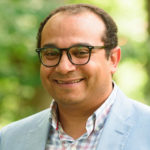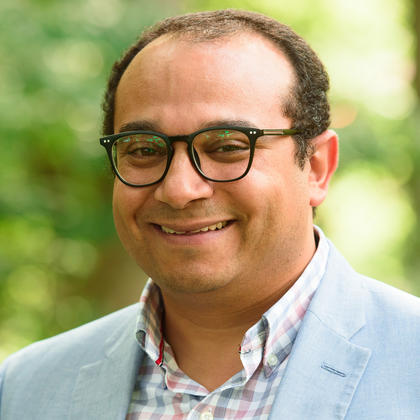 The Bible study will open with worship selections from Voices Together, the new Anabaptist hymnal and worship resource from MennoMedia.
Safwat Marzouk, associate professor of Old Testament/Hebrew Bible at Anabaptist Mennonite Biblical Seminary, Elkhart, Indiana, will share on the topic, "Shalom Justice Amidst Pandemic and Racism."
Worship services  

The five evening worship services will feature Mennonite pastors, leaders and educators sharing messages rooted in peace scriptures:
Tuesday, July 6: Lesley Francisco McClendon, senior pastor, and Caleb McClendon, assistant pastor, of C3 – Calvary Community Church, Hampton, Virginia, will speak on the topic, "The Root of Peace," based on various scriptures in Genesis.
Wednesday, July 7: Meghan Good, Teaching Pastor, Trinity Mennonite Church, Glendale, Arizona, will speak on the topic, "Jesus is the Peace," based on Ephesians 2:14-16.
Thursday, July 8: Ana Hinojosa, immigration education coordinator for Mennonite Central Committee, Brownsville, Texas, will speak on the topic, "Feel the Peace," based on Mark 5:21-43.
Friday, July 9: Jon Carlson, lead pastor of Forest Hills Mennonite Church, Leola, Pennsylvania, MC USA board member and moderator-elect nominee, will speak on the topic, "Trust the Peace," based on Matthew 27 and Psalm 22.
Saturday, July 10 closing worship: Glen Guyton, MC USA executive director, will speak on the topic, "Bring the Peace," based on John 15:12-17
Each worship service also will include a time of singing contemporary and traditional praise songs with the MennoCon21 worship band, led by Seth Thomas Crissman, educator, pastor and writer/musician with the Walking Roots Band.
Worship leaders for the services are Chris Cox, youth and young adults pastor at C3, Hendy Matahelemual, associate pastor for community engagement with Mosaic Mennonite Conference, Lansdale, Pennsylvania, and Kay Schroeder, pastor of congregational life at Hesston (Kansas) Mennonite Church.
The worship services were planned by the MennoCon21 worship planning committee, led by Worship Planning Coordinator Shannon W. Dycus, dean of students at Eastern Mennonite University, Harrisonburg, Virginia.
Registration opens on April 6 for MennoCon21. For more information, visit the MennoCon21 website and subscribe to the MennoCon21 newsletter.
Mennonite Church USA is the largest Mennonite denomination in the United States with 16 conferences, approximately 530 congregations and 62,000 members. An Anabaptist Christian denomination, MC USA is part of Mennonite World Conference, a global faith family that includes churches in 58 countries. It has offices in Elkhart, Indiana and Newton, Kansas.  https://www.mennoniteusa.org/