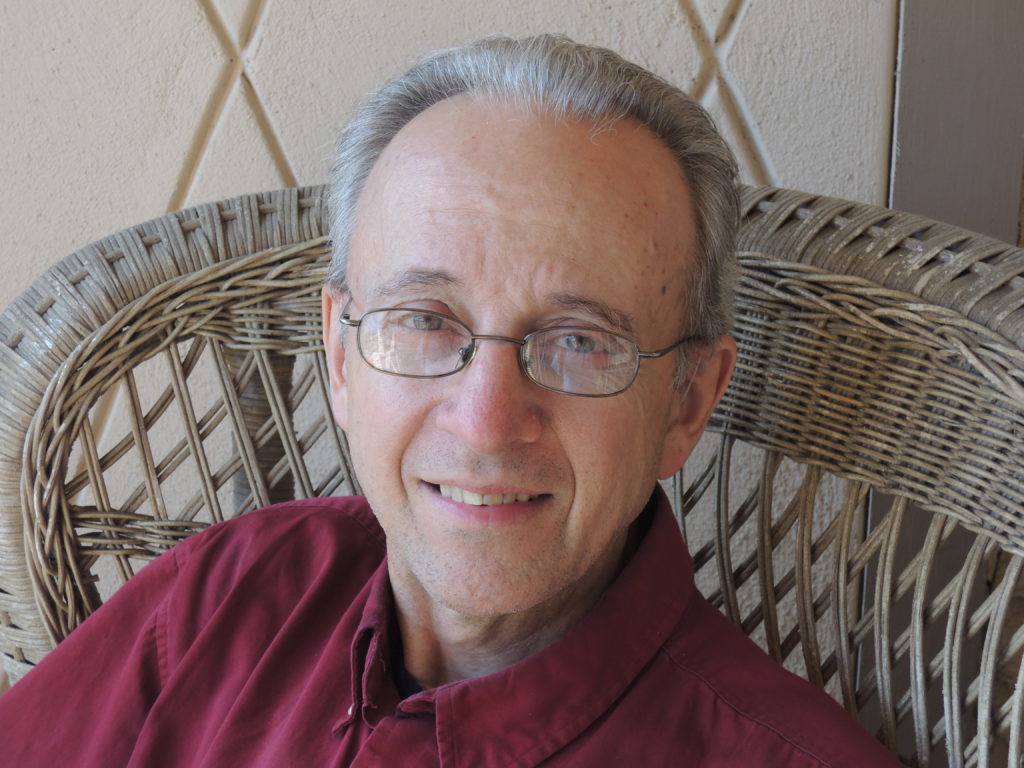 Joe Roos is a co-founder of Sojourners Magazine and a retired Mennonite Church USA pastor. He lives with his wife and daughter in Altadena, California.
__________________________
As the train from San Diego pulled into Los Angeles Union Station in April 2019, I held high a sign that read, "Bienvenido, Pedro!" After walking down the lengthy exit slope and into the station corridor, Pedro saw my sign and big smiles stretched across both of our faces. We greeted each other with a big hug and headed to our home in Altadena, California.
Pedro (not his real name) had just been allowed into the United States to seek asylum, not long before President Donald Trump unceremoniously slammed the door shut. Pedro is from Honduras and his situation is not unlike that of the great majority of Central American migrants. Honduras is controlled by a corrupt dictator and gang violence runs rampant. Like many families in Honduras, extortion payments are forced on them by gangs. Pedro's family missed a couple of payments and he was attacked by gang members, his kneecaps broken with a lead pipe and his legs slashed with a machete. After months of recovery from his wounds, Pedro's son was threatened with death if he did not run drugs for the gang, and his daughter was threatened as well. Like any normal parents, Pedro fled north with his family to the U.S. seeking safety and a new life.
A few days after the election of Donald Trump as president in 2016, I met with several young immigrants. They had been brought to the U.S. as children and could stay here under the Deferred Action for Childhood Arrivals (DACA). The fear in that room was palpable, knowing that Trump had promised to cancel DACA. A short time later, when Trump took unilateral action to ban all immigrants and build a wall on our southern border, fear again gripped many people who knew that their lives would be in danger if they were deported to their homelands.
Then, when the Immigration and Customs Enforcement agency (ICE) began brutally arresting undocumented immigrants in their homes and separating immigrant families at the border, holding their children in cages, it was clear to us that our family needed to somehow be involved in opposing the violence and injustice our country was perpetrating against poor and vulnerable immigrants.
On Maundy Thursday 2017, we took our teenage daughter out of high school and as a family marched through the streets of Los Angeles with over 100 other people of faith to protest the Trump administration's violent and oppressive policies. When we reached ICE headquarters, about 35 of us blocked the entrance, keeping ICE vans from entering with new detainees and leaving with deportees. We were arrested for our act of civil disobedience and driven away in police wagons, but ICE could see that families and people of faith, including clergy like myself, were not going to stand by quietly and let the injustice and suffering go unchallenged.
Then, in January 2019, I received an email from the Matthew 25 Movement in southern California stating an urgent need for people to host and sponsor asylum-seeking refugees from Central America. Our family talked about making a safe place in our home and we quickly knew exactly what God was calling us to do. We immediately said yes and three months later I met Pedro at Union Station.
The Matthew 25 Movement in the U.S. is a growing national coalition of over 200 churches and Christian organizations who have committed to standing with the immigrant communities in this current dangerous and fluid political environment. Their commitment is to follow Jesus' words: "Truly I tell you, whatever you do for one of the least of these sisters and brothers of mine, you do for me." (Matthew 25:40)
What Matthew 25, the Movement and the Scripture, was inviting our family to do was to practice radical hospitality in the face of grave injustice to some of the "least of these sisters and brothers."
We have not regretted our decision for a moment.
There have been challenges, of course. Adjusting to a new dynamic within our home took some time. Planning our mornings so that each of us could use our one bathroom and get on with our days was another. Communicating when we knew little to no Spanish and he knew no English was thankfully made a good deal easier with the Google Translate App. And making sure Pedro got to all his ICE check-ins and meetings stretched us a bit as well.
But these challenges fade in comparison to the blessing it has been for Pedro to live with us these past 16 months. Getting to know Pedro, his culture, his family in Honduras and his children, now living on the East Coast, have broadened our lives and given us many joys. Walking with him in his ongoing depression and anxiety of separation from his children has been a privilege. Hearing about his suffering and torture back in Honduras has opened our eyes even more to the hard and difficult way of life he and so many other immigrants have experienced, due in no small part to the historic U.S military violence and oppression in Central America. But most of all, despite all that he has suffered, we have been so deeply blessed by Pedro's joyous spirit, humility and faith. In opening our arms and hearts to Pedro, he has given back to us in more ways than we can ever count.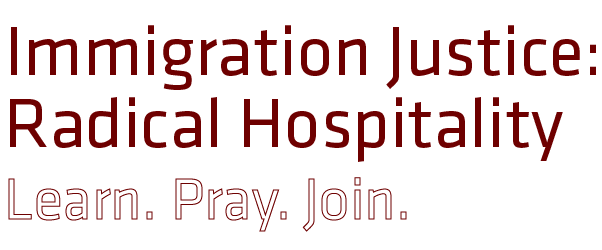 We seek to join in God's healing work regarding immigration, trusting that God goes before us and desires wholeness and well-being for all people. (from MC USA Churchwide Statement on Immigration)
You are invited to get involved with the work for Immigration Justice: Radical Hospitality as we offer resources to Learn, Pray, Join.
Find resources to Learn, Pray, Join for Immigration Justice
Donate to Immigration Justice
The views and opinions expressed in this blog belong to the author and are not intended to represent the views of the MC USA Executive Board or staff.