By Jessica Griggs for Mennonite Church USA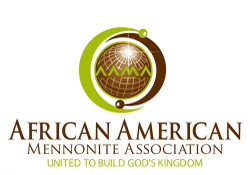 ELKHART, Ind. (Mennonite Church USA) — The African American Mennonite Association (AAMA), one of the racial ethnic groups that make up the Racial Ethnic Council of Mennonite Church USA (MC USA), has prepared a new master class curriculum for Black Mennonite church leaders in celebration of Black History Month. The video-based curriculum is titled "Leadership Essentials for the Culture" and uses biblical texts and the experiences of seasoned leaders to empower, equip and encourage underrepresented church leaders across the denomination, with a special focus on Black leadership.
View an introductory webinar with curriculum directors here. The recommended donation for lifetime access to the course is $149 for AMMA members or $299 for non-AAMA members.
The video series features five Black Mennonite leaders —Glen Guyton, Dr. Lesley Francisco McClendon, Caleb McClendon, Nicole Francisco Bailey and Bishop Leslie Francisco III — who each share from their experiences with topics that have impacted their ministry journeys. The curriculum is made up of 16 videos, broken up into four classes, with each video ranging from 8-18 minutes in length. Participants are invited to reflect on the content in groups or through self-reflection. A packet of additional resources will also be available for download.
Guyton, executive director of MC USA, said, "We need to train and equip leaders to serve in their contexts. This course features experienced Black leaders speaking to other Black leaders. I think the content is relevant to any church leader, but I hope underrepresented leaders can see themselves in the presenters."
Guyton uses his experiences as the first person of color to hold the office of MC USA executive director to provide insight into the difficulties of staying relevant in ministry and dealing with racism. This class includes videos about cultural relevance in ministry, relevant ministry in a changing context, diversity and inclusion in ministry, and microaggression and marginalization in ministry. Guyton provides optional homework assignments from his book, "Reawakened, Activate Your Congregation to Spark Lasting Change," at the end of each of his lessons. Guyton attends San Antonio (Texas) Mennonite Church.
Dr. Lesley Francisco McClendon and Caleb McClendon team up to provide a class on women of color in ministry. Dr. Lesley Francisco McClendon is the senior pastor and Caleb McClendon is the assistant pastor of Calvary Community Church (C3 Hampton) in Hampton, Virginia. Dr. Lesley Francisco McClendon teaches about changing the narrative and sexism, overcoming imposter syndrome, and tokenism, while Caleb McClendon provides a lesson on why it is important to support Black women in leadership.
Nicole Francisco Bailey is the executive director of C3 Hampton and the founder of Emerge Enterprises. She uses her experience working in the back end of ministry to provide lessons about the administrative side of ministry, providing videos about "doing ministry" versus "being ministry," ministry plans, budgeting basics for ministry and avoiding burnout.
Bishop Francisco is a member of the MC USA Executive Board and the president of AAMA. He currently serves C3 Hampton, as an oversight pastor. Bishop Francisco previously served as the senior pastor of C3 Hampton, a position he retired from using a seven-year succession plan. He uses this experience to teach about the importance of preparing for pastoral succession. This class includes videos about pastoral succession, transition, mentoring tomorrow's pastors and shifting the paradigm.
The African American Mennonite Association is a racial ethnic group of the MC USA, which serves as a voice of advocacy and works to equip and link African Americans, as well as African American-integrated congregations within MC USA.
Mennonite Church USA is the largest Mennonite denomination in the United States with 16 conferences, approximately 540 congregations and 56,000 members. An Anabaptist Christian denomination, MC USA is part of Mennonite World Conference, a global faith family that includes churches in 59 countries. It has offices in Elkhart, Indiana, and Newton, Kansas. mennoniteUSA.org