By MC USA staff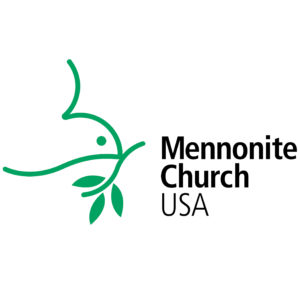 *Updated March 18, 2021.
The Constituency Leaders Council (CLC) of Mennonite Church USA (MC USA) recommended two out of four proposed resolutions and several bylaw changes be forwarded to the Delegate Assembly, at its online meeting on March 12-13, 2021.
MC USA Moderator-Elect Linda Dibble chaired the CLC virtual gathering of leaders from the 16 area conferences, five denominational agencies, constituency groups, racial/ethnic groups and MC USA staff.
The two proposed resolutions that received support address retirement of the denomination's Membership Guidelines and accessibility for people with disabilities. The two remaining proposed resolutions address the inclusion of LGBTQIA people in the denomination and justice in the U.S. criminal legal system. After a vigorous open discussion and dialog in separate breakout groups, representatives voicing different sides of the issues did not reach consensus on the two proposed resolutions for various reasons. Some cited the challenge of processing the four proposed resolutions and proposed bylaw changes given the time restraints of the meeting. .
The Resolutions Committee will process the CLC's feedback on all four resolutions at its virtual meeting on March 24, 2021. The Resolutions Committee will then make the final determination on whether to forward the church statement resolutions on accessibility, LGBTQIA inclusion and justice in the U.S. criminal legal system to the Delegate Assembly for in-person deliberation at a special session tentatively proposed for late spring 2022.
Meanwhile, at its virtual meeting on April 16, 2021, the EB will finalize the proposed bylaw changes and determine whether the organizational resolution on the proposed retirement of the Membership Guidelines will be submitted to the Delegate Assembly for deliberation in 2022.
Resolutions designated for delegate action will be shared on the MC USA website for engagement by area conferences, congregations and constituents prior to the Delegate Assembly.
According to the Guidelines for Developing Resolutions, final decisions on church statements and organizational resolutions are made by the Delegate Assembly.
Resolution discussion overview
During the CLC meeting, sponsors and authors of potential resolutions presented their proposals and addressed questions from the gathering. CLC members answered a series of discernment questions about each proposed resolution in breakout groups. The groups then reported to the full council.
Organizational resolution: "Clarification of Mennonite Church Polity and the Role of the Membership Guidelines of MC USA"
MC USA Executive Director Glen Guyton presented this proposed resolution on behalf of the EB and staff. Developed with feedback from the CLC at its meeting in October 2020, the EB proposed resolution would effectively "retire the Membership Guidelines as the active polity in MC USA," while simultaneously calling the church to "commit to the difficult work of being church together amidst our differences, working at biblical justice and reconciliation where there is conflict."
Initially developed as a formational document, the Membership Guidelines prohibits pastors from performing same-sex covenant ceremonies, subject to a review of their credentials by their area conference. Guyton explained that this policy is not consistently enforced in the denomination, and the EB has never had the authority to enforce it.
"This proposed resolution doesn't change anything in our current practice," Guyton said, noting that area conferences would continue to manage and approve credentials as they have been and as they see fit, in accordance with the MC USA bylaws.
Seven out of the eight breakout groups responded that the proposed resolution should be sent to the Delegate Assembly for action. The remaining group was unable to reach consensus.
Church statement resolution: "A Resolution for Repentance and Transformation"
Randy Spaulding, pastor of Boulder (Colorado) Mennonite Church and Michael Crosby Ill, of First Mennonite Church of Champaign-Urbana (Illinois) wrote and presented this proposed resolution on behalf of the Inclusive Mennonite Pastors community. The third author, Joanna Harader, pastor of Peace Mennonite Church, Lawrence, Kansas, was not present, as all presentation teams were limited to two people.
According to Spaulding, the proposed resolution "draws heavily on the good work of the 2019 [Membership Guidelines] Advisory Group" and was endorsed by 31 organizations, including 26 Mennonite congregations and almost 500 individuals.
The proposed resolution acknowledges the harm caused by MC USA's Membership Guidelines in excluding LGBTQIA people and calls for the denomination to "rescind" Section III of the Membership Guidelines, create an LGBTQIA constituency group, provide resources to encourage truth-telling and "embody a theology that honors LGBTQIA people and relationships with all future MC USA theological statements."
Guyton clarified the difference between this and the EB's Membership Guidelines resolution, saying, "The EB resolution addresses polity. It deals with one aspect of how we operate. The Inclusive Mennonite Pastors resolution goes beyond polity and addresses other systemic and justice issues."
"Sometimes the injustice within is the most difficult to acknowledge and address," said Crosby, noting that LGBTQIA people have been calling the Mennonite Church to do this work for more than 45 years. "Will we keep ignoring the pain radiating from some members of the body of Christ?"
"Exclusion and mistreatment of LGBTQIA people by the church have driven many people away from participation in the church, even causing some to set aside their faith altogether," said Spaulding. Referencing MC USA's Vision: Healing and Hope statement, he added, "We cannot expect God's healing to flow through us to the world, while continuing to hold policies that do great harm to our siblings within the Mennonite Church."
Spokespeople for several breakout groups shared that there was strong tension and passionate dialog in their groups regarding this resolution. Some groups expressed support for broadening the conversation on human sexuality across the denomination, hearing the testimonies of those who have experienced harm and "doing the work" to listen and build relationships. However, some groups said they struggled with the language of the resolution, with some describing it as "challenging," "scolding" and "not invitational." Others questioned whether there were more pastoral ways to accomplish the goals of the resolution.
Three out of eight breakout groups said that the proposed resolution should not be forwarded to the Delegate Assembly at this time, and three groups indicated that it should be considered for further study by the denomination. One group recommended that it be moved forward.  The remaining group was unable to reach consensus on a response.
Church statement resolution: "MC USA Accessibility Resolution 2021"
Jeanne Davies, executive director of Anabaptist Disabilities Network (ADN), and Clare Krabill, COO of MHS, an agency of MC USA, presented this proposed resolution, which aims to help all members "recognize and seek to remove barriers to belonging for people who have disabilities." Written by a collaborative team from ADN and MHS, the church statement resolution asks congregations to evaluate and increase their accessibility to people with disabilities, while offering resources, tools and support through the ADN. The breakout groups expressed unanimous support for forwarding this resolution to the Delegate Assembly.
Church statement resolution: "For justice in the U.S. Criminal Legal System."
Charlotte Tsuyuki Lehman, pastor of Reba Place Church, Evanston, Illinois, and Stephen Lamb, associate pastor of Living Water Community Church in Chicago, presented this resolution. Written by Zachariah Begly of Reba Place Church and Elizabeth Reimer of Lombard (Illinois) Mennonite Church, it calls congregations to support 10 suggested commitments, including learning about the injustices in the U.S. criminal legal system, speaking with and learning from former prisoners, supporting the families of the incarcerated, learning how our legal system has been shaped by racist assumptions, and advocating for a broad list of reforms, such as ending cash bail and mandatory minimum sentencing.
"While we felt that this does advance our vision of MC USA's Renewed Commitments, we were not able to reach consensus on whether this should be sent to the Delegate Assembly," said Ryan Koch, moderator of Mountain States Mennonite Conference, on behalf of his breakout group. "Some felt that further study was an appropriate way to move forward. Some also felt that the resolution needs more vetting and additional sources, and some wanted law enforcement to be part of the process."
Spokespersons from other groups provided similar feedback. The Resolutions Committee will process this input at its upcoming meeting.
Proposed bylaw changes
On behalf of the EB, Guyton presented several proposed changes to the MC USA Bylaws, including:
Updating the agency description of Mennonite Education Agencyto reflect its current role more accurately. This includes downsizing its board from a maximum of 11 members to a maximum of seven members and adjusting to ensure diversity.
Removing The Mennonite as an agency of the church (The Mennonite merged with Mennonite World Review in 2020 to become Anabaptist World, an independent organization.)
Clarifying language concerning state requirements and denominational procedures for electronic meetings
As these are more routine changes, the 2021 Delegate Assembly will vote on these recommendations during its abbreviated virtual gathering on July 10, 2021.
Other business
In other business, Stan Shantz, chair of MC USA's Leadership Discernment Committee, announced that Jon Carlson has been nominated as moderator-elect for the next biennium. Carlson is an EB member and lead pastor of Forest Hills (Pennsylvania) Mennonite Church.
Beny Krisbianto of the CLC Gifts Discernment Committee presented recommendations for CLC positions in the 2021-2023 biennium. They are Bill Zuercher, recording secretary; Lois Barrett, vice chair; Paula Snyder Belousek, worship; and Sandra Montez-Martinez and Stan Shantz for reappointment to the Leadership Discernment Committee.
The CLC is an MC USA advisory group comprised of leaders from the area conferences, agencies and constituency groups that meets one or two times per year to counsel and advise the Executive Board, the Delegate Assembly and Mennonite Church USA, functioning as denominational elders.
The next meeting of the CLC is October 14-16, 2021, in Kansas City, Missouri.
Mennonite Church USA is the largest Mennonite denomination in the United States with 16 conferences, approximately 530 congregations and 62,000 members. An Anabaptist Christian denomination, MC USA is part of Mennonite World Conference, a global faith family that includes churches in 58 countries. It has offices in Elkhart, Indiana and Newton, Kansas. mennoniteUSA.org