During the Voices Together (VT) Dedication event on December 13, 2020, the first of four online Launch webinars, the committee received more questions than we had time to answer. Here are the remaining questions from that event.
By Katie Graber

Do you expect congregations that primarily sing contemporary worship music projected on screens to adopt Voices Together instead of continuing to project music?
 We do not expect Voices Together to fulfill every Mennonite congregation's needs, but we hope it will bridge gaps and be useful for a variety of communities. For example, the Voices Together projection version will be useful for some congregations that are already accustomed to reading songs from a screen.
 If a congregation sings a blend of traditional and contemporary songs, Voices Together may be a comfortable fit. If a congregation primarily sings contemporary music, they may encounter new-to-them traditional hymns that they will love. If a congregation primarily sings traditional hymns, they may find new-to-them contemporary worship music they will come to love. While we hope that Voices Together will be an appropriate choice for many Mennonite congregations, we also know that there are some who will not find all of their needs met in the collection.
 In each of these cases, congregations that stretch their musical boundaries are more likely to be able to sing together when they meet each other at regional or national gatherings.
When I inquired about getting a digital projection edition, I was told that there needs to be a minimum number of pew edition copies purchased in order to purchase the projection edition. We are a small congregation and it would be hard to meet that minimum number of pew editions. Is there any way that the minimum can be reduced in order to purchase the projection edition, especially during this COVID era?
Yes! The minimum purchase requirement has been removed, and you may order here.
What's going to happen to the committee now? Are you still editing related products and resources or are you all going your separate ways now? Or both?
Committee members are engaging in a variety of ways. A group is still planning MennoMedia launch events, including upcoming webinars on March 6 and May 10 (registration here) and ReconciliAsian's webinars on March 19 and 26 (registration here).
Some committee members are writing supplementary materials such as Voices Together curricula, discussion guides, and more – see voicestogetherhymnal.org/resources for available resources, and check back for forthcoming material!
Individual members are accepting speaking engagements and worship leading duties at churches and educational institutions. If your congregation would like to schedule an event, you can find more information and ideas on the Voices Together website 
Some are working on new projects related to Anabaptist worship. Together in Worship is an online database of freely available worship resources. Anabaptist Worship Network offers courses and webinars, a private Facebook group for discussions and questions, and resources such as this spreadsheet of Voices Together copyright and recording/video information.
What was the most difficult decision(s) you made involving not including certain hymns that you knew would be missed?
We knew people would feel a loss when they miss a song from previous collections, or don't see a song from an outside source that they were hoping would be included. We considered each of the 900+ songs in Hymnal: A Worship Book, Sing the Journey, and Sing the Story, and sometimes brought text or tune into Voices Together if that seemed like the "heart" element of the song. This blog post about the contents of Voices Together includes a chart of how many songs come from these and other sources.
 From within the trilogy, we also made several difficult decisions not to include beloved songs that can do harm to people and our communities:
 "'Twas in the Moon of Wintertime" has a complicated history, and many Indigenous people feel it has been misappropriated and conveys misunderstandings about Indigenous cultures. Here is an essay explaining more of those issues.
 Songs by David Haas were removed from consideration after sexual abuse survivors called for him to be held accountable for a history of abuse. Listening to and caring for survivors means recognizing that continuing to sing those songs both allows him a platform to continue abusive patterns and potentially retraumatizes survivors during worship. Members of the committee worked with survivor advocates to create this discussion guide about survivor-centered worship for communities. We also recognize that these songs are beloved, and many people will mourn their loss. Here is an essay recognizing those losses and suggesting other songs with similar themes and musical styles.
 "I Was There To Hear Your Borning Cry" (Sing the Journey #89) was another highly rated heart song from our surveys that we removed because of its potential to alienate worshipers. The song tells of God's care throughout life, and alludes to humans' roles as parents watching a child grow up as well. While this sentiment can be beautiful and comforting, it excludes individuals and families that do not follow a life trajectory from birth through baptism, marriage, biological parenthood, and old age. Parents who are not "there to hear [their child's] borning cry," people who are not married or are not parents, or families that do not experience "the evening" of their lives together are not represented in this song.
 While "I Was There To Hear Your Borning Cry" may be useful and appropriate to some occasions, we chose to seek out other songs that are more inclusive to a variety of family structures and life cycles. One example is VT #523, the new-to-us text "God made from one blood all the families of earth, the circles nurture that raised us from birth …" by Thomas Troeger, with a new tune by Gregory Smucker. VT #521, "Your Grace Finds Me" by Matt Redman and Jonas Myri,n also names finding God's grace in a newborn, marriage, and funerals in a way that may be more inviting to people in many contexts of life.
 In addition to wrestling with these well-known examples, the committee made difficult decisions about new songs. Many wonderful songs from ecumenical and Anabaptist sources, newly written or new to us, could not fit in Voices Together. Some copyright considerations, and many decisions of balance (of acts and topics of worship, church year, musical style, and more) meant that songs were left behind. For example, hundreds — perhaps thousands — of awe-inspiring communion songs, Psalm settings, Kyries, Glorias, and more have been written for denominations that use those elements every week. Voices Together includes examples from each of those categories.
 Similarly, hundreds (perhaps thousands?) of songs by Mennonites and Anabaptists are giving life to local communities across North America and around the world. The open submissions process for Voices Together yielded over 2,000 submissions, with over half by Anabaptist contributors. Because more than half of Voices Together contents came from previous collections, we had to make difficult decisions about which new songs would best balance and round out a new worship book.
 One particular example of a difficult decision-making process regarding Anabaptist submissions is the many excellent texts by Adam Tice that were rated very highly in anonymous committee processes. Adam is a professional hymn writer with several published collections, and he works with many talented tune writers. As a Mennonite himself, with ministerial credentials held by Central District Conference of MC USA, he writes from our tradition and into our theological frameworks. At the same time, the Voices Together committee did not want to overrepresent any single voice, and so, after de-anonymizing the results of committee ratings, we spent hours thinking about how best to cut a list of over 40 highly rated songs down to about 25 that best fulfilled particular functions within the collection. 
Churches need guidance in the use of gender inclusive language. "Siblings in Christ" is a wonderful phrase I heard tonight. What can we expect in the songs and worship resources with regard to this important issue?
The language we use in worship has a deep effect on our habits of thought and faith. Language shapes what we believe about who God is, who we are, and who God calls us to be as individuals and as communities. The committee has created many companion resources for consideration and discussion.
How did you come up with the name Voices Together?
A team of designers, editors, and marketers from MennoMedia worked for months to develop a name and cover for the new Voices Together hymnal (here is more detail about the cover). In early 2018 MennoMedia deployed multiple title and cover surveys, first to a wide net via Facebook and later to smaller clusters. More than 900 people responded to the surveys. Of the four title choices offered in the smaller surveys, Voices Together emerged as the clear favorite.
Voices Together includes spoken words for worship, visual art, and songs. All of these together give shape to vibrant worship. The word voice is both a noun and verb. It is expansive, evoking ideas of both sound and conviction.
The titles of previous Mennonite hymnals have emphasized the notes on the page rather than what we do in worship: raise our voices in praise and lament to God together. The church is made up of diverse, sometimes disparate voices. When we gather together for worship, we form the body of Christ. Voices Together celebrates the miracle that takes place when two or three form a communion of believers.
The title Voices Together honors the many voices in our churches and in our approaches to congregational song.
_____________________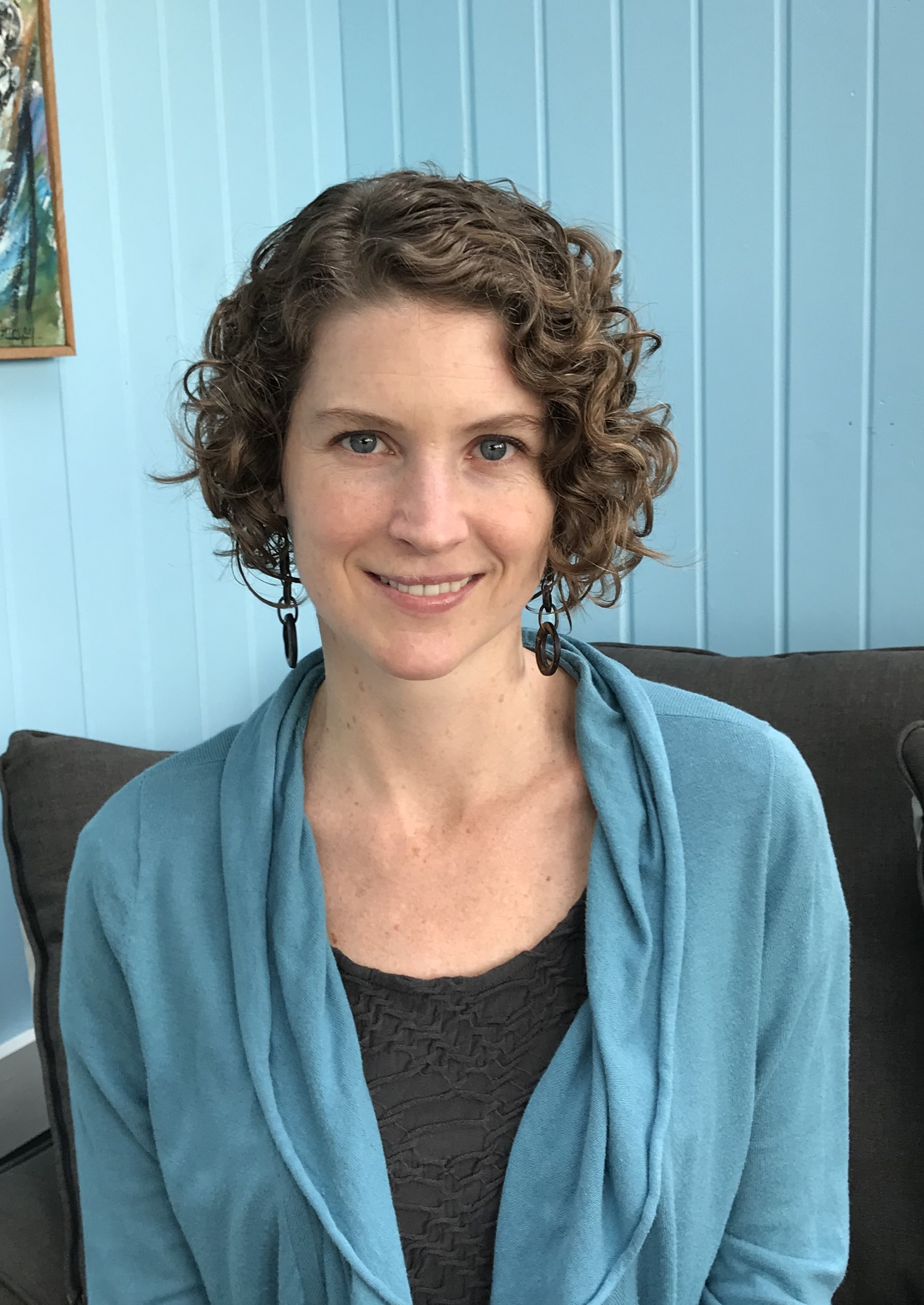 Katie Graber is an ethnomusicologist who studies race and ethnicity in a variety of contexts including Mennonite music, American music and European opera. She has taught classes on Western music history and world music, and she accompanies Suzuki recitals and school choirs. She leads singing at her church in Columbus, Ohio, and chairs the Intercultural Worship committee for the Voices Together project
The views and opinions expressed in this blog belong to the author and are not intended to represent the views of the MC USA Executive Board or staff.